Blog | 2 min read
Virginia to create new custom workforce program in 2019
April 4, 2019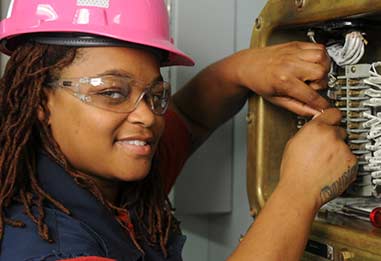 With Virginia's unemployment reaching record lows, the commonwealth seeks to invest in closing the skills gap. Over the last two years, the Virginia Economic Development Partnership (VEDP) and Virginia Community College System (VCCS) leaders have collaborated to craft a shared vision for a custom workforce recruitment and training incentive program in Virginia, building on proven models elsewhere in the Southern U.S.
This new initiative will mark a change to the often-used Virginia Jobs Investment Program (VJIP), which provides companies with more training choices after locating in the commonwealth. The current workforce program provides services and funding to companies creating new jobs or experiencing technological change to reduce the human resource development costs for new companies, expanding companies, and companies retraining their employees. Reimbursable funding for each net new full-time job created or full-time employee retrained is based on a customized budget determined by an assessment of the company's recruiting and training activities.
Starting in Fall 2019, Virginia will sometimes offer the custom workforce incentive program in lieu of VJIP for prospects who voice a preference for a full-service option. For competitive projects, one of Virginia's strategies to achieve this outcome is to offer the choice of:
A VJIP grant for those companies that want to execute their own workforce recruitment and training efforts, or
The new custom workforce recruitment and training incentive program
The customization, typically unavailable in competing states, will be just one of the distinctive features of Virginia's approach. Bespoke employee recruitment, screening, training development, and training delivery services at no cost to the company will be offered in this new custom workforce incentive program, which is yet to be titled.
Recognizing that the most flexible workforce recruitment and training incentive programs typically serve as halo-like programs for their states, Virginia's goal is to be ranked among the top 3-5 states in the country within three years – and No. 1 within five years.