Blog | 4 min read
Webinar offers keys to long-term manufacturing success
October 5, 2023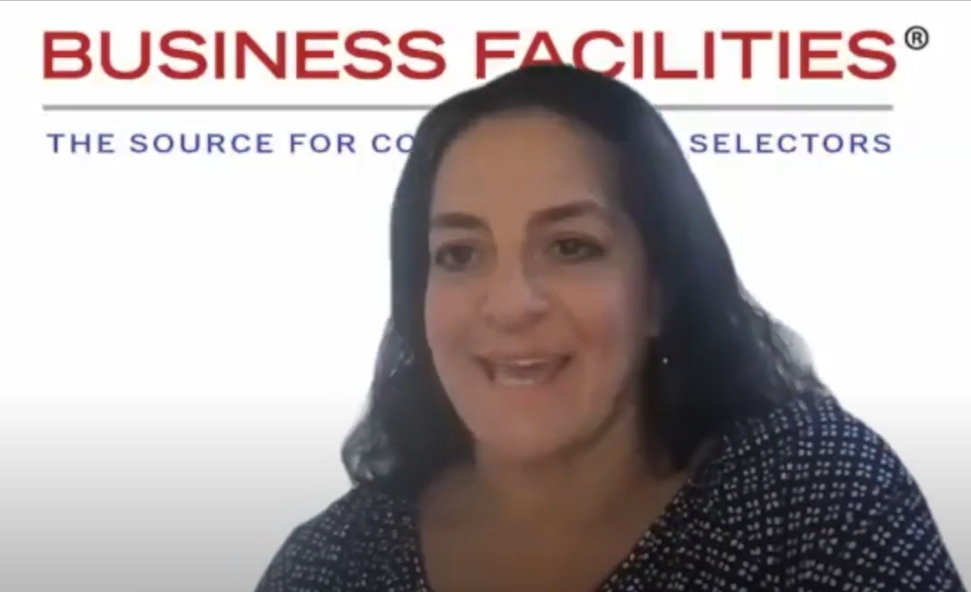 How do advanced manufacturers find long-term success? The topic was discussed in a webinar hosted by the Greater Richmond Partnership in coordination with Business Facilities Magazine, a leader in providing news on economic development.
Anne Cosgrove from Business Facilities moderated the panel of senior-level executives including Matthew Reinhardt, Vice President and General Manager of Aramids at DuPont Spruance, as well as Christine Chandler, President of AdvantaStaff, and Jennifer Wakefield, President and CEO of the Greater Richmond Partnership. Each panelist had unique insights regarding opportunities for success in Greater Richmond's manufacturing industry.
Greater Richmond's focus on talent development and its strategic geographical location plays a crucial role in attracting and retaining manufacturers like DuPont. Greater Richmond is a mid-sized MSA with a rich manufacturing history and more than 33,000 people employed by manufacturers. The region's central location along the East Coast, accessibility to a large portion of the U.S. population within a day's drive and proximity to major cities like Raleigh. N.C. and Washington, D.C., make it appealing for manufacturers.
Contact us
The Greater Richmond Partnership team is happy to assist you with your request. Contact one of our team members and see how we can add value to your site selection project. A listing of our full team is available here.
"*" indicates required fields
DuPont has been successful in Greater Richmond for nearly 100 years. Reinhardt emphasized the importance of product diversification and being able to adapt to supply chain challenges since the pandemic highlighted the interconnectedness of the global economy and vulnerabilities within supply chains. According to Reinhardt, "The key message there is diversification. The other thing is to make sure you have local production for the local market. I think we've tried to become a little bit less dependent on being able to supply everything from everywhere to make sure that we have enough capacity to support the needs in-region."
DuPont, as well as manufacturers around the nation, is diversifying its supplier base to be less dependent on specific suppliers and is focusing on local production in Greater Richmond to mitigate possible supply chain risks.
DuPont is not the only business in the region looking to produce more locally. Wakefield said, "We've seen a lot of interest from pharmaceutical manufacturers because during the pandemic, what was realized was that a lot of our essential medicines that we take every day are not actually made here."
Talent attraction is also a key consideration for businesses. Access to a diverse talent pool of more than 1.7 million higher education students coming from local universities like Virginia Commonwealth University and University of Richmond have supported DuPont's innovation and growth.
Chandler, who works closely with workforce solutions, spoke about adapting to the needs of an emerging younger workforce who tend to prefer immediate human communication and upgraded technology. Communication is key and companies will need to adapt to new methods of engaging and training the younger workforce.
According to Chandler, "If a company is looking at setting up a new operation, it's a great opportunity to kind of revamp your whole recruiting and supervision, management training, to really sit down and think about what it takes now to truly appeal, to engage and sustain and upskill that type of workforce, a manufacturing workforce."
While the pandemic slowed some expansions, activity has seen rapid growth since 2022. According to Wakefield, "One of the biggest examples (of reshoring) in the last few years was The LEGO Group deciding to locate their only U.S. manufacturing operation here in the Richmond market, hiring nearly 2,000 people and $1 billion in capital investment."
Reshoring and growth in industries like life sciences and manufacturing are currently driving economic development in Greater Richmond. Organizations, like GRP, play a critical role in assisting companies with information, project management and making necessary connections within the market.
The manufacturing webinar shed light on key factors for achieving long-term success in the advanced manufacturing industry. Insights from industry leaders emphasized the significance of diversification, adaptability and talent attraction and retention. These concerted efforts have positioned the region as an attractive destination for businesses, contributing to the continued growth and prosperity of the manufacturing sector within Greater Richmond.
Watch the webinar here or learn about manufacturing in Greater Richmond.