News | 2 min read
Weidmüller USA breaks ground on $16.4 million Chesterfield facility
May 19, 2023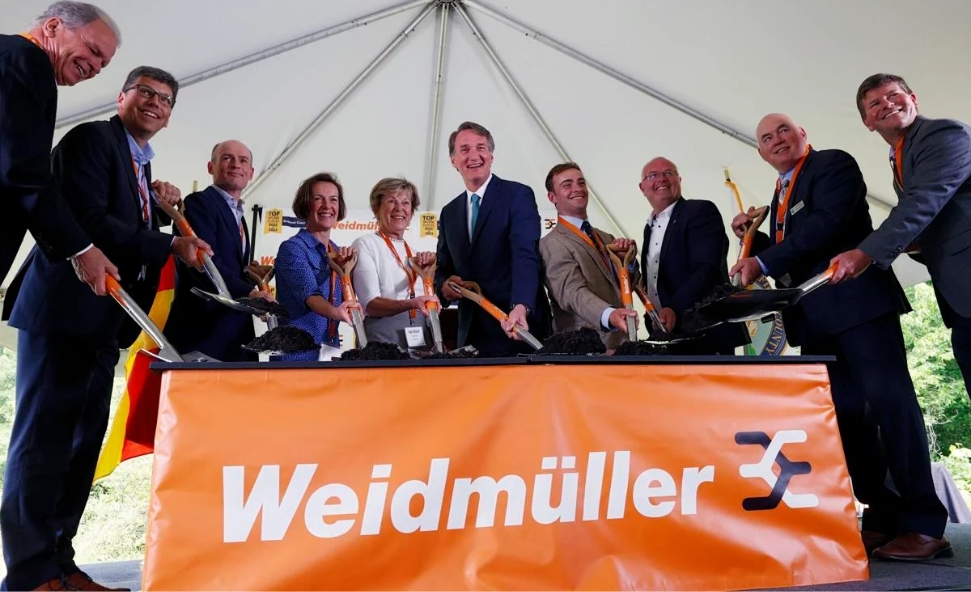 Weidmüller USA broke ground on its new engineering and manufacturing facility in Chesterfield County, another step toward bringing more than 100 new jobs to the Richmond region.
"This is what Virginia's opportunity is all about," Gov. Glenn Youngkin said during Thursday's ceremony. "Not just for companies, but for the folks that work here and the folks that will work here, the people that live here and the people who will move here."
Weidmüller is investing $16.4 million to expand the building at 821 Southlake Blvd. by 24,000 square feet. The new building will provide automation, smart connectivity and green energy products. Terminal blocks that connect wires to circuits will be among the first items made at the new facility.
The Germany-based, family-owned company, which has been a presence in the Richmond area for nearly 50 years, has seen the area's growth in manufacturing and technology serve as reasons to make further investments.
"We see great infrastructure, we see the education programs, universities and schools … it's getting better and better and it's helping us a lot in attracting amazing talent," said Christian Gläsel, Weidmüller's chairman of the supervisory board.
Gläsel added that his Richmond roots were a soft factor in the investment, with his parents buying a farm close to Weidmüller's campus in 1979 and his sister's family moving to the area more than 30 years ago.
"We had a great time, and we love the culture," Gläsel said. "So there's a very big emotional attachment also to this area."
The company's goal is to add more than 100 jobs over a three-year period, positions that include data scientists, engineers and molding specialists.
Read the full story here.