Success Story | 2 min read
Brink's
December 17, 2019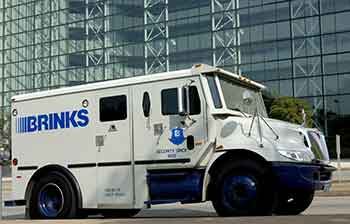 Company Needs and Goals:
Back in 1995, Brink's, currently the world's largest cash management company, hired a site selection consulting firm to assist in moving its headquarters from Stamford, Conn., to a new location that would attract top executives, among other factors. The company, then known as Pittston, would need adequate space and resources for its 100-employee corporate headquarters. In March of 1996, the company announced it has chosen Henrico County, Va., as the location of its new world headquarters.
Partnership Involvement:
The consulting form Moran, Stahl, and Boyer contacted the Greater Richmond Partnership (GRP) in the spring of 1995 with requests for data and surveys on behalf of a then-unnamed company headquarters. GRP provided the consulting firm and the Virginia Economic Development Partnership (VEDP) with full information packets to assist with the project.
Once Richmond was in the running, GRP sent an endorsement letter to Brink's that was signed by CEO's of the Fortune 1000 firms in Greater Richmond. Helicopter tours, site studies, and data presentations were organized to assist with real estate assessments of Greater Richmond. GRP hosted over 20 visits from Brink's executives and staff during the process. GRP worked alongside state and local officials, corporate representatives int he area and the VEDP to share the benefits of relocating to Greater Richmond.
Why Brink's Chose Greater Richmond:
Richmond, Va., became a finalist in the site selection process and was evaluated for factors that included airport expansion and service, education, public safety, housing, office space options, input from business leadership, and quality of life. Richmond fulfilled all of Brink's expectations for its ideal location, succeeding over Raleigh, N.C., Charlotte, N.C., and Atlanta, Ga.
About Brink's:
Based in Richmond, Va., Brink's is a global leader in security-related services for banks, financial institutions, mines, retailers, diamond and jewelry industries, pharmaceuticals and a variety of other commercial and governmental customers. From armored transportation to cash management, its services also include money processing, long-distance transport of valuables, vaulting and other value-added solutions. Brink's deliver innovative services and solutions that contribute t critical business intelligence, improved productivity and enhanced security. Brink's currently employees over 70,000 people worldwide, serving customers in more than 100 countries.