Success Story | 2 min read
The LEGO Group
June 28, 2022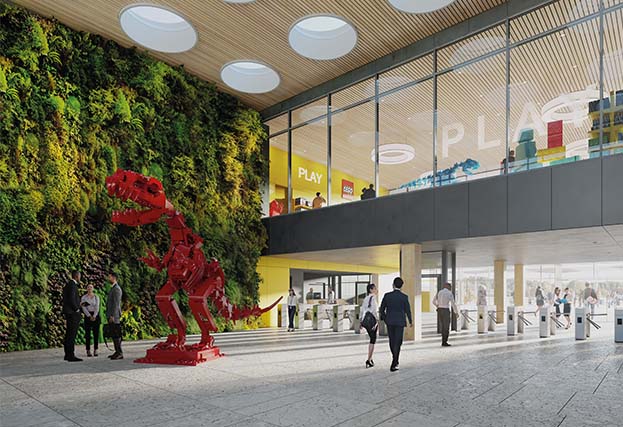 Challenge
In late October 2021, the Greater Richmond Partnership received a call from the Wadley Donovan Gutshaw consulting group inquiring about a large parcel site for a major manufacturing operation of a global brand.
Competition
As a competitive project, the LEGO Group was eligible for state and local incentives, including from the Virginia Talent Accelerator Program, among others.
Solution
GRP provided both existing and customized research and marketing materials and worked with our local and state partners to identify real estate solutions and respond to the Request for Information (RFI) based on the project parameters from the consultant.
The project narrowed in on Chesterfield County and specifically Meadowville Technology Park by December and the GRP team worked with Chesterfield County Economic Development and the Virginia Economic Development Partnership (VEDP) to provide client presentations, setup employer and workforce interviews and host clients on multiple site visits throughout 2022.
The LEGO Group selected Greater Richmond based on the available property, skilled workforce and proximity to transportation.
"Our factories are located close to our biggest markets, which shortens the distance our products have to travel. This allows us to rapidly respond to changing consumer demand and helps us manage our carbon footprint," said Carsten Rasmussen, LEGO Group's Chief Operating Officer. "We are fortunate to find a location where we can begin construction quickly and create temporary capacity in under two years."
Results
As the facility is completed and up to capacity over the course of five years, the LEGO Group plans:
1,760+ jobs
$1 billion in capital investment
1.7 million square feet
100% carbon neutral facility
Construction of the LEGO manufacturing plant will begin in the fall of 2022 and will mostly be completed by the latter half of 2025. To meet growing demands in the US, a temporary packing site will be opened near the LEGO factory in early 2024 and employ close to 500 people.
Partnerships + Collaboration
Along with Chesterfield Economic Development and Virginia Economic Development Partnership, GRP connected the LEGO Group with local contacts for utilities and workforce development resources among others.