News | 1 min read
1,200-acre data center park eyed in Hanover County
September 18, 2023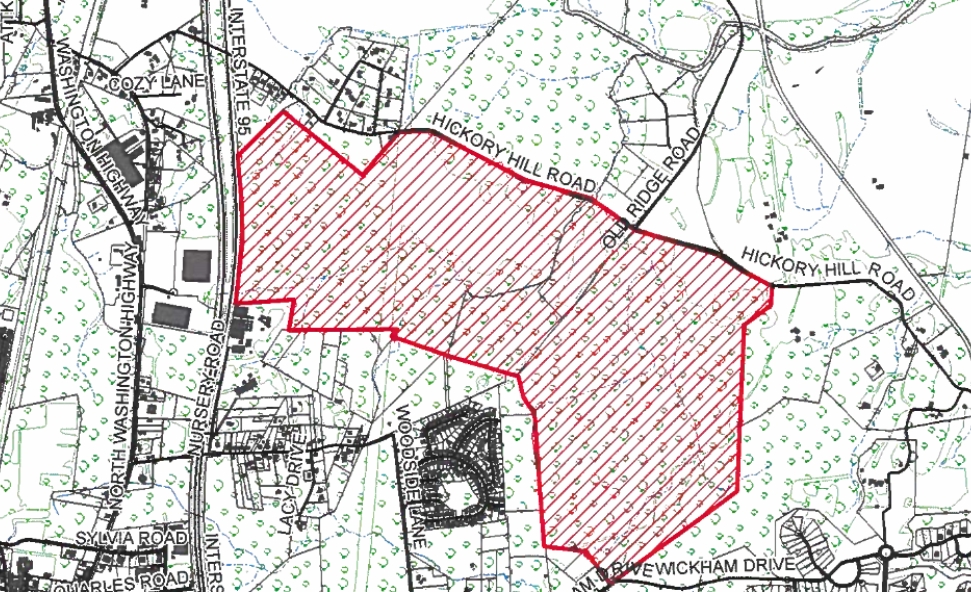 A large tract just outside Ashland is being positioned for development that someday could house millions of square feet of data center facilities across dozens of buildings.
Denver-based company Tract filed a zoning request last week to create a shovel-ready development site for a future data center park on about 1,200 acres along Hickory Hill Road east of Interstate 95 in Hanover County.
If the zoning request is approved by county supervisors, Tract plans to spend more than $50 million to create the infrastructure needed for data centers to be built on the site, Tract Chief Investment Officer Graham Williams said.
Once the groundwork is in place, Tract would then sell off portions of the overall property, which Tract has under contract, to other companies that would build their own data facilities in the park.
"We're getting these sites shovel-ready. We're working with the county to set the rules in advance to make sure the county is comfortable with it. We have setbacks and noise restrictions we know are important to put in place from the outset," Williams said. "The goal is to have multiple data center campuses on that site, likely built by other people."
Read the full story here.