News | 2 min read
Analysis: Exports benefit local businesses and regional economy
October 21, 2015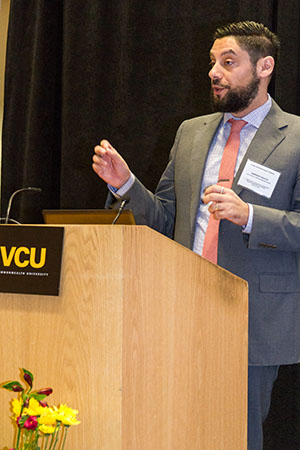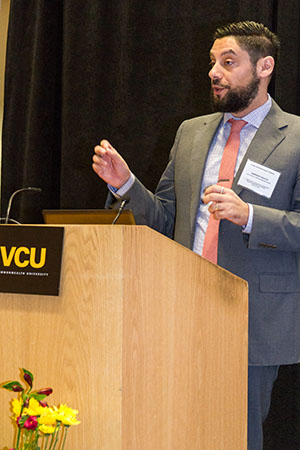 RICHMOND, Va. — Exports present a tremendous growth opportunity and should be a larger part of the Richmond region's economic development efforts, according to research conducted by the Center for Urban and Regional Analysis at Virginia Commonwealth University and the Greater Richmond Partnership.
Businesses that increase their exporting activity boost revenues and, in turn, improve the regional economy. The analysis, presented today at VCU at a briefing of the Greater Richmond Exports Initiative, was the result of a survey of local businesses, focus groups, visits to other regions around the country that are pursuing export strategies, and interviews with local governmental agencies and other key stakeholders.
Metro areas that engage in the global economy are likely to be more competitive than those that limit themselves to domestic markets, said John Accordino, director of CURA, which is part of VCU's L. Douglas Wilder School of Government and Public Affairs.
"Most of the world's economic growth is occurring outside the U.S., and tapping into this expanding market can only benefit the Greater Richmond Region," Accordino said.
To increase exports in the area, key findings include:
Take a metro-wide approach to exports.
Develop a metro strategy for export services, including a road map for why and how to start exporting.
Identify both public and private "champions" for exporting who can lead local efforts.
Create a central source of information to streamline export services, targeting small- and medium businesses that may not be aware of those resources.
"While the Richmond region has the existing federal, state and private resources for export services, it needs to have better alignment and more communications with local economic developers and businesses," said Greg Wingfield, a fellow at the Wilder School's Center for Public Policy and founding president of the Greater Richmond Partnership.
Other partners in the research include JPMorgan Chase & Co., which provided funding, and the Brookings Institution, which helped with technical assistance.
"JPMorgan Chase understands the impact international trade and investments can have on local businesses and their ability to create jobs, attract capital and grow our economy," said Nick Klym, executive director and division manager. "We're proud to support these strategic efforts to increase exporting here in the Greater Richmond Region."
###
See more photos of the event here: https://flic.kr/s/aHsknBu7Qj