News | 8 min read
As firms shuffle, commercial space opens downtown
July 31, 2014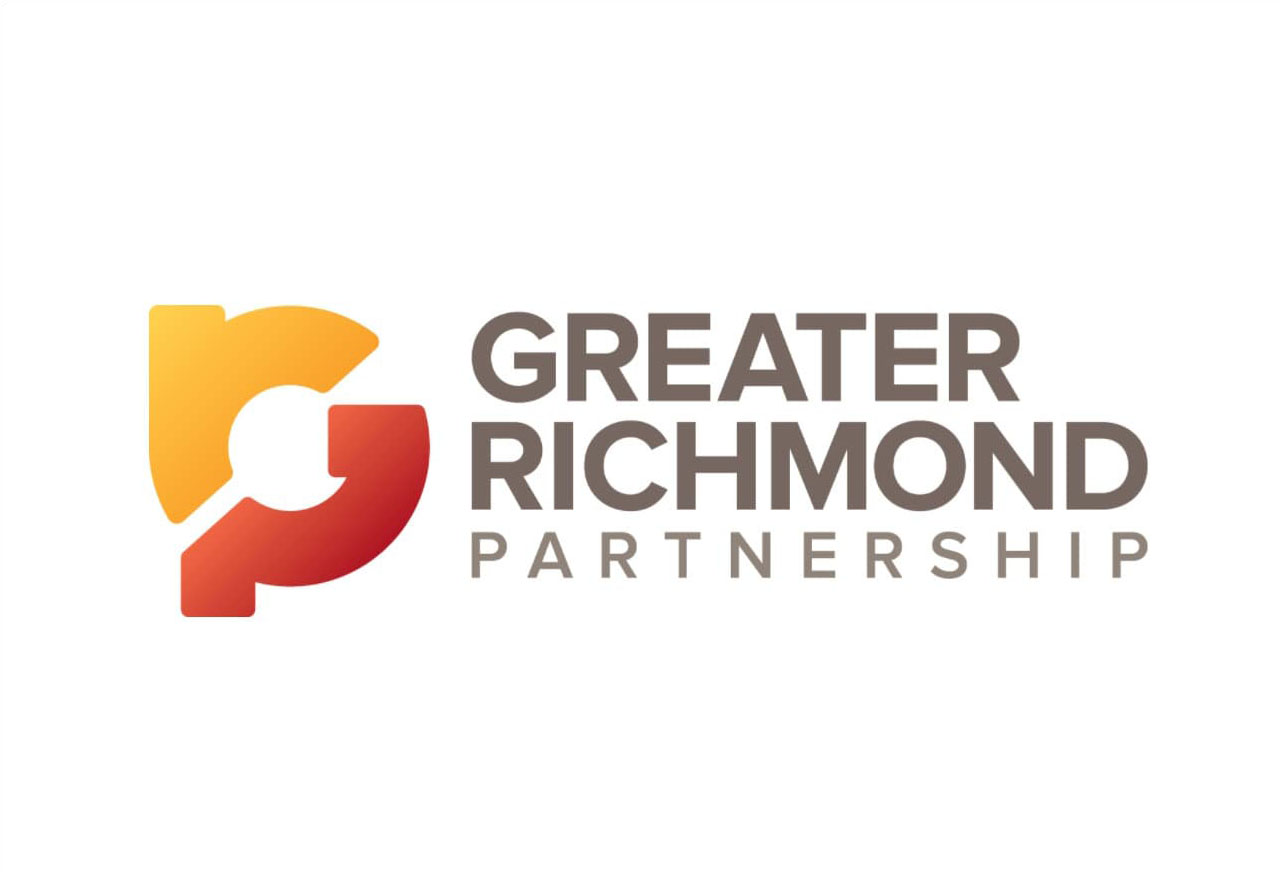 Companies looking for prime penthouse office space overlooking the James River won't find any for lease in downtown Richmond.
But they will find plenty of other space — including whole floors — with even more to come.
"It's unusual to have so many large blocks of space in quality buildings," said Evan M. Magrill, executive vice president Cushman & Wakefield | Thalhimer, a commercial real estate firm based in Henrico County.
The office market in the central business district, while not healthy, is moving in the right direction, area brokers said.
Old office buildings are being converted into hotels and apartments. New office space is being added. Leasing activity is cranking up, surpassing historic norms.
CCA Industries, run by businessman William H. Goodwin Jr., will occupy the top floor — 25,725 square feet — in Gateway Plaza, an 18-story office tower going up between Eighth and Ninth streets facing Canal Street.
The diversified holding company, whose businesses include The Jefferson Hotel, will exit the James Center when it moves next summer into the Gateway Plaza penthouse.
A much bigger hole in One James Center will be created when the McGuireWoods law firm vacates nine floors and takes over as the anchor tenant in Gateway Plaza, occupying 8½ floors.
"Gateway will be one beautiful building that will hurt One James Center, but One James Center is the center of the universe for downtown and it will do just fine," said Stevens Gentil, chairman of the Richmond-area office for commercial brokerage Colliers International.
"There will be some softness for a little while, but it is still one heck of a good location," Gentil said.
More than 600,000 square feet of office space, including 64,871 square feet in Gateway Plaza — two whole floors and half of another — are available for lease in downtown Richmond, where the vacancy rate stands at 13.1 percent, as of June 30.
A market is considered healthy if it has a vacancy of less than 10 percent. Brokers say they don't expect to see 10 percent in downtown Richmond in the next couple of years.
Still, the market is improving, brokers say.
Rental rates have risen to an average $24 per square foot since bottoming out at $21 per square foot in 2011, according to a report by Cushman & Wakefield | Thalhimer.
Also, leasing in the past 12 months has been greater than historical averages with 129,000 square feet more space leased than vacated. Historically this amount is only 64,000 square feet, Magrill said.
Even with the uptick in leasing activity, a significant amount of quality space is available downtown and most is concentrated in large blocks, Magrill said.
"Large blocks of quality office space offer opportunities for someone new to Richmond to enter the market and have a significant presence," he said.
Magrill defined a large block of space as a full floor or more. "For downtown buildings, this is typically 20,000 square feet or more."
Nine buildings downtown have full floors available and four can lease 50,000 square feet or more of contiguous space.
"This is unique to have so many quality options in what is otherwise a vibrant downtown," Magrill said.
Riverfront Plaza continues to recover from the exodus more than five years ago of Wachovia Securities, now Wells Fargo Advisors, to St. Louis.
The brokerage, which occupied 17 floors in the West Tower of Riverfront Plaza, phased out most of its Richmond operations as part of its 2007 merger with A.G. Edwards.
The twin Riverfront Plaza buildings now have 178,000 square feet available, the equivalent of about three football fields. That's down from 272,700 square feet in late 2009, when 28.7 percent of the complex was vacant.
The biggest lease completed since then in Riverfront Plaza was 140,000 square feet to BB&T Scott & Stringfellow, which moved in 2010 from its office on East Main Street.
The central business district has established itself as a hub for legal and financial industries and government-related businesses.
Gregory H. Wingfield, president and CEO of the Greater Richmond Partnership, said the regional economic development organization has targeted professional and creative businesses for downtown Richmond.
In addition to lawyers and bankers, these would include architects, engineers, accountants and advertising and public relations firms.
Companies pay more to operate downtown than they would in suburban locations, because leasing rates are higher and parking is more expensive.
But downtown offers ambience, cachet and river views.
"We see a creative class that likes the authenticity of the brick buildings, high ceilings and wood floors," Wingfield said.
As more people live and work downtown, parking becomes less of a problem, because employees walk or ride their bicycles to work, he said. "Downtown Richmond appeals to the live, work and play folks."
If it weren't for vintage offices being repurposed into apartments and condos, the office vacancy rate in the central business district would top 30 percent, Magrill said.
"It wouldn't be pretty," Colliers' Gentil said about the situation in downtown Richmond if old office buildings stood empty.
The First National Bank building, for instance, was turned into apartments in late 2012. Shamin Hotels is converting the 700 E. Main St. building into two hotels, a Hampton Inn & Suites and a Homewood Suites, with plans to be ready a year from now.
As old office buildings are converted into new uses, three new ones in the past five years have changed the city skyline:
• A nine-story building for packaging giant MeadWestvaco Corp. at Fifth and Tredegar streets next to the Federal Reserve Bank of Richmond;
• A 16-story Williams Mullen building at South 10th Street; and
• An 18-story Gateway Plaza, targeted for completion in summer 2015.
"If someone told me 10 years ago that three buildings would be built downtown for corporate uses, I would have said, 'No way,' but sure enough, it's happened," Gentil said. "That's a very positive thing."
As people — mostly millennials — are drawn to the urban core, the area is seeing a transformation. About 1.5 million square feet of old space has been taken out of the office inventory over the past several years and put to new uses, according to Thalhimer.
By reducing the supply, competition for the remaining inventory increases.
Russell Wyatt, a senior vice president and partner at Commonwealth Commercial, said the SunTrust Center at 919 E. Main St. should be fully leased if proposed leases are signed.
Prospective tenants are mostly local companies moving or expanding, Wyatt said.
The Henrico-based real estate company took over the leasing of the building, which was 35 percent vacant, last fall.
"With all these young people moving downtown, there's a new energy level," Wyatt said. "It's a paradigm shift."
Even with the renewal, downtown lost its lead in the second quarter as having the lowest office vacancy rate in the Richmond area.
The northwest quadrant — which includes the Innsbrook Corporate Center and Glenside, Parham and Staples Mill roads area and Goochland County — reclaimed its lead after five years with an office vacancy rate of 12.6 percent.
The office market in Henrico was slammed when consumer electronics retailer Circuit City Stores Inc. and title and real estate servicer LandAmerica Financial Group Inc. folded in late 2008 and dismantled in early 2009.
Office fundamentals there returned to pre-recession levels in the second quarter of 2014 with an influx of new firms and expansions, according to CBRE | Richmond.
Three new projects in the northwest broke ground in the second quarter:
• A medical and office building in Reynolds Crossing off West Broad Street;
• The first of three medical office buildings at West Creek Medical Park in Goochland off West Broad Street near state Route 288; and
• The first mixed-use building at Libbie Mill off Staples Mill Road.
"If you look at the dynamics in the northwest quadrant, the amount of large blocks of available space is very limited," said Will Bradley, a senior associate at CBRE | Richmond.
The southwest quadrant has some big blocks of space available. But the central business district has the newest blocks.
"Riverfront and Gateway; those are the two big Class A opportunities in the market today," Bradley said.
"We can continue to shuffle companies," as they move from one space into another, he said. "But what we really need is to see new demand."
Richmond Times-Dispatch. Used by permission.