Blog | 2 min read
Localities raise business license tax thresholds
May 20, 2021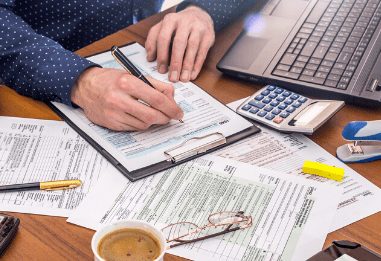 Across Greater Richmond, Virginia, local governments are in the process of evaluating the Business, Professional and Occupational License tax (BPOL). It is a tax for the license of doing business in a specific locality and is imposed by local governments on gross receipts of business entities. Many of the policies already in place assist in the growth of business and economic development, while proposed plans show the amplification of raising the BPOL threshold.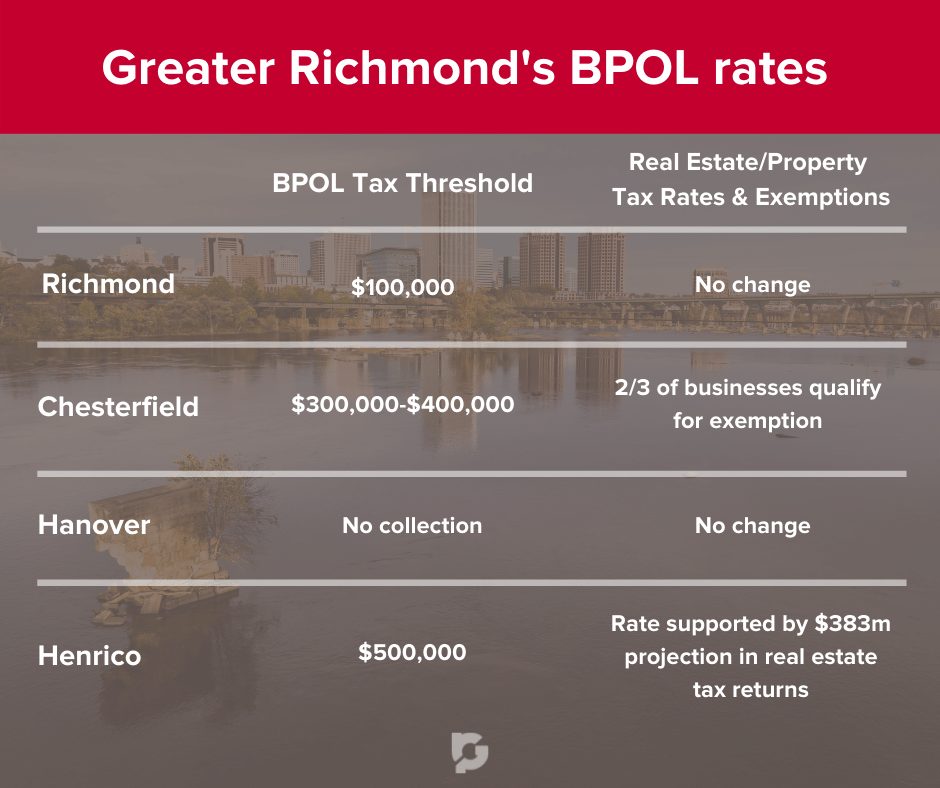 City of Richmond
The City of Richmond will initiate the process of evaluating Mayor Levar Stoney's proposed budget for Fiscal Year 2022 starting July 1st. The current BPOL threshold is $100,000. More than $3 million in infrastructure improvements will be a result of this proposal. Although the city reduced projected revenue by about $40 million due to COVID, Mayor Stoney is positive about the future.
Chesterfield
Chesterfield County will be exempt from the BPOL tax starting in July. The Chesterfield Board of Supervisors approved its budget for the 2022 fiscal year and encouraged a rise in the BPOL tax exemption threshold from $300,000 to $400,000 in annual revenue effective on July 1st.
About two-thirds of businesses in the county qualify for the tax exemption. "This budget also proposes targeted business tax relief — not only to attract business investment and diversify our business base, but also to recognize that many of our smaller local businesses face ongoing challenges in their economic recovery," said County Administrator Dr. Joseph Casey.
Hanover
Currently, Hanover County does not collect BPOL taxes on most businesses, but the county does collect taxes on contractors with $100,000 or more in gross receipts. The tax rates in Hanover County continue to stay flat, with the real estate tax remaining at a level of 81 cents per $100 of assessed value. Ashland is currently the only BPOL tax collected town in Hanover County.
Henrico
Henrico County currently has a $500,000 threshold for BPOL taxes. The county has spent the last several years raising it by $100,000 increments and has now reached its maturity. The county's real estate tax has remained a priority and will stay at 87 cents per $100 of assessed value. This rate is supported by a $383 million projection in real estate tax returns, which reflects a year-over-year increase of $21.5 million.
In a year of global financial hardship, the Richmond Region is bouncing back and optimistic about the future. The proposed, and already approved, tax thresholds will help continue post-COVID economic growth of the region.