News | 7 min read
Chesterfield EDA Welcomes Richmond Volleyball Club to Stonebridge
March 16, 2017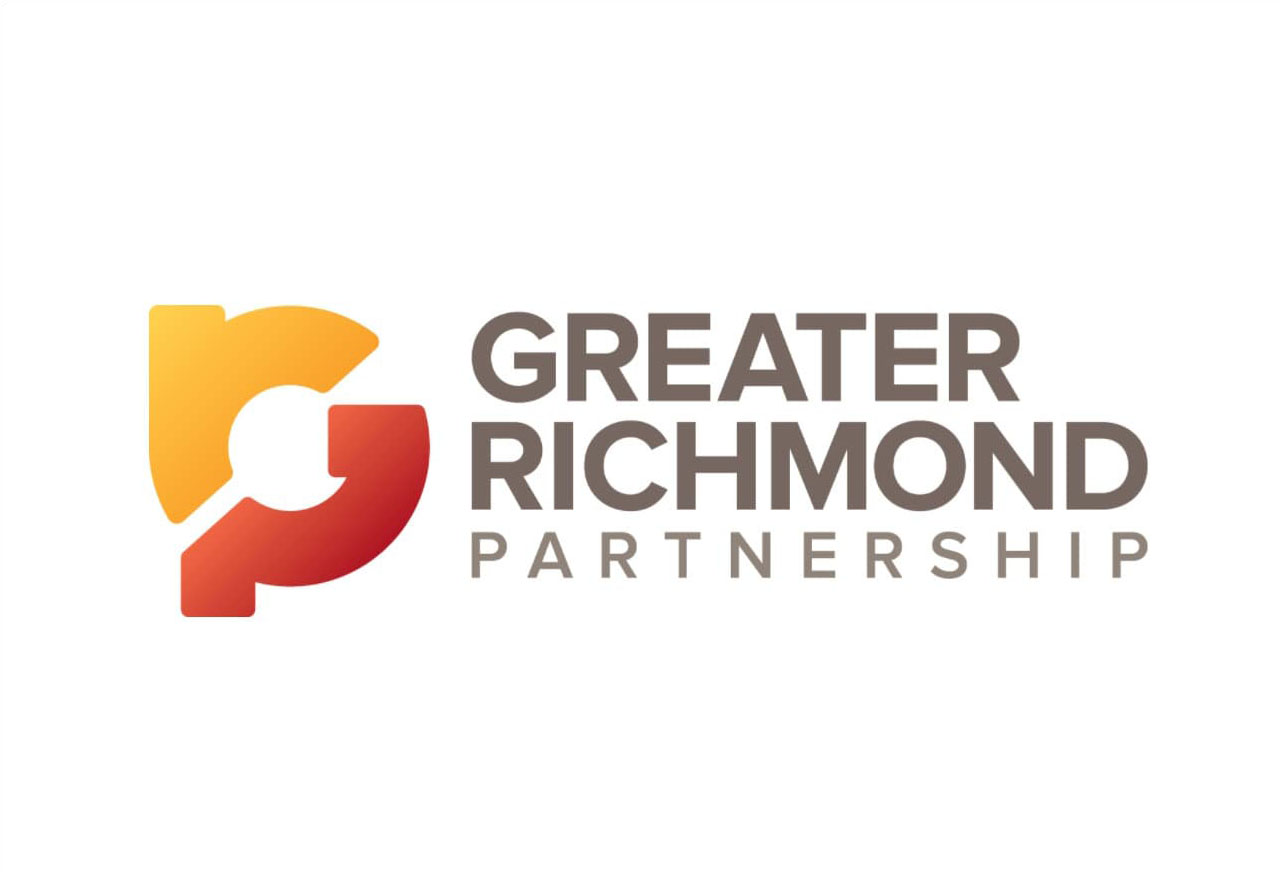 CHESTERFIELD, VA – The Economic Development Authority (EDA) of Chesterfield County is pleased to welcome Richmond Volleyball Club (RVC) to Chesterfield County. The EDA will build and lease to RVC approximately 50,000 square feet of a new indoor sports facility in Stonebridge. Chesterfield County Parks and Recreation Department will also lease 5,000 square feet of the building for additional community programs and services. The new facility will be located at 200 Karl Linn Drive, Chesterfield County, Virginia and is expected to be operational by January 2018.
Richmond Volleyball Club is excited by the growth opportunity this additional location can provide. This Chesterfield County location will offer the club's current members and guests convenient access to RVC. Darcy Carroll, Executive Director states, "We are thrilled at the opportunity to collaborate with Chesterfield County Economic Development and Parks and Recreation. We hope to introduce more individuals to the sport of volleyball. To many, it may be a new sport that they have not considered. This additional facility will allow us the opportunity to grow our programs tremendously."
"We are so glad to welcome the Richmond Volleyball Club to Chesterfield." Said Board of Supervisors Chair, Dorothy Jaeckle. "This public-private partnership between the Economic Development Authority of Chesterfield and the Richmond Volleyball Club is the latest for the Stonebridge development, one of the most successful public-private redevelopment partnerships in the region!"
"The Richmond Volleyball Club is such a great organization and runs such great youth programs, we are thrilled to have our Parks and Recreation department partnering with them to bring additional services and programs to our citizens." Said Leslie Haley, Vice Chair, and Board of Supervisor for the Midlothian District. "The economic impact on the eastern Midlothian area from people visiting this facility for daily events and weekend tournaments will be tremendous!" she added.
For the past 35 years, RVC has helped residents in the Richmond region maintain an active lifestyle throughout their life by offering year-round programs for adults and juniors. Growing from one four-court facility into two facilities (with a combined 20 courts), RVC has been a home away from home for more than 3,000 members and a champion for the growth of volleyball in central Virginia.
Richmond Volleyball Club has almost 400 visitors daily, participating in adult leagues and junior development programs. RVC supports 140 USA Volleyball and recreational junior teams annually. They currently host around 51 teams on any given weekend with 57% of those teams traveling from more than 60 miles away. This new facility will allow RVC to increase their one-day tournaments, which occur almost every weekend from January to May, by approximately 32 teams each day.
RVC also hosts more than 10,000 junior players, coaches, and spectators twice a year in two major tournaments, the combined Boys' East Coast Championships/Girls' South Atlantic Championships, and the Monument City Classic. These tournaments are held at the Greater Richmond Convention Center and their current Henrico County location. Those two tournaments alone generate approximately $9 million dollars in positive economic impact. "We look forward to now being able to expand these tournaments. In the past, we've had to limit the number of entries and look forward to opening it up to more teams," remarked Skip Weston, Director of Programs and Facilities.
"Sports tourism has been a huge economic driver for the Richmond Region in recent years, totaling more than half of our events bookings. Facilities are the number one factor in attracting lucrative tournaments to the area," according to Jack Berry, President & CEO of Richmond Region Tourism. "The new space at Stonebridge is an exciting addition to the Richmond Region's sports tourism offerings."
In addition to RVC, the Chesterfield County Parks and Recreation Department will also have access to portions of the facility for programming and other services. The Parks and Recreation Department will use approximately 5,000 square feet of the building to hold classes for a variety of groups. Dr. James Worsley, Parks and Recreation Director, is enthusiastic about the partnership. "We are looking forward to being able to add an additional site for programs, the growing senior population in Chesterfield County will benefit from this cooperative effort with the Economic Development Authority and the Richmond Volleyball Club."
Parks and Recreation is proposing to utilize the dedicated space to provide programs for primarily older adults. These programs include classes, workshops, fitness programs, and special events. In addition to the senior programming scheduled for the facility, Parks and Recreation staff would also make use of the location for community programs, pre-school activities and youth programming.
RVC and Chesterfield County Parks and Recreation will be the newest tenants to locate in Stonebridge. Stonebridge is a successful mixed use revitalization project which is home to Kroger Marketplace, one of the company's largest stores in the mid-Atlantic region; the Elements at Stonebridge, a Boyd Homes' luxury apartment community; and the Shops at Stonebridge.
"Boyd Homes is excited to see Stonebridge continue to grow as a key place to Live, Work, and Play in Chesterfield County. The new volleyball facility will bring new consumers into our community and expand the vitality of this community. This will also provide new recreational and entertainment opportunities to our residents." says David S. Rudiger, President/General Counsel for Boyd Homes.
Stonebridge was a public-private partnership between the Economic Development Authority and Crosland, Southeast to transform the former Cloverleaf Mall site into a multimillion-dollar retail, residential and commercial center. The project was named "Best Public-Private Partnership Project in Virginia" by Virginia Business Magazine in 2011.
Stonebridge was recently acquired by S2 Capital Partners, LLC. Company officials have expressed their commitment to continue to invest in the project with another potential 15,600 square feet of retail development. "S2 Capital Partners is excited to welcome this regional volleyball facility to the Stonebridge Shopping Center neighborhood. We look forward to partnering with the new facility on future opportunities that will further enrich and engage the local community" said Rob Seidel, Principal.
The investments made to date in Stonebridge have encouraged significant additional private investment all along eastern Midlothian Turnpike, such as the renovation of the adjacent Chippenham Square Shopping Center and the redevelopment of the former Beaufont Mall into Spring Rock Green, transforming this key retail and commercial corridor into a vibrant community.
The project builds upon recent development and expansion of facilities in the region. Richmond SportsBackers' executive director, Jon Lugbill, said, "Chesterfield County continues to build sports facilities that not only provide awesome recreational opportunities for local residents to promote healthy living, but also provide economic impact through sports tourism. Our region continues to expand on its already impressive array of sports tourism events and one of the primary reasons for this growth is the construction of high quality sports facilities. Chesterfield County continues to benefit from working together with local non-profit sports organizations to grow sports tournaments that generate funds to aid local youth sports programs and serve more kids."
ABOUT RICHMOND VOLLEYBALL CLUB:
Richmond Volleyball Club is a nonprofit organization dedicated to developing athletes of all ages for amateur volleyball competition. RVC is Richmond's oldest sports & social club and has the largest, volleyball-dedicated facilities in the country. Since 1981, RVC has championed the growth of volleyball in central Virginia. RVC is social, fun and family with year-round volleyball programs for ages 3 – 73.
ABOUT BOYD HOMES:
For over 35 years. Boyd Homes has been creating communities full of heart and life. Boyd Homes builds and develops residential communities in Virginia, North Carolina, and Florida. They are well known in the industry as an innovative builder/developer who is dedicated to using appealing exterior designs and floor plans that maximize usable space.
ABOUT S2 CAPITAL PARTNERS, LLC:
S2 Capital Partners, LLC is comprised of founders and principals Rob Seidel and George Stewart, who have each served Virginia, Maryland, and the greater Washington, DC metro region for more than 30 years. Starting in 2014, S2 Capital Partners, LLC has acquired four shopping centers with a value of approximately $31 million and the goal of significantly increasing value through repositioning, redevelopment and releasing of each property. S2's acquisition focus is on $10-$15 million grocery-anchored/shadow anchored retail centers throughout the Mid-Atlantic region.