Blog | 5 min read
Community colleges are a workforce cog in economic development
January 12, 2018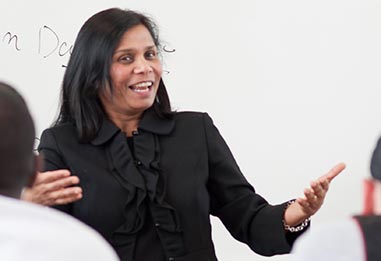 According to a recent three-part report from the International Economic Development Council, there's a little-known workforce resource available to companies: community colleges. In the Richmond Region, the Community College Workforce Alliance (CCWA) offers custom training and services to meet work-readiness demand and custom curricula. The CCWA is a partnership between Reynolds Community College and John Tyler Community College, which both offer two-year degrees at multiple locations.
Much of the effort community colleges do in support of workforce and economic development may extend beyond the specific task of the development and delivery of training.
Bridging the skills gap
According to a survey by Deloitte and the Manufacturing Institute, a widening skills gap could lead to a talent shortage in manufacturing as 2.7 million baby boomer retirements and 700,000 new manufacturing jobs are expected from economic expansion.
Only 1.4 million jobs are likely to be filled, creating an employment gap of 2 million jobs. Another stunning statement exasperates the issue: 82 percent of executives believe the skills gap will impact their ability to meet customer demand and 78 percent feel it will impact their ability to implement new technologies and increase productivity.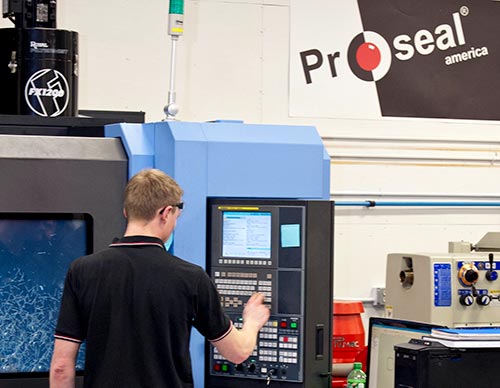 Developing talent is essential. The ApprenticeVA program was developed to address the shortage of skilled Information Technology and Advanced Manufacturing workers in Virginia. CCWA also offers a Manufacturing Technician Level 1 (MT1) certification.
The CCWA assists existing businesses by providing custom curricula that help organizations achieve business objectives, uncover new opportunities for efficiency and overcome workplace challenges. They work with management teams to clearly identify their strategic focus and determine the gaps between desired and actual organizational performance. While working closely with clients, CCWA helps them recognize and resolve complex issues and assist with implementation.
The same Deloitte/Manufacturing Institute survey reports that 69 percent of executives feel the widening skills gap will impact their ability to provide effective customer service. Developing soft skills (sometimes also referred to as work-readiness skills), are typically offered at community colleges in one or both of two ways: The first is to deliver material in a stand-alone program, and the second is to embed soft skills within a larger curriculum – e.g., customer service within a hospitality degree, or teamwork within a number of programs.
Last year, CCWA provided training solutions to more than 1,100 employers through open enrollment offerings and comprehensive custom-designed training programs. Beginning with the training assessment, they create programs that are tailored to a company's specific needs.
Entrepreneurship and small business development
The significance of the role community colleges play in small business development cannot be emphasized enough.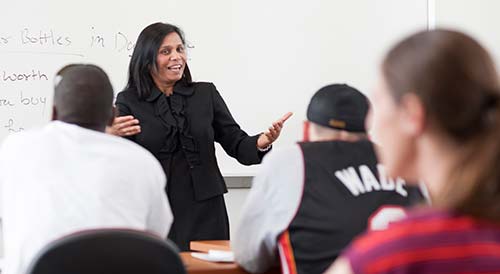 CCWA offers training for individuals through open enrollment courses. These short-term courses and certifications allow entrepreneurs to learn it today and use it tomorrow to enhance job skills or prepare for the next opportunity. Courses are offered using a nontraditional schedule that allows students to spend more time on site, while at the same time experiencing the time demands of industry careers. CCWA's clients like the condensed training options that allow them to spend a day learning a new skill, earn a certification in a matter of weeks or take advantage of a one-hour webinar course.
One example of these courses is the Metro Richmond Exports Initiative's Exporting 101, an interactive instructor-led seminar specifically designed to provide business owners/managers with a high-level understanding of what it takes to export a product or service.
Workforce training
Workforce development is an essential component of community economic development in any economic climate, and even more so in communities where there has been industry loss and corresponding job losses.
Fortunately, the Richmond Region has seen very few major job losses since the Great Recession, and during that time, the Greater Richmond Partnership and CCWA worked to retain and retrain as much talent as possible.
The retraining of jobless residents was paramount to the region's workforce retention. CCWA's Rapid Response team coordinated services for businesses and employees facing layoffs or business closures. Rapid Response is a federally-funded program that provides states with the resources for business and employee assistance:
Employee briefings to provide information on local workforce system services, One-Stop system services, unemployment insurance benefits, employment and training activities, and the Trade Adjustment Assistance (TAA) programs
Onsite workshops customized based on the surveyed needs of employees
Higher Education, Adult Education, skill upgrading, GED preparation, Career Readiness Certificate and testing information
Other services or programs to meet the needs of the employer and employees
While there is no formal definition of "workforce development," the term has come to describe a wide range of activities, policies and programs to create, sustain and retain a workforce that can support current and future business and industry. Some colleges take the position that all programming that is not geared toward academic transfer to a four-year college or university is workforce development.