News | 4 min read
FY 2010 Q1 video report
November 17, 2009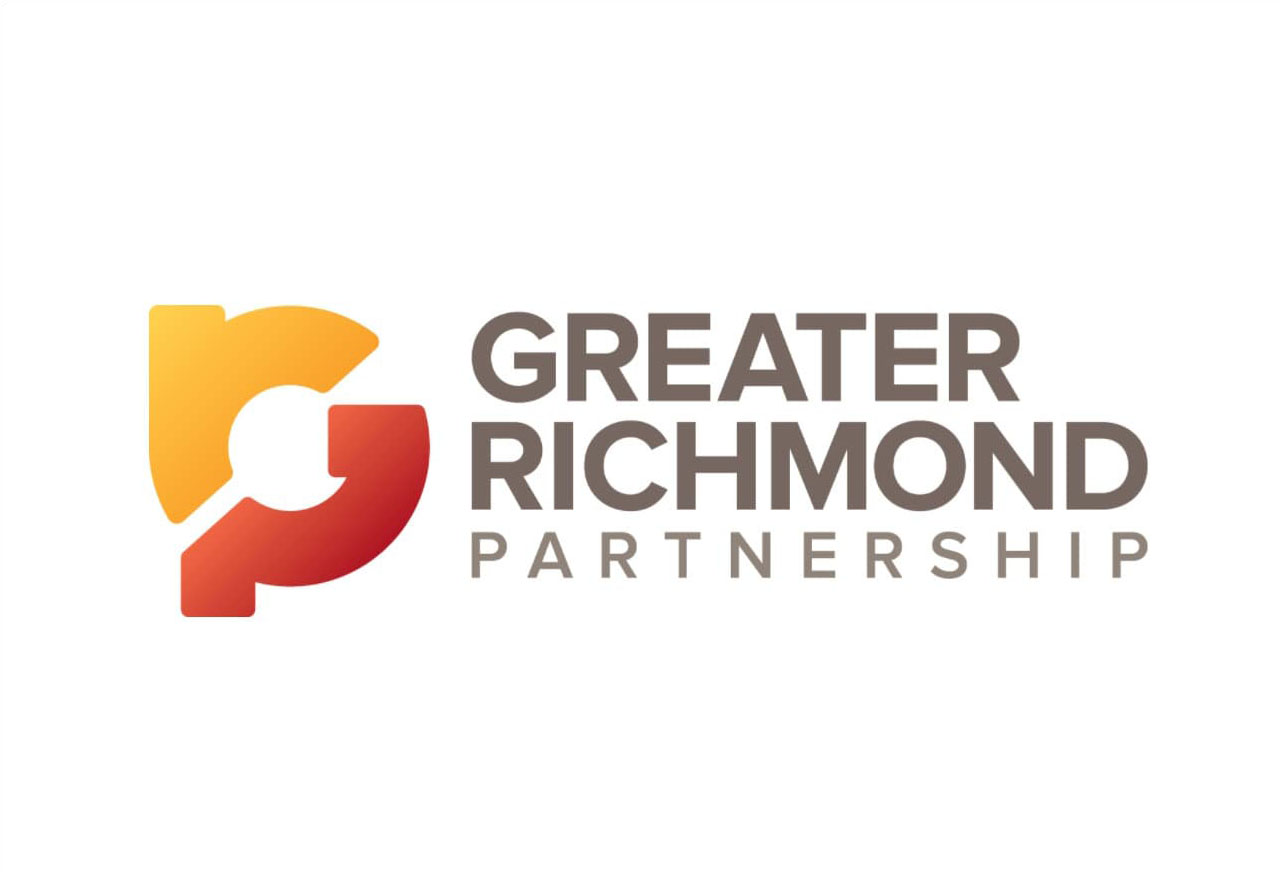 Our inaugural report is presented by Gregory H. Wingfield, President and CEO of the Greater Richmond Partnership, and discusses the progress of the Partnership's core programs in this first-quarter report. Click here to watch the video.
Introduction
The Greater Richmond Partnership kicked off its fiscal year on July 1, 2009. This report covers economic trends we are seeing along with our summer quarter activities of GRP's four core programs, which include:
Our team is working diligently and is collaborating with organizations throughout our region to improve Greater Richmond's economy.
Trends we're seeing include unemployment rates stabilizing around 7.7% in September, which is on par with the state's 6.7% rate. We remain below the national rate which is close to 9.8%.
The housing market in Greater Richmond is also improving. Houses are staying on the market an average of 70 days compared to 77 days at the start of 2009.
Our region is also seeing new job creation from new and existing businesses which are presenting new opportunities to our recently unemployed.
ATTRACT –
Business Attraction
Historically, the summer months have been less intense for our business attraction program. This year, however, 16 prospects visited during this quarter. This is a good indicator that companies are actively exploring new facility and investment opportunities.
A big boost to Virginia's and Greater Richmond's business attraction efforts happened on September 22nd when Forbes.com announced that Virginia is rated the number one "State for Business" for the fourth consecutive year. This unprecedented accolade will strengthen our credibility and our case for making Greater Richmond a competitive location.
Competition for new projects remains fierce throughout the country, particularly in alternative energy and clean technologies. We are working to create relationships and opportunities to move our region forward to be competitive in this industry.
We're also dealing with several businesses that are considering Greater Richmond for their location or expansion but are delaying their decision until the national economy improves. In the meantime, we remain in touch with them and are developing additional prospects to keep our pipeline full. The fall quarter is a busy time for marketing and generating new prospect opportunities.
GROW –
Business retention and expansion – Business First Greater Richmond
Our Business First Greater Richmond program works to ensure businesses that already call our region home have the resources they need to succeed. This is done though a network of resource partners and the volunteers who interview businesses to assess their needs.
The summer quarter we added to our outreach teams which now have 90 volunteers and additional economic development staff from across the region.
We are working to build our referral network to ensure we can support businesses in 3 key areas they have identified as priorities:
Meeting their finance needs
Helping identify new customers and markets, and
Understanding their workforce requirements.
Also this quarter, three new representatives of the Capital Region Workforce Partnership were added to our partner resource team. The addition more closely aligns the economic development and workforce development activities in our region.
CONNECT-
Talent Development and Promotion
Workforce is our number one selling point when promoting Greater Richmond worldwide. It is also a critical component to supporting existing businesses.
We are working closely with the Wadley-Donovan group, who was selected by the region's Workforce Investment Board to help develop a regional workforce strategic plan.
Our collaboration with this group will help ensure that effective workforce strategies are coordinated with our economic development goals for new and existing business.
Our workforce tool, RichmondJobNet.com, continues to grow as a vital aid to job seekers looking for employment opportunities in our region. We communicate daily on Twitter and Facebook with job leads and job search tips.
Additionally, we distributed 3 monthly newsletters to more than 1,600 job seekers this quarter. The newsletter emphasizes high growth industries, in demand occupations and direct links to jobs with featured employers.
NOURISH-
New Business Formation & Support
Entrepreneurs and small businesses play an important part in the success of the region's economy. Through our partnership with the Greater Richmond Chamber, 534 business owners have received training and 120 owners received counseling this quarter. There were also expansions of 29 businesses, $1.3 million in new capital investment and $800,000 in new sales.
We are now in the fall quarter and our activities continue to focus on our core mission and the goals of our 2009-2014 strategic plan.
For more information about the Greater Richmond Partnership and our region, please visit our website at www.grpva.com.
Thank you.