Blog | 2 min read
Greater Richmond population increases by 200 new residents each week
May 30, 2019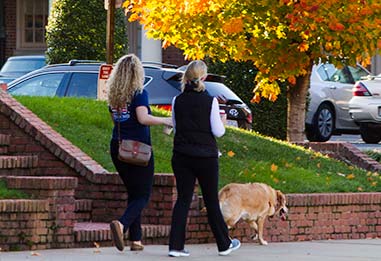 Individuals of all walks of life are flocking to the region of Greater Richmond for its abundant opportunities. As more opportunities arise, so does the population, which has increased steadily from 2010 to 2018.
According to new data released by the United States Census Bureau, the Greater Richmond Region has grown 9 percent during the last eight years, adding approximately 85,000 net new residents to the area. On average since 2010, Greater Richmond gained 205 new residents every week.
The U.S. population is about 327 million with roughly 8.5 million residents in the state of Virginia. Now with 1.3 million people in the Richmond Metro Statistical Area, it is the nation's 45th largest populated area.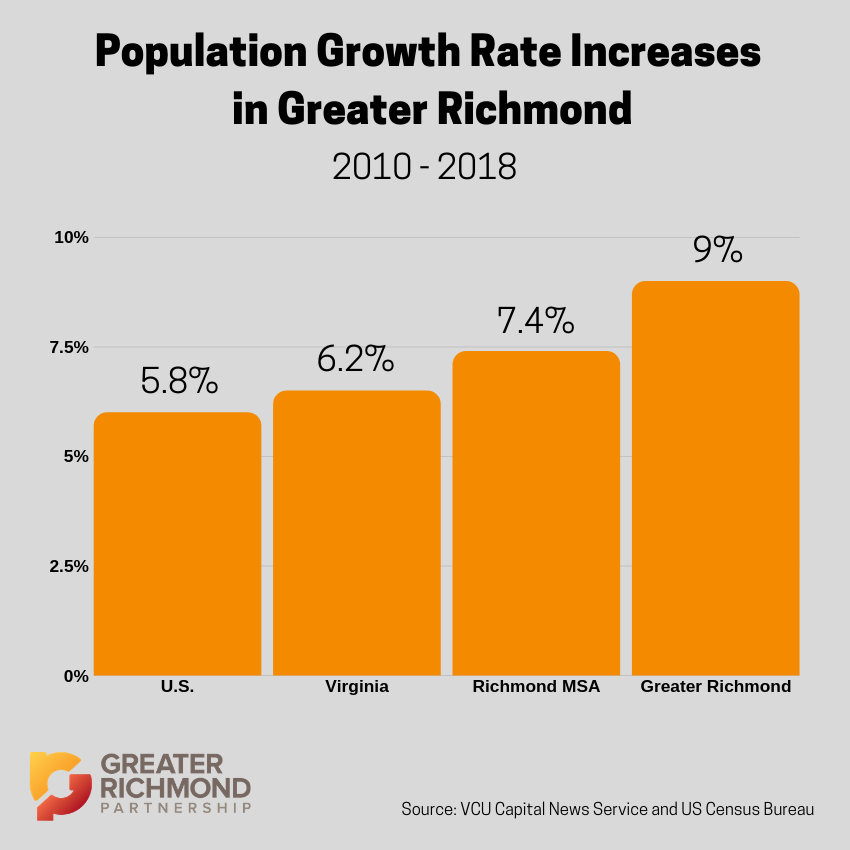 Together, the City of Richmond and counties of Chesterfield, Hanover and Henrico make up the Richmond Region. While the City of Richmond is Virginia's fourth-largest city, its population grew the most across the state with a 12 percent increase between 2010 and 2018. The counties of Chesterfield, Hanover and Henrico increased 9.9, 7.3 and 7.1 percent, respectively.
The steady population surge of these localities has been driven by an increased birth rate, as well as domestic and international migration. According to the Census Bureau, the Richmond Metropolitan Statistics Area (MSA) saw an increase of roughly 33,000 in domestic migration and 27,000 in international migration.
According to the American Community Survey 2012 – 2016, roughly 10,200 individuals moved from Washington, D.C., to Greater Richmond. More than 7,300 people moved from the Hampton Roads Region, 3,200 moved from New York and 1,800 moved from Charlottesville. The average age of in-migrating residents is 26 years old.
The population increase in Greater Richmond over the last eight years has contributed to the region's civilian labor force of roughly 680,000 people.