Blog | 2 min read
Greater Richmond's evolving Bioscience scene
June 5, 2018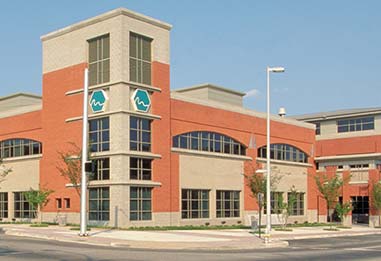 Starting more than 400 years ago with the first hospital of the New World, the Richmond Region's health and life science scene keeps evolving by combining bioscience, technology and even food science.
Anchored by Virginia Commonwealth University and the VA Bio+Tech Park, the Richmond Region's health and life science community is gaining momentum, and is starting to rival the North Carolina Research Triangle and Cambridge, Mass., thanks to their tech transfer program.
During the 2017 fiscal year alone, VCU attracted $275 million in sponsored research funding – earning national recognition as a research university by The Carnegie Foundation for the Advancement of Teaching for their "very high research activity."
The Bill and Melinda Gates Foundation recently awarded Virginia Commonwealth University's (VCU) College of Engineering a $25 million grant to create the Medicines for All Institute. Led by retired pharma engineer Dr. Frank Gupton, the institute helps increase access to medications for malaria, tuberculosis, HIV/AIDS and other diseases around the globe. The Medicines for All Institute has also worked closely with the Clinton Health Access Initiative.
The National Institute of Health (NIH) recently presented the university with $21.5 million, the largest grant in its history. The donation will expand and promote research and improve access for Virginians to revolutionary treatments for diseases, including pulmonary disease, cardiac disease and addiction.
However, VCU isn't the only institution advancing the bioscience scene in the Richmond Region. The City of Richmond is also home to the VA Bio+Tech Park, a dynamic life sciences and evolving technologies community housing nearly 70 companies, like:
Kaléo, a Richmond-based pharmaceutical company, created an auto-injector for allergic reactions and has recently designed auto-injectors to reverse the effects of opioid overdoses.
Tympanogen, a Richmond developer of ear, nose and throat devices, is developing the first nonsurgical eardrum repair gel.
Nutriati, a food technology company focused on research, development and commercialization of innovative plant-based food ingredients.
With such a thriving bioscience community, Richmond, Virginia is a strategic location for innovators, researchers, scientists, and engineers seeking to make an impact in the industry.