Blog | 1 min read
GRP hosts RVA Agents ambassadors meet-up
June 22, 2018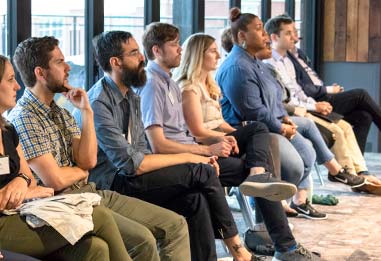 GRP hosted the RVA Agents Meet-Up to bring together digital ambassadors who show their love for the Richmond community through social media.
Whether it's tweet, text, or tag, RVA Agents promote the Richmond Region as the ideal place for work and play. RVA Agents come from all walks of life, but have three things in common: they live in the Greater Richmond region, love to tell everyone about RVA and have no problems bragging about all the great things happening through social media.
The group was created to keep local ambassadors up-to-date with upcoming events and community news.