Blog | 2 min read
GRP travels to San Francisco for IT, Life Sciences mission
August 29, 2023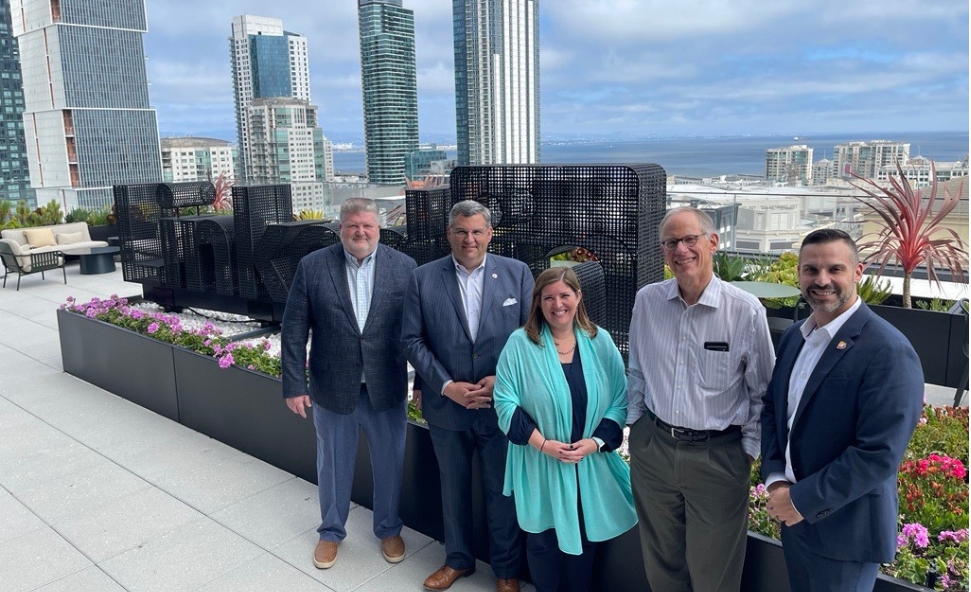 The Greater Richmond Partnership recently visited San Francisco, Calif., for a business development mission to meet with companies interested in expanding to Greater Richmond, Va. During this trip, GRP's Jennifer Wakefield and Jose Romano were joined by Garrett Hart of Chesterfield Economic Development, Anthony Romanello of the Henrico Economic Development Authority, Chris Durand of DPR Construction as well as Parney Parnell from the Richmond Flying Squirrels baseball team.
San Francisco
During this mission, GRP and partners met with business executives to talk Greater Richmond advantages. Before the trip was over (and thanks to the Richmond Flying Squirrels and DPR Construction), GRP had the opportunity to host guests at a San Francisco Giants baseball game.
GRP missions
Prior to every GRP marketing mission, the team gathers to strategize and plan out the trip. The team identifies the industries targeted, goals for the mission, Greater Richmond's value proposition and necessary collateral needs.
As for targeted industries, San Francisco is home to many technology, corporate services and Life Sciences companies which fall in line with GRP's key industry clusters.
For this mission, Greater Richmond's value proposition focused on costs and the region's business-friendly environment. In preparing for this mission, GRP created collateral to showcase the region's cost of doing business for employers, cost of living for employee attraction and retention, Richmond's return-to-office rates as well as the region's corporate governance focus while remaining pro-business.
If you would like to share input on GRP's business development strategy, consider joining the Business Development Committee as a GRP investor.