News | 2 min read
Hanover County welcomes ECC Test Lab
February 8, 2021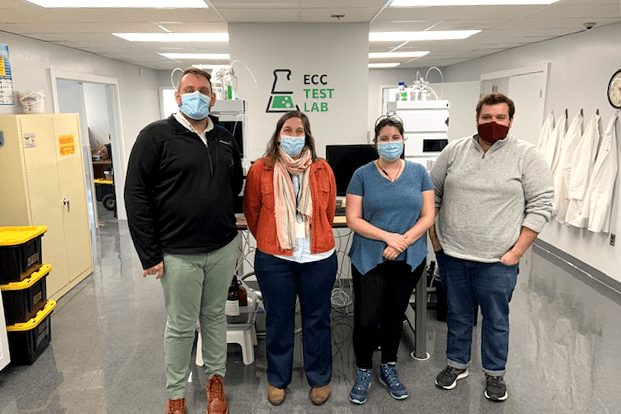 Cannabis testing laboratory has leased space near Lakeridge Parkway for expansion
As of January 1, 2021, ECC Test Lab has established operations in space leased from Analytics Corporation, located near Lakeridge Parkway south of Ashland, Va. ECC Test Lab is an ISO 17025 accredited cannabis testing lab founded in 2018 at the Virginia Tech Corporate Research Center in Blacksburg, Va. Its mission is to help ensure consumer safety in the cannabis industry by providing validated testing results on the quality of hemp and cannabis products. This relocation to Hanover County will allow for better access to customers, and it will position ECC for strong growth and leadership in the anticipated development of Virginia's pharmaceutical and recreational cannabis industry.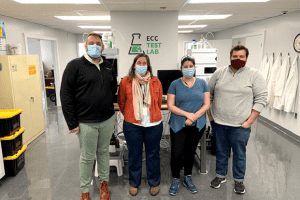 "With industrial hemp being poised to become the fastest growing sector of agriculture in Virginia, the ECC Test Lab is well-positioned for growth and creation of biotech-related jobs. We are excited to have ECC located in Hanover County as an innovative enterprise on the forefront of this industry," said Sue Dibble, South Anna District representative on the Hanover County Board of Supervisors.
ECC Test Lab is a small, woman-owned business that is SWaM certified by Virginia Department of Small Business and Supplier Diversity. In addition to leasing nearly 1,800 square feet of lab and research space from Analytics Corporation, ECC Test Lab transferred three jobs to Hanover County and hired an additional lab tech since arriving. Anticipated growth will add to the company's employment base over the next several years.
"ECC Test Lab is thrilled to be joining the Hanover community and contributing to the scientific industry sector in the region," said Rebecca (Becky) Holden, CEO and Founder. "We would like to extend our gratitude to everyone at the Hanover County Department of Economic Development, the Greater Richmond Partnership and Analytics Corporation for welcoming and supporting us in this transition."
"With Hanover County already home to dynamic life science companies such as Anton Paar and Analytics Corporation, and the future home of the State Forensics Lab, ECC's relocation is a powerful statement for the community as an outstanding location for bioscience companies," stated Brandon Turner, Deputy Director of Hanover County Economic Development.
"ECC Test Lab provides an important quality assurance for future growth in the cannabis industry, and I'm excited that it's now among Greater Richmond's bioscience community," said Jennifer Wakefield, Interim President and CEO of the Greater Richmond Partnership.
###