News | 12 min read
How Richmond won the right to host the UCI Road World Championships
April 28, 2015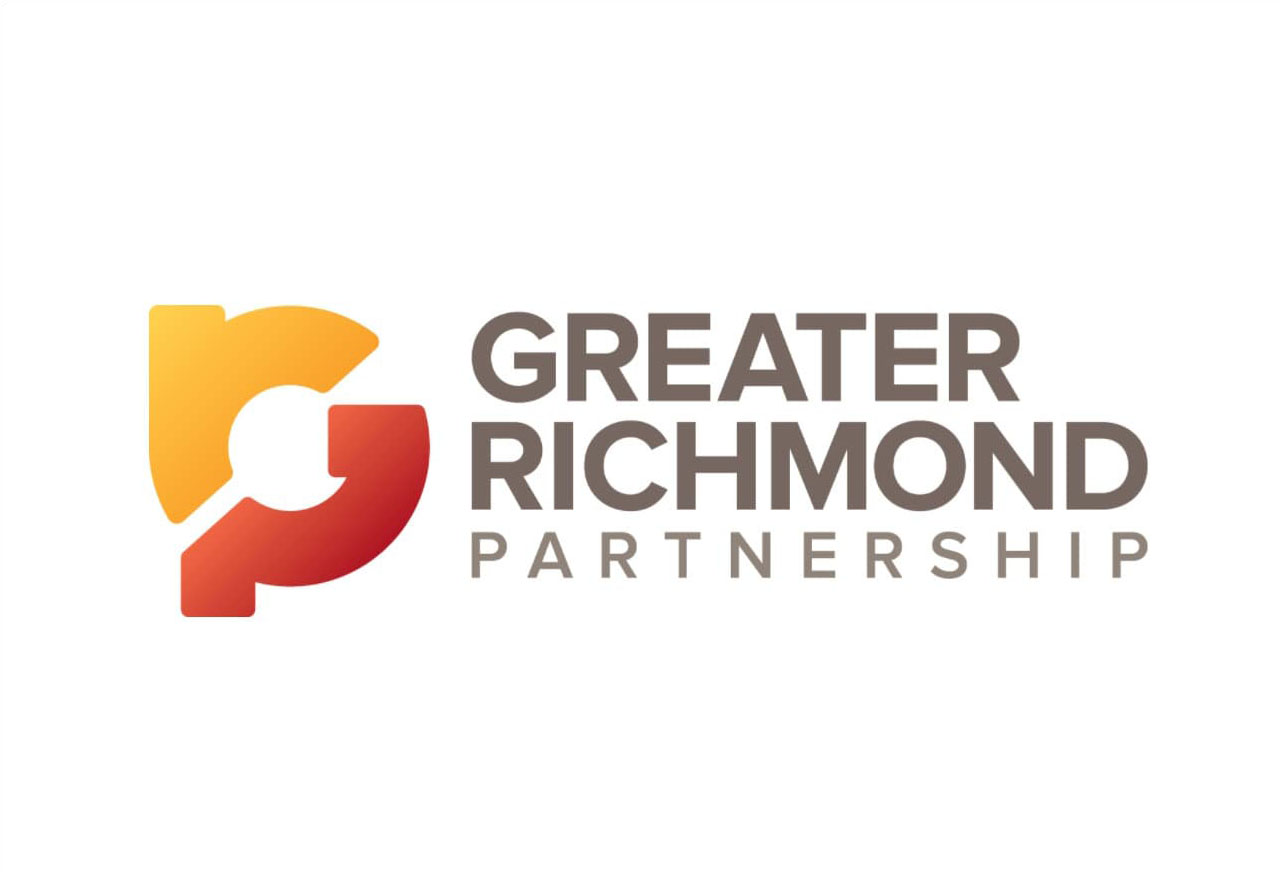 Lee Kallman was on a bike ride in December 2010 when the friend he was riding with turned and asked a simple question: Had Kallman heard that Richmond was bidding on the world championships?
Kallman, a sports marketer and avid cyclist who had recently moved back to Richmond, answered the way most people in the region did when asked that same question in 2010: "I looked at him, I said, 'Of what?'"
A couple of months later, "I reached out to Tim (Miller) and it was really just, 'Who's the nut who thinks this can happen?' " Kallman recalled last week. "I was really just curious. I remember, 20 minutes into the conversation, I was like, 'This is for real. This can really happen.'"
The "this" Kallman was talking about is the Union Cycliste Internationale Road World Championships, one of the preeminent cycling competitions in the world, which Richmond is hosting in September. The event is expected to draw close to half a million spectators to Richmond over nine days and attract a worldwide television audience of about 300 million.
Miller, whose sanity Kallman questioned, is now chief operating officer of Richmond 2015, the nonprofit putting on the nine-day event. As for Kallman, he's now vice president of marketing and business development for Richmond 2015.
"Prior to the bid, he volunteered his time on pretty much a full-time basis," Miller said. "It got to the point where he couldn't get out."
The story of how Richmond came to host the Road World Championships begins in the spring of 2010.
Miller had worked for Medalist Sports organizing the Tour DuPont bicycle races in the 1990s and was founder and director of the CapTech Classic, the international cycling event that took place in downtown Richmond from 2003 to 2006.
He was working on bringing CapTech back to life in early 2010 and had managed to get the event put on USA Cycling's national calendar. USA Cycling put out a news release announcing it.
Not long after that, Miller got a phone call from David Kalman, managing partner at Shadetree Sports, a Richmond-based firm that manages sporting events.
Kalman wanted to talk to Miller about the possibility of putting together a bid to bring the UCI Road World Championships to Richmond.
UCI, cycling's governing body, hadn't held the world championships in the United States since Colorado hosted the event in 1986. There was talk that the organization was interested in coming back to the U.S.
Richmond had hosted big cycling events with success in the past and could, if someone was able to bring all the parties together, have a legitimate shot at landing the prestigious world championships.
"In the cycling world there (are) always people trying to create an event from scratch, which is a very, very difficult thing to do," Miller said. "I can say that because I've done it. Trying to create something from thin air is very challenging.
"That's what I was thinking about (doing when) this world championship thing came up. I was like, 'Wait a minute. That's an existing, tangible event that has a history, that's a lot easier for people to get their heads around.' … I felt, if we could get the political and the corporate support, it made a lot of sense to me."
The idea was for Kalman to work on bringing Richmond Mayor Dwight C. Jones on board while Miller would work with his connection in the city's economic development office. Without the city's support, the idea was dead.
At about this time, Miller reached out to Allen Rothert, special events coordinator for Richmond, to see if it was even possible for the city to put on an event of this magnitude.
Rothert and Miller, who had known each other for about 20 years, met for lunch in the spring of 2010. They'd worked together on the Tour DuPont and CapTech Classic.
"Over lunch, he discussed the possibility of bringing these world championships to Richmond. Can we handle it? That was the big question," Rothert recalls.
Rothert said he'd seen the number, and scale, of events grow dramatically over the 20 years. He'd seen city departments — police, fire, public works, and parks and recreation — improve in how they worked on hosting events.
"When Tim and I met, I had supreme confidence in our ability to host any major event," he said. "That said, this particular undertaking is literally the event of a lifetime."
Kalman, meanwhile, had approached Jones, who'd been in office for about a year. He presented Jones with the program from the previous year's world championships and made his pitch.
Jones recalled last week being less than thrilled about bringing a similar event to Richmond.
"My first was reaction, knee-jerk reaction, was, 'We can't have this in Richmond,' " Jones said.
However, Miller said people with whom he spoke in the city's economic development office liked the idea and helped sell it to the mayor. That, along with subsequent meetings with Kalman, helped convince Jones.
"I began to think, 'This is something that we should at least try to do,' " Jones said.
With the city on board, attention turned to the corporate community.
Miller said they began reaching out to local business leaders in late 2010 to gauge their support. Because Richmond 2015 would be responsible for the cost of staging the world championships, they wanted to make sure the business community would support the idea and help raise the estimated $21 million needed to put on the races.
By December 2010, it was clear there was enough support from the business community, thanks in large part to a push from Thomas F. Farrell II, CEO of Dominion Resources Inc.
The pieces were in place.
On Dec. 21, 2010, Jones held a news conference making it official: Richmond would bid for the UCI Road World Championships in 2015.
Selling the race to local government and civic leaders was one thing — Miller and the others now had to sell Richmond to UCI.
As integral as the mayor was in the effort to sway Richmond decision-makers, Mike Plant helped sell it to the world. Plant is vice president of business operations for the Atlanta Braves, a former director of the U.S. Olympic Committee, and founder and former president of Medalist Sports.
He also is a UCI board member and Tim Miller's old boss.
In 2010, Plant told Miller that "if you put the right people together, and we can put a bid together that I really have some confidence that we can deliver, I'll support it and I'll do what I need to do to get the votes."
Plant has a long history in Richmond. As president of Medalist Sports, he helped put on the Tour DuPont and saw how Richmond drew big crowds when the event was here.
He said it made sense for UCI to consider holding the race in Richmond because of the area's geography, size and location and the amount of attention cycling gets in the city.
Plant said that, when Miller first approached him in 2010, he had little doubt that the event would get the support that was needed.
With the city and Plant on board, Richmond 2015 was working on putting the official bid together by early 2011. The plan had to show the city was capable of organizing and executing an event the size and scope of the world championships.
One of the largest sporting events in the world, the world championships is a nine-day event that attracts about 1,000 athletes, media from about 35 nations and a rabid fan base from around the world. While not as large as the Olympics or World Cup, the event takes years to arrange and thousands of people to stage.
Early on, Richmond was competing against Quebec and Oman for a chance to host the race.
Lee Kallman and Miller said that going in, one advantage Richmond 2015 held was having organizers with the experience of creating big racing events, and the world championships was an existing event.
"There's an audience for it, there's a TV outlet for it, there's the teams. Maybe the way to think about it is, it's a running start," Kallman said.
"There was never a book handed to us saying, here's the step-by-step way to do it. They don't act that way in Europe. And (with) how we're doing it here, there's some differences. There's a lot of work and a lot of creation, but the core of it is there. It's the world championships."
To create the bid, Richmond 2015 received help from several local companies, including The Martin Agency.
The Shockoe Slip ad agency donated its time to help create the branding for the championships as well as working on several other marketing options, including mobile.
Also helping out was the Richmond public relations and marketing firm CRT/tanaka — now PadillaCRT.
The firm joined the effort in December 2010 to help with media relations, promotions and event planning. It helped create plans that organizers used during the final pitch for the race.
In May 2011, with Quebec out of the picture and the bid due by late August, officials from Richmond headed to Switzerland to meet with UCI. The delegation, which included Jones and Miller, met with UCI officials for two days to get a better feel for what the governing body wanted to see in the bid.
About three weeks later, UCI officials visited Richmond to look at facilities and potential courses as well as to meet with local government and business officials. The officials toured the Greater Richmond Convention Center, looked at event venues and, in a black van accompanied by a police escort, drove potential courses. They also met then-Gov. Bob McDonnell at a breakfast reception and toured hotels.
The bid itself is contained in a 48-page document, with a hard plastic cover and a stainless steel binding that resembles a coffee-table book. It was produced by Martin and only 18 were made. Because the document contains proprietary information, organizers are contractually prohibited from sharing copies or disclosing many details, but there's a copy in Richmond 2015's archives.
Much of the book consists of arguments for bringing the race to Richmond and the U.S., as well as letters of support and information on climate, hotels, budgets, technology and the organizational structure. The book also contains the courses as they were originally proposed, including a map of the women's time-trial course that takes the riders around Byrd Park.
On Tuesday, Aug. 30, 2011, Richmond 2015 submitted the final bid to UCI. All that was left to do was wait.
Miller recalls being in Copenhagen for the 2011 world championships when he was called down to the lobby of his hotel on Sept. 21.
UCI's management committee was meeting in the hotel to decide which city would win the right to hold the world championships in 2015. Outside of the meeting, there was to be a reception where the announcement would be made.
Back in Richmond, before the final vote was taken, Kallman received a phone call from a reporter for Velo News, a cycling-industry publication in Denmark. It was 3 a.m.
Oman had withdrawn its bid, leaving Richmond as the only candidate. Did that mean Richmond would win the bid by default?
Kallman, who hadn't heard about Oman until he spoke with the reporter, said he didn't know. Like everyone else, he would wait for the official word.
In Copenhagen, Jones was waiting for the official word as well.
When it came, "I was thrilled, overjoyed," Jones remembers. "We just began to celebrate."
He and Miller then got on Miller's iPad and announced the news, via Skype, to a crowd gathered at Capital Ale House in downtown Richmond.
"When Tim finally let me know it was official, I'll admit to mixed feelings," Rothert said last week. "Total excitement was the dominant emotion, but sheer panic was not far behind."
Later, to celebrate the win, USA Cycling and Plant threw another small party at a Copenhagen restaurant.
"A group of us, from there, went out and stayed up most of the night relishing the moment," Miller said. "I think we just wanted to celebrate and stay up because we knew by the time we went to bed and we woke up … the clock's ticking."
Before Miller returned to Richmond, UCI officials had already told him they wanted to talk to him about budgets.
***
Almost five years after first considering bringing the world championships to Richmond, Miller, Kallman, Rothert and others are in the final stages of preparation.
With about six months to go before the first race is run Sept. 19, organizers are working on the final stages of planning; preparing to announce ancillary events; working on public safety and transportation issues with a multijurisdictional, multiagency group; and refining the plans that have evolved over the past four years. Last week alone, organizers had 16 speaking engagements.
"We're on track," a tired Miller said last week. "Are we ready to run this tomorrow? No. Are we on track to run it in September? Yes."