News | 2 min read
It's Groundhog Day for Cost of Living in Greater Richmond
February 1, 2023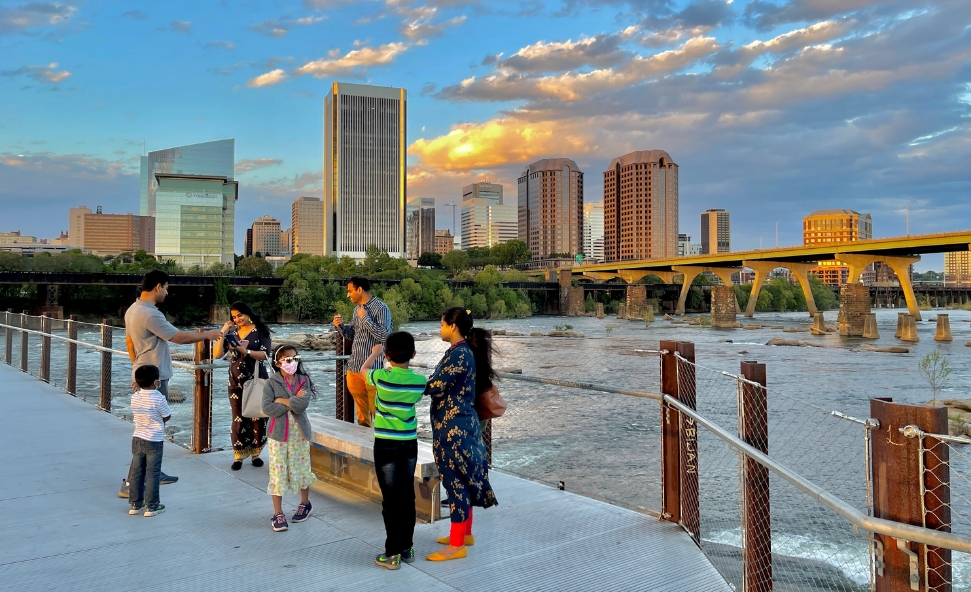 RICHMOND, Va. (Feb. 2, 2023) – Just like Bill Murray in the 1993 film "Groundhog Day," Greater Richmond residents are reliving the same day – a day where news of their cost of living remains below the U.S. average.
This Groundhog Day, the Greater Richmond Partnership ("GRP") announces the Richmond MSA's 2022 overall cost of living index is once again below the national average according to the Council for Community and Economic Research (C2ER). The Richmond MSA's overall cost of living index is more than three points below the national average of 100 at 96.9. Furthermore, the MSA's cost of living index has remained below the national average since 2014, as shown in the graph below.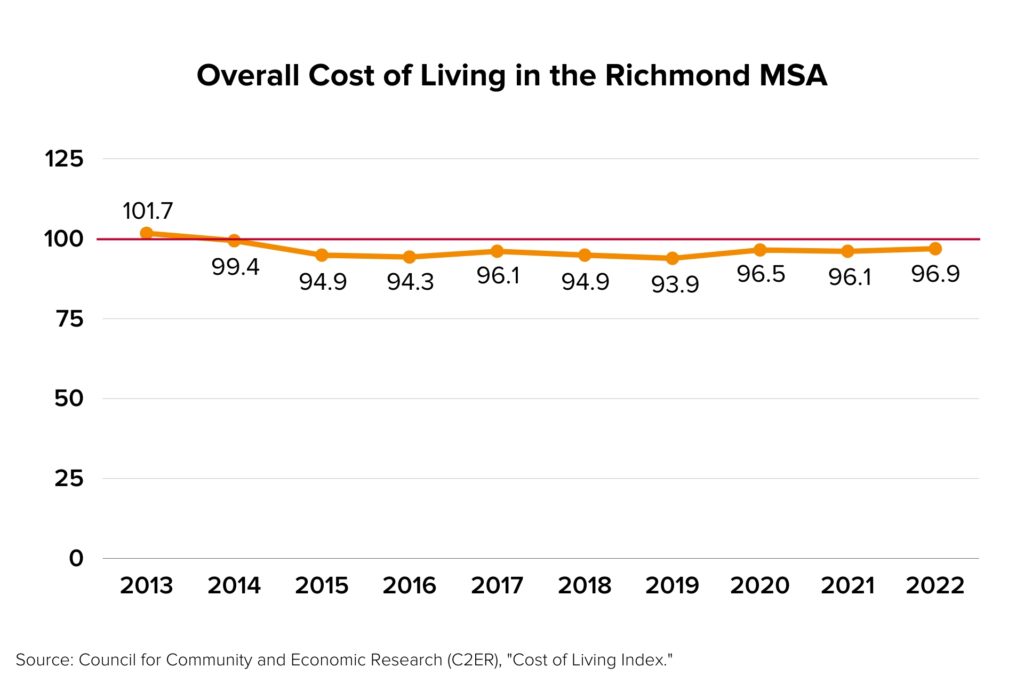 While the Richmond MSA's cost of living index has raised slightly over the last six years, so has the overall index in other East Coast metros. The graph below shows some of Greater Richmond top competitors for economic development projects. Greater Richmond is a more affordable location than many other East Coast metros as depicted in the bar graph.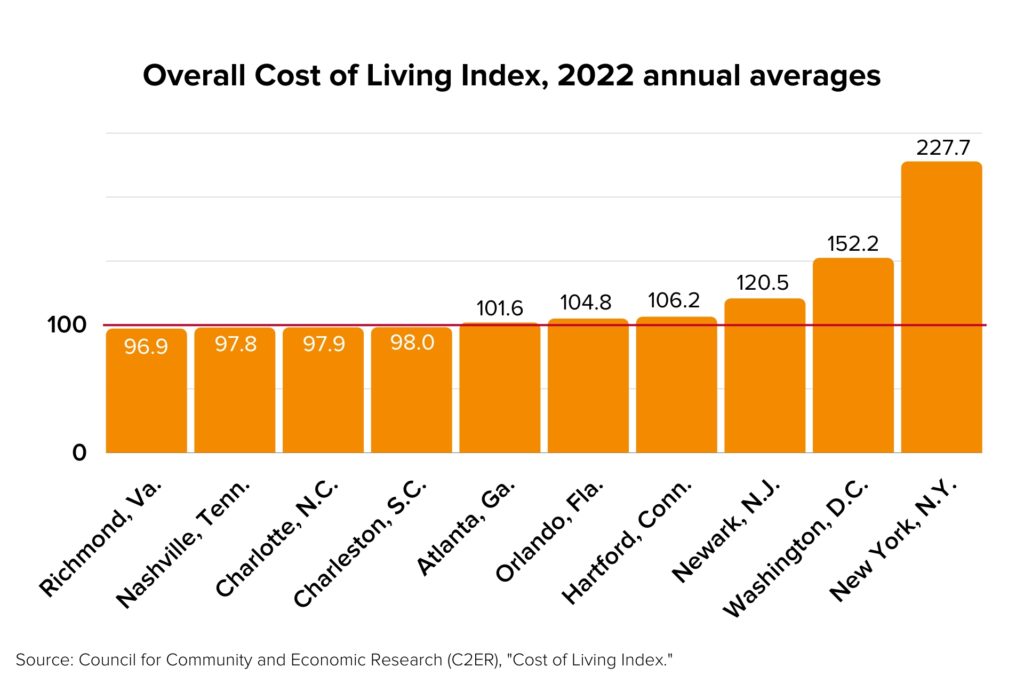 "Greater Richmond offers relocating companies several business advantages – one major advantage being affordability for its workforce," said Jennifer Wakefield, President + CEO of the Greater Richmond Partnership. "The region's low costs helped companies like Walgreens' relocation and EAB's local expansion and it will help more companies decide to make the move in 2023."
Grocery affordability
Grocery costs are skyrocketing across the nation, but in Greater Richmond residents can enjoy more food in their pantries thanks to the Richmond MSA's overall grocery cost index of 94.2. Nearly every metro included in the graph below reports higher grocery costs than the Richmond MSA including Charlotte, N.C., at 97.5, Orlando, Fla., at 103.1 and Washington, D.C., at 109.3.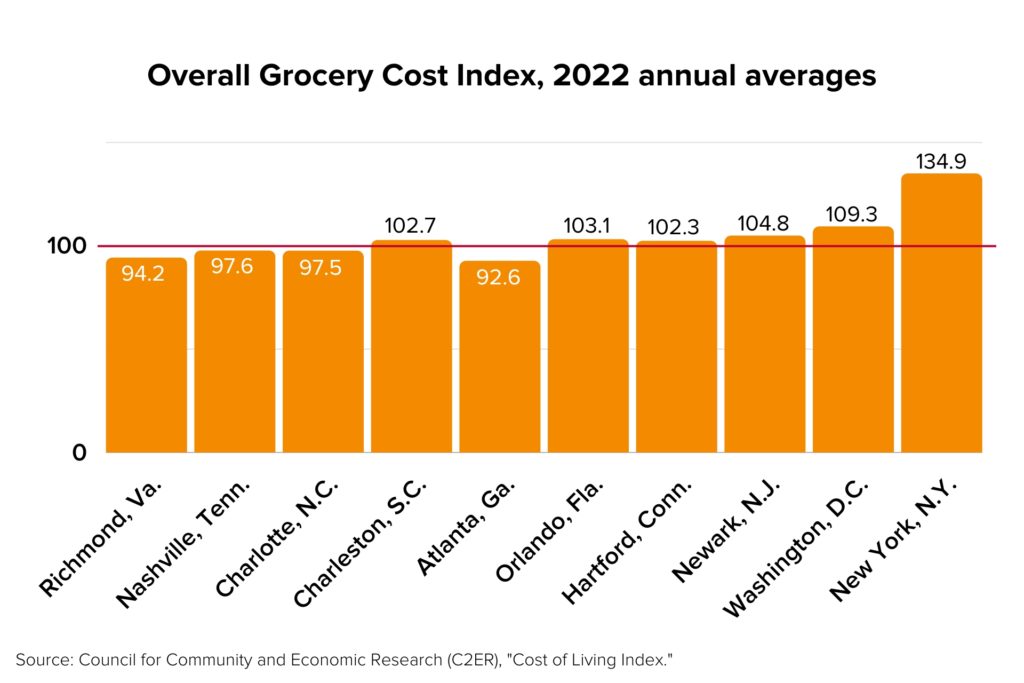 As shown in the graph above, Greater Richmond is one of the least expensive options along the East Coast for groceries.
###
About the GRP
The Greater Richmond Partnership, Inc. (GRP) is the lead regional economic development organization for the City of Richmond and counties of Chesterfield, Hanover and Henrico in Virginia. GRP attracts new companies to the region by providing in-depth market data, marketing the region globally and generating quality economic opportunities. For more information, visit www.grpva.com.