Profile | 4 min read
John Asbury of Atlantic Union Bank shares passion for regional collaboration
July 12, 2022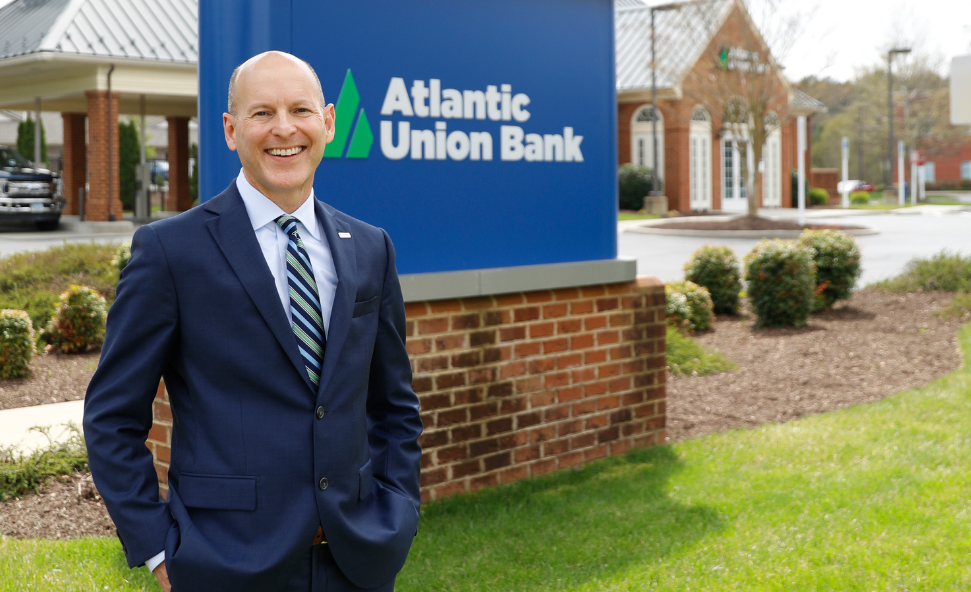 John Asbury, CEO of Atlantic Union Bank, has devoted his efforts to improving the Richmond Region through the bank's community collaborations as well as his profuse involvement with non-profits such as the Greater Richmond Partnership.
Headquartered in Richmond since 1997, Atlantic Union Bank offers a wide range of financial solutions to Greater Richmond's community members and businesses to spur the local economy. "Our bank is the only statewide independent bank in Virginia. There is no other. Richmond, of course, is the state capital, so it's a natural place for our headquarters to be located as well," he said. "From our standpoint, we're proud to call Richmond home. The bank has roots in Virginia that trace back all the way to 1902 and what a wonderful place to do business. We are the Virginia bank."
Asbury gained years of experience within the banking industry throughout his career and highlights the Greater Richmond Partnership as an organization that's return on investment is unbeatable.
Attracted by the quality of life
"Richmond is a great place to do business. The quality of labor, the ability to attract talent — it's a very vibrant economy," he said. "I just can't think of any other place we would rather be. Greater Richmond is a tremendous place to live and do business and the Greater Richmond Partnership has played a big part in the region's growth."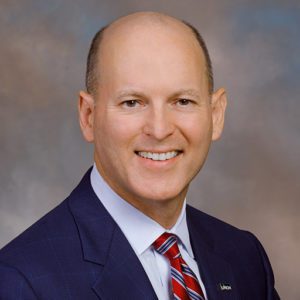 John serves on the Board of Directors for the Greater Richmond Partnership as well as the Regional Leadership Circle, an advisory group of the organization's top financial sponsors. As a member of the publicly traded company, John relays how important for business leaders to engage in economic development.
"Being a part of this Partnership has given me the opportunity to make connections, to get to know other business leaders and to understand what their issues are as well and their perspectives," he said.
John has lived in several locations since his arrival in Richmond from Seattle, Wash., to Atlanta, Ga., but remarks that nowhere matches Greater Richmond's location.
"There's a lot of things to do right here in the immediate Richmond area and the proximity to other areas as well," Asbury explained. "I think the culture, the food scene, the beverage scene, it's really an amazing number of amenities for a mid-sized city, more so than any other place that I've lived. You're one hour to the mountains, an hour and a half to the ocean and I can be in downtown Washington, D.C., in under two hours as well."
The region is at the intersection of Interstate 95 and Interstate 64 and encircled by Interstate 295, allowing for easy access within, around and through Greater Richmond.
Investing in the community
When asked about the future of the region, John is optimistic about the region's steady growth and contingency. He sees opportunity for Greater Richmond to continue to flourish while still appreciating all that the area has to offer.
"We want to see more investment in the Greater Richmond area," he said of his involvement in economic development. "We want to see more employers come to our region to create more jobs, which in turn attracts more people, which in turn supports and grows the local economy and that virtuous cycle continues."
When reflecting on his time working with the Greater Richmond Partnership, John is astounded by the tremendous work the organization has done for the community and its investors.
John is excited for Greater Richmond's future thanks to GRP and its partners. When posed the question of advice for potential future investors, John appraised the favorable advantages of GRP and the region it serves.
Investing in economic development
"Investing in the Greater Richmond Partnership would be money well spent," he said. "An investment in the Partnership is really an investment in the Greater Richmond region. So, I can't think of a better way to really improve the local economy, to make it a more vibrant, more attractive place to be, to live, to work."