Blog | 3 min read
Partnership markets to Hannover, BrewExpo attendees
May 15, 2018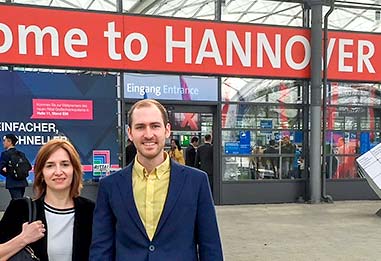 The Greater Richmond Partnership is continually on the road, visiting with prospects and attending industry-specific conferences and tradeshows to bring new capital investment and jobs to the region. In the last few weeks, the team partnered with local economic development offices on two marketing missions: Hannover Messe and BrewExpo.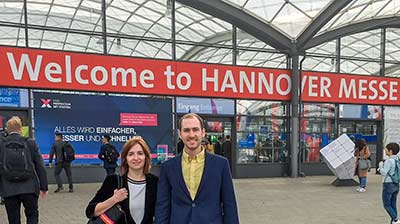 Last month, Vice President of Global Investment Olga Molnar attended the Hannover Messe/CeMAT tradeshow with Henrico County Economic Development Authority's Micah Kemp. Hannover Messe is one of the largest tradeshows in the world, with a total of 5,800 exhibitors and 210,000 attendees from 75 countries.
The 4th industrial revolution (artificial intelligence, machine learning, e-mobility, etc.) was on full display. As the Chairman of the German Engineering Federation Thilo Brodtmann said, "Hannover Messe is where the future of industry is discussed and presented…" For those who would like to have a glimpse into the future, there is no better tradeshow than this.
The team met with many of our existing companies as well as potential investors. The team also attended SelectUSA's reception which drew a number of international advisors and consultants.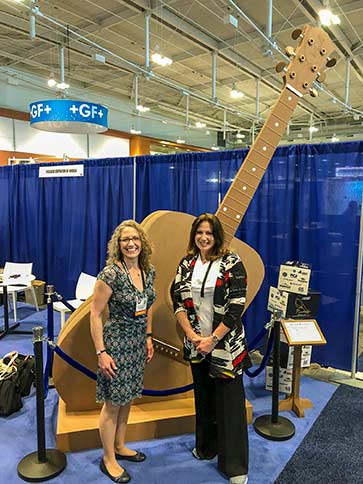 The Hannover Messe was followed by a two-day marketing mission. The team met with several companies that are considering opening a facility in the U.S., including the Richmond Region. We also spoke with industry leaders and consultants who shared their insights into what drives German companies to expand to foreign markets.
On this side of the pond, GRP's Rowena Fratarcangelo and Hanover County Economic Development's Susan Deusebio attended BrewExpo, the trade show connected to the annual Craft Brewers Conference, in Nashville, Tenn.
More than 700 companies from 13 countries and 44 states exhibited at the trade show. Products ranged from Adhesives to Yeast Supply. The Richmond Region's purpose in attending was to connect with vendors and suppliers that would be interested in having a location in Greater Richmond to serve the growing craft beverage industry in the region, state, and along the East Coast. Educating potential prospects about the many business advantages of Greater Richmond – as well as educating ourselves on industry trends – can prove invaluable.
Rowena and Susan also visited with numerous Richmond-area companies that were exhibiting, giving them the chance to say hello, express appreciation for their presence in the region, and get updates on how things are going with their business and customers.