Blog | 3 min read
Restructuring opens up prime opportunities in City
August 24, 2017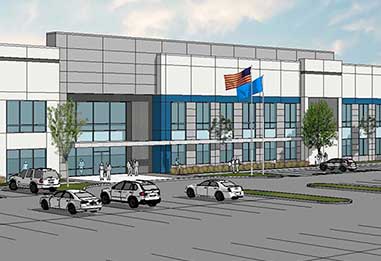 Richmond, Va., was once well known as a 'tobacco town' with major cigarette operations throughout the region. Times have changed and so has the real estate that was once used for manufacturing, operations and warehousing.
With Philip Morris USA going through a reorganization a few new buildings and sites have come onto the market. The Philip Morris Operations Center opened in 1982 but has been empty since the firm moved employees to parent company Altria Group Inc.'s corporate headquarters in Henrico County.
The 463,786-square foot facility is less than a mile from Interstate 95, 15 miles from the Richmond International Airport, five miles from downtown Richmond, and located in an enterprise zone.
This building is a good location for businesses looking for turnkey entry and perimeter fencing for controlled access with space for administrative, lab, and manufacturing areas to work as one.

Philip Morris has also recently sold 62 acres on Commerce Road on the Richmond/Chesterfield line to international real estate developer Panattoni Development Company. Panattoni Development specializes in industrial and warehouse real estate.
The company plans to build two warehouses on the land in phases. Phase I has begun on a 462,000-square foot warehouse that will feature 36-foot ceilings and multiple trailer drops.
This is the first spec building Panattoni has built in the Richmond area and will be sought-after in this market. The building will be less than a mile from the Richmond Marine Terminal, which has experienced a 7.5 percent spike in cargo volume. The Terminal, operated by the Port of Virginia, recently purchased a new $2 million barge to allow more shipping in and out of different sized cargo.
The phase II building will be built with similar height and size, however, the twin buildings may be combined to make a 1 million-square-foot structure. The company hopes to have occupancy of the first warehouse building by summer of next year.

Developers have taken note of the real estate opportunities, too.
Fountainhead Properties, which focuses on urban revitalization projects, purchased 26 former Philip Morris tobacco storage warehouses in South Richmond in 2014 and are in the midst of renovating them into light manufacturing and creative spaces.
The 25-acre property — named Clopton Siteworks — contains more than 500,000 square feet of warehouse space in the Jefferson Davis neighborhood.
Eight of the 20,000-square-foot warehouses have been renovated so far for creative flex space.