News | 13 min read
Richmond in rare space as world cycling championships return to U.S.
September 22, 2015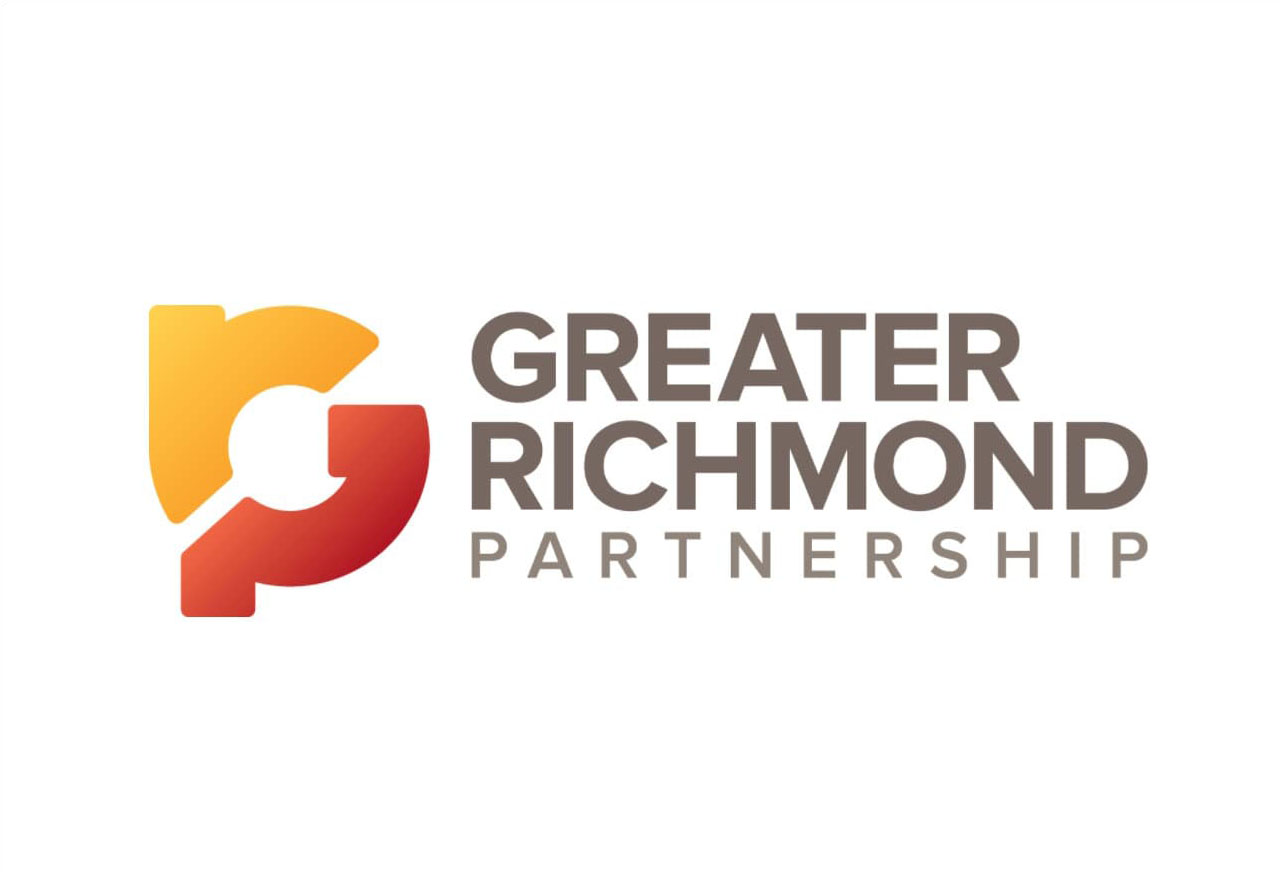 On a windswept September day four years ago in Copenhagen, Denmark, a group from Richmond learned the city won a bid to host one of cycling's most prominent events in 2015.
The announcement was the culmination of almost two years of work convincing Union Cycliste Internationale — cycling's governing body — that this midsize U.S. city could put on an event the size and scope of the world championships in a country where cycling is, at best, an afterthought.
That they were able to persuade UCI to bring the 2015 Road World Championships to Richmond was a moment for celebration.
Officials called home, passed around a cellphone to talk with a reporter back in Richmond, and announced the win to the public via Skype from an iPad.
"I was thrilled, overjoyed," Richmond Mayor Dwight C. Jones said. "We just began to celebrate."
The delegation — government officials, city staff and race organizers — went to a local restaurant for a small party that evening before several members of the group peeled off and headed out for a night — and morning — of further festivities.
It was Sept. 21, 2011.
Four years later, almost to the day, Richmond prepares to host the largest sporting event in the city's storied history.
In the next week, hundreds of thousands of spectators will line city streets to watch the best cyclists in the world compete for one of the sport's most prestigious awards — the Rainbow Jersey.
For race fans, it will be a chance to see cycling's top athletes compete on a very technical course that favors, one expert said, "big, brawny maulers who can power over the hills and have the legs to make a kick."
For American cycling, it will be a way to reintroduce the sport to a population whose closest association remains the ignominious Lance Armstrong. To do this, Team USA has put together a roster full of men making headway on the international circuits and women who have a real chance to stand on the podium when the race is done. This is the first time the world championships are being held in the U.S. in nearly 30 years.
And for Richmond, it will be an opportunity to shine in the global spotlight for nine days as an expected 300 million people tune in and catch glimpses of some of the city's best sights.
Some officials say the world championships will elevate and permanently alter the city; others say the massive exposure will make it a major international destination. And then there are those who say the world championships won't be anything but a major distraction from pressing issues.
The reality likely will depend on one's point of view.
Whatever the grand outcome is, though, will be figured out later, because the focus now turns to the event itself.
UCI's decision to award the bid to Richmond set off four years of planning, work and, in the last couple of weeks, a transformation of huge swaths of the city and region.
Downtown, where government and commerce work together, will become like an Olympic village, packed with energy, and across the city a buzz will grow slowly as the week progresses.
And after four long years of preparations, Richmond and the region will for nine days this month become the epicenter of international cycling.
***
What happens on the race course is what most people are going to remember about Richmond.
The marquee races of the world championships are the elite men's and women's road races. The women's race will be Saturday morning, the men's race on Sunday. The consensus has been the road race course is highly technical, similar to a criterium circuit, in an urban environment with hills and cobblestones.
One of its biggest challenges is the cobbled climbs at Libby Hill Park and on 23rd Street, which are followed by one last hill, up Governor Street, before a false flat to the finish.
The quick succession of hills means positioning, particularly late in the race, is going to be key for riders. That's especially true when approaching Libby Hill, a tight and curvy cobbled incline. A rider who isn't in the right spot risks getting left behind and fighting to catch up.
Todd Gogulski, a former professional rider and Universal Sports Network's cycling analyst, said the challenge is physical, as riders have to hit two quick ascents followed by quick descents before the final climb.
"With a large field, I expect this race to be one of attrition, and every lap over these climbs in quick succession will whittle the pack down," he said. "But positioning won't be everything if the riders don't have the legs."
He believes the course will be too difficult for sprinters.
Even if they get near the front at the end, he said, "I doubt they will be able to recover after the climb up Governor Street the final time and the false flat finish to be able to be in contention for a sprint."
Pure climbers will have issues as well. That's because the climbs aren't long enough to weed out riders "who have more punch and are bigger," Gogulski said.
"I expect the winner to be the type of rider who can withstand the distance — it's long — and still have a sprint at the end from what will be a reduced group."
Among those with the best chance to win, Gogulski said, are Slovakian Peter Sagan, German John Degenkolb and defending world champion Michał Kwiatkowski of Poland.
Andrew Hood, European correspondent for the industry publication Velo News, said a challenge for some riders is the travel. He says a lot of teams are traveling to the U.S. earlier — a week or more — than they would for an event in their own time zone.
And some riders, including Kwiatkowski, raced one-day races in Canada and skipped the Vuelta a España, the traditional warm-up for the world championships.
Hood sees the winner of the road race as someone who "has a strong finishing kick after a long, seven-hour race."
That's Sagan and Degenkolb, he said.
"Both are young, fresh, ambitious, and at the top of their game. Degenkolb had a great spring, while Sagan is perhaps the most versatile rider since (Eddy) Merckx," Hood said.
"This course is ideal for both of them. The hills will eliminate some of the pure sprinters, and both are very fast in their own right. Germany will have a much stronger team than Slovakia, so that will give Degenkolb a bit of an edge."
One name that hasn't come up when discussing potential challengers in Richmond is Alejandro Valverde, the Spanish rider who's finished in the top three six times, including the past three years, and is No. 1 in the current UCI road rankings.
Spain's national trainer, Javier Minguez, told Cycling News that "lots of courses and races are good for him. Depending on what happens in the race, which I think will be eventful, he could be up there."
On the women's side, the race is wide open without Marianne Vos in the peloton, said Imelda March, senior editor for Daily Peloton Pro Cycling News.
"The rider with lots of experience riding the one-day classics of the typical nasty spring weather in Europe will have the upper hand," she said.
"The course mixes smooth pavement with cobbles, but unlike Europe, portions of the downtown circuit are much wider. With that in mind, expect multiple attacks."
March sees Lizzie Armitstead of Great Britain and Jolien D'hoore of Belgium fighting it out for the win.
Who comes out on top could depend on their teams. To be successful on this course, a team's cyclists are going to have to pay the utmost attention to what is happening around them. A team that gets distracted could miss an important break.
Because England is stronger than Belgium, March believes Armitstead will win the world championship.
Gogulski adds that one rider to watch closely is Anna van der Breggen, who "has had the best season of her career — incredibly strong and well-rounded, but also very good in the TT (time trial)."
"She won La Course by Le Tour with a solo in the rain on the final lap which was very impressive, also won the Dutch National TT championship as well as the TT of the women's Giro en route to the overall title," he said. "She's a force."
As for the women's individual time trial, she thinks American riders will do very well and Evelyn Stevens and Carmen Small can emerge as top performers. But Kristin Armstrong "has the goods to blow them all away."
In the men's individual time trial, Gogulski and Hood think Tom Dumoulin from the Netherlands and Rohan Dennis of Australia are strong.
While Gogulski thinks the race is wide open, Hood maintains this is German Tony Martin's year.
"The course is ideal for Martin's powerful style," he said. "Tom Dumoulin and Rohan Dennis might give him a run for his money, but Martin will be super-motivated to win after losing to (Bradley Wiggins) last year."
Martin won the ITT title in 2012 and 2013 but lost out last year to Wiggins, who is not racing in Richmond.
Riders come to Richmond after a season that saw "the consolidation of (Chris) Froome as the best grand tour rider of the peloton."
Froome, who likely will not be in Richmond because of a broken bone in his foot, won his second Tour de France in July after an impressive performance that not only included dealing with competitors and the course but harsh questions from the media and fan abuse.
The English cyclist is one of several well-known riders likely not racing for their national teams in Richmond this week. Fabian Cancellara; Tejay van Garderen, one of the U.S.'s top riders; Spaniard Alberto Contador; and Wiggins are all out of the world championships.
Hood said the season saw several younger riders take command "in the one-day classics, with Degenkolb, Sagan and Norway's Alexander Kristoff stepping into the void left by (Tom) Boonen and Cancellara."
And Gogulski said two women riders began to establish themselves this season as top riders.
"Jolien D'hoore has been really good in the sprints, and seems to have come of age this year. She will be a real danger woman for the World title," he said. "Megan Guarnier has had a breakout season, and she can never be overlooked because she can win on a variety of terrains."
***
The popularity of road cycling competitions began at the end of the 19th century and has not stopped growing.
The first officially recorded race was held May 31, 1868, in Paris with British rider James Moore winning, according to UCI's history of the sport.
In 1896, road cycling was part of the Olympic Games and has been a part of it since.
Today, some of the bigger races attract millions of spectators and are watched by millions more on television worldwide. In a typical year, the Tour de France, cycling's most prestigious race, draws about 12 million spectators and 3.5 billion television viewers.
The first road world championships were held in 1921 in Copenhagen. For the next 90 years, with the exception of about seven years during World War II, the event has been held mostly in Europe.
This year, the world championships will be out of Europe for only the third time this century. Next year's world championships are scheduled for Qatar, making the first time they have been out of Europe two consecutive years.
How the Worlds came to be in Richmond can be traced back to an idea Tim Miller had in 2010.
Miller, who is chief operating officer of the local organizing committee Richmond 2015, had worked for Medalist Sports organizing the Tour DuPont in the 1990s. He then founded and was director of the CapTech Classic, an international race that took place in downtown Richmond from 2003 to 2006.
Miller was working to bring the CapTech back to life in early 2010 when David Kalman, who also worked on putting on cycling events, reached out to talk about putting a bid together for the world championships.
For the next year, Miller worked on convincing public officials and the corporate community that the city not only could put on an event of this size, but it should get behind a bid to get it here.
On Dec. 21, 2010, Mayor Jones announced Richmond was indeed going to pursue the world championships.
But reaching that point was only half the battle.
For the next nine months, Miller, the city and some local players set out to create and sell their plan to UCI, which also was approached by Quebec and Oman.
The sales job included a visit to Switzerland and a memorable motorcade through Richmond featuring a mysterious black van with blacked-out windows escorted by local police that ramped up the local gossip mill into high gear.
On Sept. 21, 2011, Miller was called down to the lobby of his hotel.
UCI's management committee was meeting in the hotel to decide which city would win the right to hold the world championships. Outside the meeting, there was to be a reception where the announcement would be made.
UCI had voted unanimously to award the 2015 world championships to Richmond.
"A group of us … went out and stayed up most of the night relishing the moment," Miller remembers.
"I think we just wanted to celebrate and stay up because we knew by the time we went to bed and we woke up … the clock would be ticking."
That clock Miller first heard ticking four years ago will finally stop in one week.
Copyright Richmond Times-Dispatch. Used by Permission.