News | 9 min read
Richmond's a sweet spot for doughnuts
November 17, 2014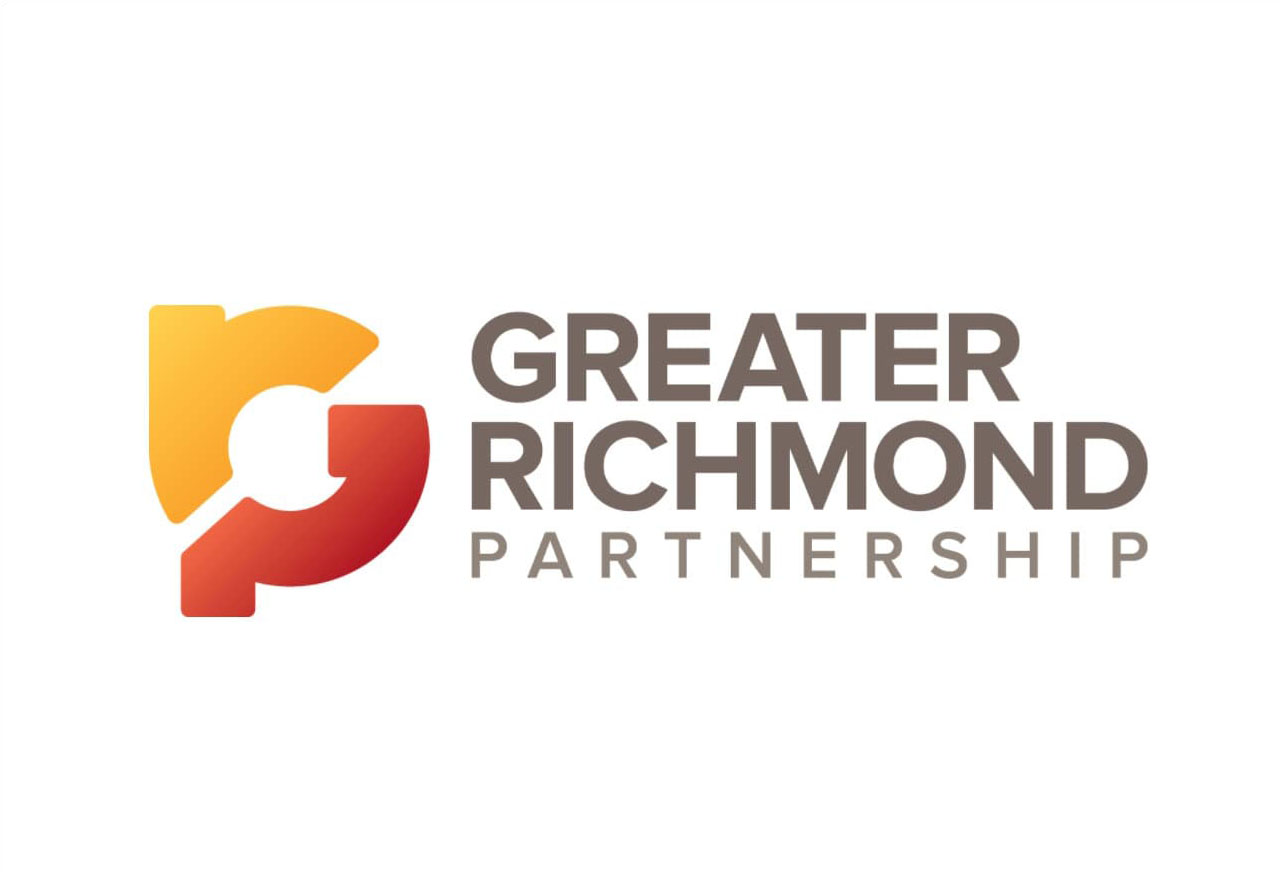 It is a truth universally acknowledged that fried dough, covered in a sugary glaze, is the best way to start a day. Whether that glaze should be accompanied by sprinkles, chocolate or fruit filling is a matter of grave and serious debate.
But there's no debating this: Richmond is in the midst of a doughnut boom that is reshaping the way we get our sugar fix.
Two local doughnut stores — one new and the other a staple for decades — are opening additional locations. An Outer Banks vacation favorite will enter the market by Christmas. And Dunkin' Donuts, the nation's largest chain, plans to add at least a dozen stores in central Virginia over the next five years.
The competition has already caused one casualty. Dixie Donuts closed a western Henrico County store that it took over in January from Daylight Donuts. Dixie will instead focus on its Carytown shop, expanding hours and staying open seven days a week.
Good luck catching Ian Kelley.
The owner and founder of Sugar Shack Donuts has been running nonstop since opening his small store in Richmond's Carver neighborhood in June 2013.
Since then, Kelley has opened a downtown branch and announced plans for an expansion that will include stores in western Henrico and Chesterfield counties.
The Henrico store, at Parham and Quioccasin roads, is aiming for a Dec. 1 opening. The Midlothian store would open in June, he said.
The new year also will bring franchised Sugar Shack locations to Alexandria, Charlottesville and Fredericksburg. And this past summer, Sugar Shack was named one of the best in America by USA Today.
"We're also looking at Virginia Beach, Baltimore and Charlotte, (N.C.), though we haven't signed any leases in those places yet," Kelley said.
Kelley said his doughnuts are "modern and new age," mixing both cake and yeast styles with unconventional flavors. Many of those flavors are a nod to local food, such as one that has Lee's Fried Chicken on top or a glaze made with Hardywood Park Craft Brewery's gingerbread stout.
The company's Facebook page is a mix of helpful and zany. Customers wearing an "I Voted" sticker got a free doughnut on Election Day, but other freebies hinged on bringing in — and displaying — old Nintendo game cartridges or embarrassing boy band posters from the '90s.
"There's a great amount of luck involved, and we're seeing great response from social media," Kelley said. "We have a great employee team with very low turnover. Most of the Lombardy team has been here since day one."
Kelley said he looks for places where Sugar Shack can offer a unique product. He said the company's doughnuts are different enough from traditional makers that he doesn't see much competition.
"The last thing I want to do is step on long-term stores' toes," he said. "The business is not about that."
Kelley said he thinks the market will eventually become oversaturated with doughnut shops. The key to survival, he said, is delivering a unique product and building a loyal, talented staff.
"I have a fantastic staff who love what we do and are always learning," he said. "They all have input in the business and all want to be here long term and keep things moving forward."
Steve Nassareddine came to the U.S. in the mid-1970s from Lebanon and learned the doughnut trade while working for Dunkin' Donuts. He and his wife, Wafaa, were later part-owners of Golden Donuts on West Main Street near Virginia Commonwealth University.
The Nassareddines bought Country Style Donuts at 4300 Williamsburg Road in eastern Henrico in 1984, and they made only a few changes, including the addition of three booths to accommodate families. The store is open 24 hours a day, every day of the week but Monday.
The business is now run by the Nassareddines and their sons, along with other family members.
In July, the family signed a lease on 2,200 square feet at 8900 W. Broad St., just west of Parham Road. An opening date for the shop has not been set.
After 40 years, the Nassareddines still haven't been baking doughnuts as long as Guy "Boots" Rogers III, the 68-year-old owner of Westhampton Pastry Shop at Patterson and Libbie avenues.
Nearly all of the shop's equipment is several decades-old. The oven, baking table and some of the mixers have been in continuous use since 1952, when the shop opened.
"The capital investment is so high," Rogers said.
Rogers said he thinks the market for doughnut shops is already saturated, or close to it.
"If many more open, they'll just open and close," he said. "There's not but so many doughnuts you can sell. More shops opening just means fewer sales for each."
Ron Williams makes 100 dozen doughnuts each day in Mechanicsville for the three locations of Williams Bakery.
He operates locations on East Nine Mile Road in Henrico and at the Hanover Commons shopping center on Chamberlayne Avenue in Hanover, but all of the baking is done at the store at 8084 Mechanicsville Turnpike.
The number of doughnuts made climbs to 130 dozen on Fridays and Saturdays.
He said doughnut sales declined along with the slumping economy the past few years but have rebounded in recent months. He said this doughnut craze is just the latest in a long cycle of boom and bust.
"In the '80s, they were really hot, but the Atkins Diet about choked us to death," he said.
The secret to overcoming diet crazes, Williams said, is getting someone to take that first bite.
"Once we get you to try it, you'll come back," he said.
Doughnut operators from elsewhere are looking at the Richmond market.
Duck Donuts, which opened in the Outer Banks of North Carolina in 2006, now has four locations at the vacation destination and stores in Williamsburg and Virginia Beach.
The company is putting a store at the Shops at Willow Lawn that is slated to open during the week of Christmas, if not sooner.
Duck Donuts also plans to open four other new stores in the next year, including a Charlottesville location.
National chains also are wanting to expand in the region.
Gregory Nigro is one of the local franchise operators for Dunkin' Donuts. He recently opened a new store on Forest Hill Avenue in South Richmond.
"We look at demographics and traffic patterns and try to be on the (morning) side of the road," Nigro said. "We want to be fast and be convenient and be the breakfast spot for commuters."
Nigro said he plans to open 13 more locations in the Richmond area — his franchise territory covers the Mechanicsville area, South Richmond and Chesterfield County — during the next five years, along with new locations in Chesapeake and Suffolk. He already operates 16 locations in the Outer Banks and the Virginia Peninsula.
He expects his portfolio of stores to eventually include 40 locations.
Several Dunkin' stores were embroiled in a legal dispute last year when the chain sued CDG Virginia LLC, a company founded to develop franchise stores. Andy Rod, who owns several Dunkin' locations in Charlottesville, took over four locations previously controlled by CDG Virginia. Rod and two other franchise operators hold rights in western Henrico.
Dunkin is the largest doughnut company in the country, with 7,941 stores in the United States and 3,182 more abroad, according to the company's most recent filings with the Securities and Exchange Commission.
IBISWorld, a market research company, said in a recent report that Dunkin' controls about 56 percent of the nearly $13 billion industry. The report also said the industry has seen average annual growth of 4.5 percent over the past five years.
Krispy Kreme Doughnuts opened its second Richmond-area location in January, drawing large crowds on opening day.
The Winston-Salem, N.C.-based chain operates 103 company-owned stores and has an additional 160 in the U.S. run by franchisees. The company also has more than 620 international stores, all of which are operated under franchise agreements.
Tony Brenner, a stock analyst with Roth Capital Research LLC who follows Krispy Kreme, said the company only recently resumed domestic expansions after a nearly 10-year hiatus.
The chain built stores that were too large "and the business model was faulty, which meant some franchisees encountered financial trouble," he said.
Brenner said that even with the resumed expansion of Krispy Kreme and continued pushes from Dunkin' and Tim Hortons Inc. to add new locations, he sees "an awful lot of white space" where new locations could be built.
Tim Hortons was founded in 1964 by a Canadian hockey player of the same name. It now has 685 franchise stores and 181 self-serve kiosks in the United States, accounting for almost one-fifth of its total locations.
Though same-store sales growth has been higher recently at its U.S. stores compared with the Canadian stores, Tim Hortons said it had U.S. revenue of $52.9 million in the quarter ending Sept. 28, against Canadian revenue of $657.8 million.
Elliott "Chip" Minor, chair of the department of supply chain management and analytics at the Virginia Commonwealth University School of Business, said local operators must stand out with specialized products, great customer service and a memorable atmosphere.
"And whether you're Dunkin' Donuts or Dixie Donuts, you are also competing against Starbucks, McDonald's and others in the breakfast category," Minor said.
Local operations also face challenges as they expand from one spot to several, he added.
"You must move from a doer to a manager," he said. "You have to set up a system that will work and recruit good people who will do the work."
Minor said a growing business must be sure it firmly establishes each new store before moving on to the next one.
"You have to watch your cash flow and have a plan if sales go down or don't meet your target," he said. "It's very typical in a small business to overestimate revenue and underestimate cost."
Copyright Richmond Times-Dispatch. Used by Permission.