News | 11 min read
Richmond's Hilb Group has major expansion plans across U.S.
August 3, 2015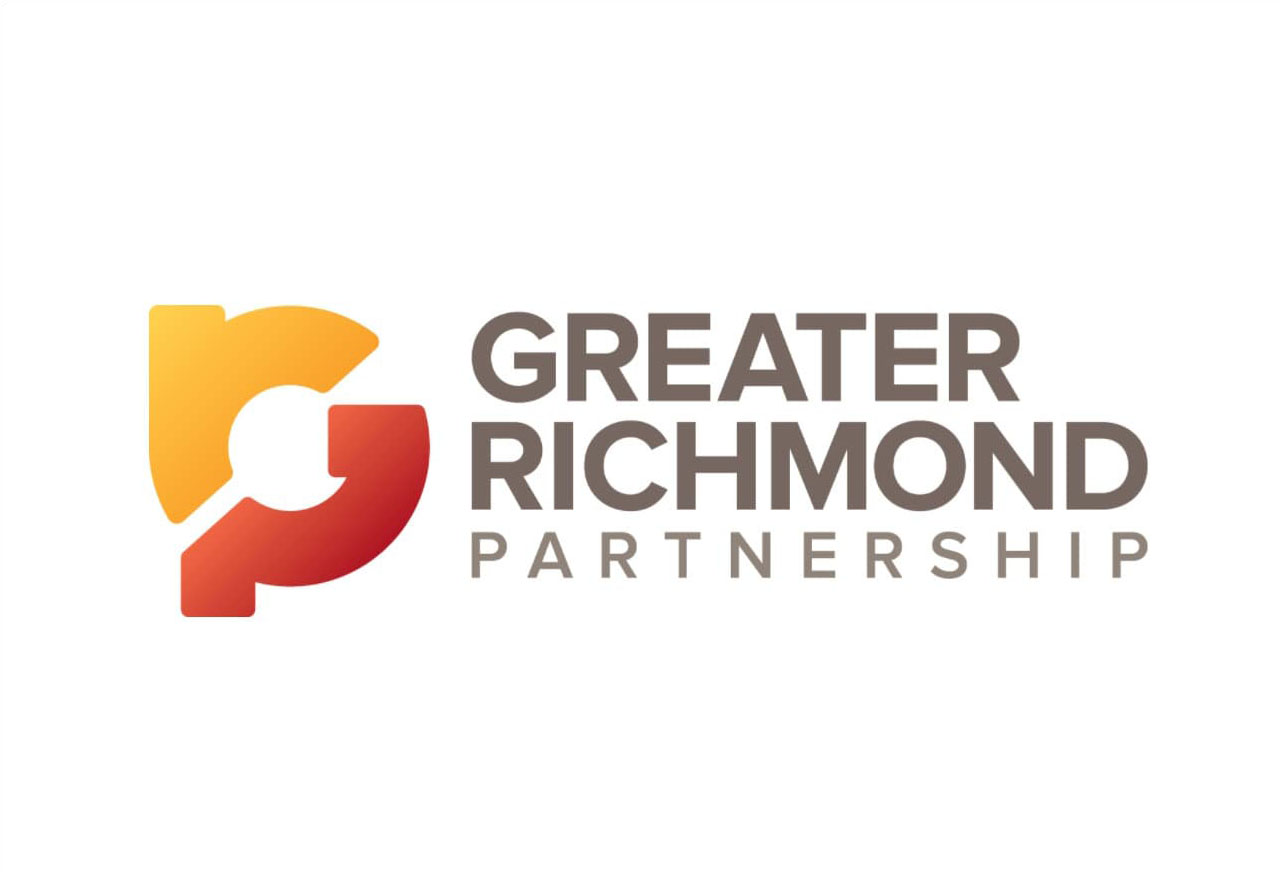 The Hilb name carries a lot of weight in the insurance industry.
It's imprimatur is not lost on Robert J. "Bob" Hilb, the CEO of The Hilb Group, a Richmond-based insurance brokerage.
The name's repute comes through his father, Robert H. Hilb, who was a co-founder in 1982 and a longtime executive of Hilb, Rogal & Hobbs, a Henrico County-based company that grew to become the nation's sixth-biggest insurance brokerage with about 140 offices before its purchase in late 2008 for $2.1 billion by Willis Group Holdings Ltd.
The elder Hilb is retired, but son Bob is carrying on the name's legacy with The Hilb Group, which was founded in 2009 and is in the midst of a major expansion strategy of its own.
Bob Hilb acknowledges that his last name has been a big help in opening doors for the firm. "It has certainly gotten us some appointments," he said. "I was fortunate that not only did I get the last name, I got almost the exact same name as my father."
"My father had a reputation for being a guy who, when he told you something was going to happen, it happened," Hilb said. "I feel like I am a steward of that. We have to be careful of how we run our business. We very much want to protect that integrity."
The Hilb Group has grown significantly in just six years through acquisitions, buying 17 middle-market insurance agencies, mainly in the Southeast.
Insurance brokerages help their clients assess their risks and insurance needs and seek the best insurance coverage. Hilb's acquisitions have included firms with general and specialty expertise in insurance.
So far this year, the company has made six acquisitions, which, along with pending acquisitions, are expected to more than double its revenue from 2014 to nearly $60 million this year.
The company also got a large round of private equity funding in June when ABRY Partners invested in the business, giving The Hilb Group access to more than $200 million in funding for its expansion plans.
As part of the deal, ABRY bought out The Hilb Group's previous private equity investor, BHMS Investments LP, and also bought out about a dozen unidentified individual investors who backed The Hilb Group when it was founded. "Those guys have gotten a 325 percent return," Hilb said.
"We have done more deals this year than we have ever done in a year, and we have three more in our pipeline," Hilb said of the firm's acquisitions. The ABRY investment "really allows us to go out and build our business in a meaningful way."
One of the company's most recent acquisitions of an agency in Texas — Walker Myers Insurance & Risk Management LLC — signals The Hilb Group's intentions to move beyond just the East Coast to look for potential acquisitions nationally.
The Hilb Group's expansion is coming at a time when the insurance business in general is consolidating, and private investment firms are putting a lot of capital into the industry, driving mergers and acquisitions, said Hilb and several other industry observers.
"There is a major move among insurance companies for mergers and acquisitions and also within the brokerage business," said Etti Baranoff, an associate professor of finance, insurance and real estate at Virginia Commonwealth University's School of Business. "It is because there is a lot of extra capital and alternative capital out there. A lot of companies have been holding a lot of cash."
Of the roughly 38,000 insurance agencies in the U.S., between 200 and 300 decide to sell themselves every year, Hilb said.
At least seven private equity-backed insurance brokers are active acquirers right now, he said. "Candidly, they have driven up prices," he said. "The pricing model for a seller is as robust as I have seen it in 30 years."
Hilb said the ABRY investment allows the company to accelerate its deals, and he foresees the company making enough acquisitions, along with organic growth, to reach about $200 million in annual revenue.
"How long that takes us, I don't know," he said. "It could be three years or five years or seven years. That is up to the marketplace."
Yet he stressed that the company is not out to create Hilb, Rogal & Hobbs Part II, even though its strategy of growth by acquisitions looks similar. The Hilb Group has no plans to become publicly traded, as HRH did, he said.
"There is an arc as you build a business," Hilb said. "You can either build a business that is backed by private equity to be flipped — to be sold at some point — or you can build a business that continues on and builds a culture. That is what we want to do."
The company's acquisition strategy is to find sellers that want to "stick around," Hilb said.
"We are not in the business of buying agencies and retiring the sellers," he said. "That may work for some of our bigger competitors because they have a larger scale."
Hilb seeks out owners that may not be able to organically grow much on their own and want to sell but are willing to take some private stock in The Hilb Group and join its network.
The Hilb Group wants the local and regional agencies it acquires to maintain their brand identity.
An example, Hilb said, was the company's acquisition in 2012 of the CSE Agency in Abingdon, a regional firm that was created by the merger of three smaller agencies in 1992.
"They have got an agency and a brand that is 80 years old," Hilb said. "We would no more turn them into The Hilb Group of Abingdon than the man on the moon."
The Hilb buyout provided a platform for CSE partners who wanted to exit the business to do so, as well as a platform for those who wanted to stay and continue with the business, said Billy Witt, the agency's managing partner.
After the transaction, "they have provided us with some things we did not have on our own," he said. "More markets. More customers. They provided human resources help and payroll help."
One of The Hilb Group's earliest acquisitions, in 2011, was Venture Specialty, a Richmond-based specialty insurance agency started by Jason S. Angus in 2007.
Angus is now The Hilb Group's chief marketing officer.
Part of what Hilb offers to its member firms is what Angus calls "portable expertise."
"What we are recruiting is good talent and, with that talent, comes certain levels of expertise," he said.
For instance, a Hilb Group firm in one state that lacks expertise in a certain line of insurance such as marine insurance, or oil or gas insurance, can utilize the knowledge and resources of a firm with that expertise elsewhere in the network.
Hilb said he usually tells potential sellers the same story about how he came to co-found The Hilb Group.
"I started in the business 30 years ago this summer," said Hilb, who was born and grew up near Chicago and attended Drake University.
"I had landed a job working for a company that was selling this new thing called a fax machine," he said. But just before graduation, his father told him about an opportunity to work an internship for a brokerage firm called J.H. Minet & Co. in London.
"I did that for six months, and it was a phenomenal experience," Hilb said.
The Hilb Group's main office on Stony Point Parkway has an underwriting box from Lloyd's of London, the venerable insurance market founded in London in the late 1600s.
The "box" — essentially a desk where brokers and underwriters met in the pre-computer days — serves as a reminder to Hilb and employees of just how long their industry has been around.
Hilb joined HRH in Richmond in 1987 and worked for the company for 13 years, eventually becoming a vice president.
But in 2000, he decided he wanted to go into business for himself, so he left HRH and joined a technology start-up — a business that planned to provide a novel therapy to kids with attention deficit disorder.
"It was a great company, and I learned a lot," Hilb said. But like many tech start-ups at the time, it did not work out.
"When that fell apart, I was at home moping around a bit, and my very intelligent wife, Kellie, said to me, 'You have got to get out of here and do something,' " Hilb said.
So he looked to acquire a business and ultimately bought a cutting tool supply business in Mechanicsville, then a machine tool business.
"I ran those for five or six years but, in 2008, when I was 45, I realized I did not want to be doing those businesses for the rest of my career," he said.
So Hilb decided to go back into the insurance business by founding his own agency. It wasn't until after Willis Group bought HRH, however, that Hilb and several other partners formed The Hilb Group in 2009 and started looking for investors and acquisitions.
"I think I am in a position where I can sit across the table from a seller and say I know what it is like to be in your shoes — I know what it is like to own a small business," Hilb said.
It took about a year for the company to find a private equity backer in BHMS, which supported The Hilb Group through its earliest stages and its first dozen or so investments.
The company made several acquisitions in 2012. "Everyone was trying to get a deal done before the end of the year so they could beat the increase in capital gains tax," Hilb said.
That meant a drop-off in deals industrywide in 2013. "We did two deals that year and then we just stalled out," Hilb said. "In 2014, we got back on the horse and did four deals."
In late 2014, when The Hilb Group signed a letter of intent to make its biggest acquisition to date, BHMS said it was ready to exit from its investment.
That meant Hilb had to go looking for a new private equity partner, and ABRY stepped forward.
"Partnering with Bob and The Hilb Group, we thought was a really good marriage," said Tim Nickel, a principal with ABRY. "We like to partner with teams to build businesses and create larger enterprises. We like to help them transition from adolescence to maturity, and that is what Hilb is doing."
The Hilb Group has the potential to grow significantly, said Al Sica, managing partner of the strategic and investment advisory firm Sica Fletcher, which has helped Hilb on acquisitions and its private equity investments.
"When you have a capital partner like ABRY, and a good story, and you keep everybody on your team entrepreneurial, it is pretty easy to grow and ramp up pretty quickly," he said. "Hilb has got that brand already. It has a good name and face and story."
"Bob Hilb is a terrific entrepreneur," he said. "He is self-made. He is not a silver spooner who rose on coattails."
Bob Hilb said his father, who is 88 years old and splits his time between Chicago and Florida, was the company's chairman when it started. He is not involved now in the day-to-day management of the firm but holds the unofficial title of chairman emeritus.
He was "absolutely invaluable in 2010 and 2011" when the business was getting going, his son said.
"I like to think that I was blessed with the opportunity to work with two great CEOs (at HRH), in my dad and Andy Rogal," Hilb said. "I like to think I take the best from both of them. Andy was a brilliant visionary guy. I think Andy's vision and my dad's integrity are what we are trying to do."
Copyright Richmond Times-Dispatch. Used by Permission.