Blog | 6 min read
Seven things you didn't know were made in Greater Richmond
August 4, 2022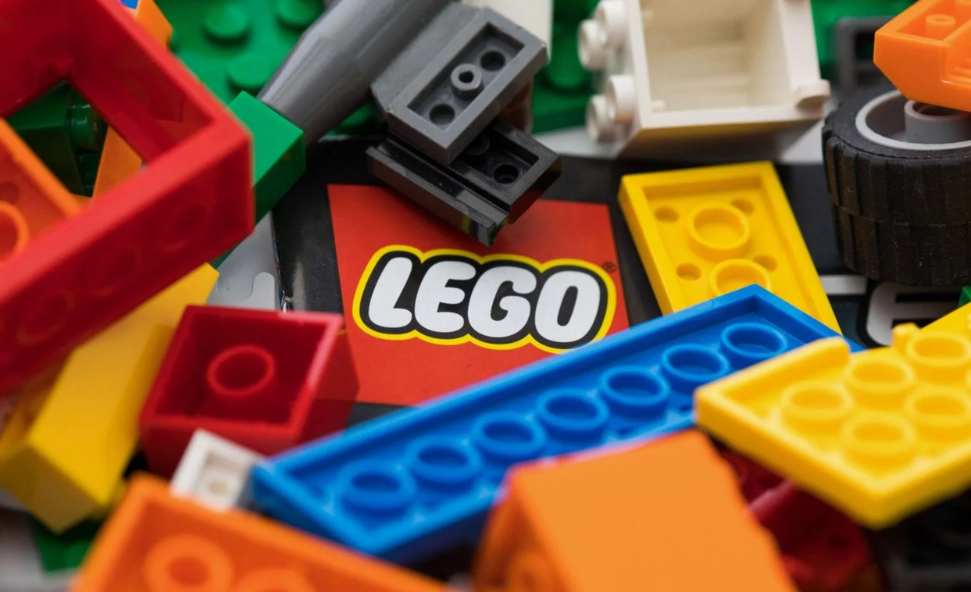 Greater Richmond has a long list of successful manufacturing companies in the local business community and with the LEGO Group's recent announcement, the list is growing. From the assembly line to the c-suite, manufacturing as well as food and beverage facilities thrive here thanks to an abundance of workforce talent.
Here are seven things made right here in Greater Richmond and the companies behind them who chose our region to do business.
1. Hummus
The nation's top-selling hummus – the tasty, chickpea-blended, Mediterranean staple that frequents veggie trays and gyros – is manufactured in Chesterfield County.
Based in White Plains, N.Y., Sabra Dipping Co. opened a manufacturing facility in Chesterfield's Ruffin Mill Industrial Park in 2010. Since then, Sabra has invested $250 million in the plant, including several expansions. Today, the company churns out 10,000 tons of hummus every month.
2. OREO cookies
While Sabra is producing 10,000 tons of hummus a month, a different food-forward manufacturing operation is producing 10,000 of its classic, chocolate sandwich cookies per minute in Greater Richmond. The cookies can be eaten whole or "twisted, licked and dunked" into milk (allegedly the correct way to enjoy the sweet treat).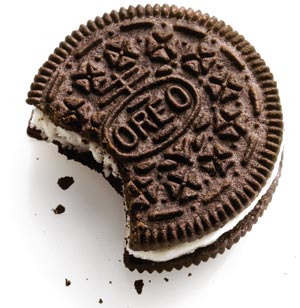 The company? Mondelez International Inc. The sweet treat? OREO cookies.
In November of last year, Mondelez International Inc. announced a $122.5 million investment in its operations in eastern Henrico County, a 68,000-square-foot expansion to house a high-speed production line mostly for its cookie-making operations and a 490,000-square-foot sales fulfillment and distribution center about 3 miles away.
In addition to OREO cookies, the factory makes popular snack foods such as Ritz and Wheat Thins crackers as well as Chips Ahoy! and Nilla Wafers cookies. The plant, which opened in 1973, employs more than 500 workers.
3. Confectionary Sprinkles
Confectionary toppings market leader Mavalerio was founded in Sao Paulo, Brazil, in 1969. For 30 years, Mavalerio exported its sweet treats into the U.S., and in 2015 to better serve their market, the company opened a $5 million manufacturing facility in Hanover County.
4. Ramen Noodles
Every broke college student's dorm room staple, Maruchan, the maker of ramen noodle packets, established its Virginia operation in Chesterfield County in 1989. As Maruchan's largest operation on the East Coast, around 420 employees manufacture the company's various ramen soup flavors and noodles.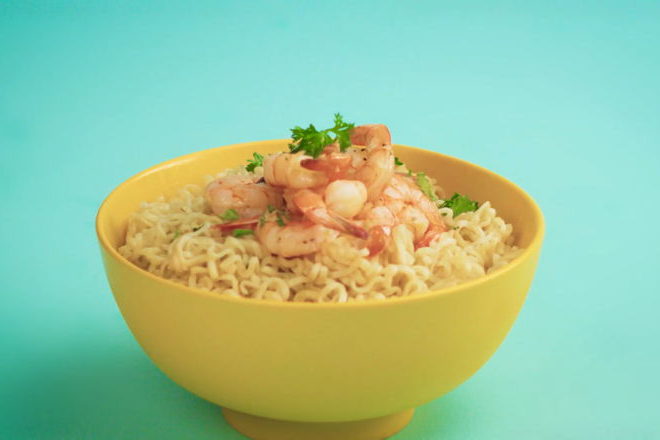 Maruchan's Chesterfield location has undergone several expansions since its establishment, including an $18 million, 50-job addition in 2009 that added several new manufacturing lines to the plant and a 2018 addition of 30,000 square feet to increase its spice manufacturing.
What started out as a homemade dessert on a restaurant menu in the City of Richmond has exploded in popularity and found its way onto the shelves of Walmart.
5. Ice Cream Sandwiches
A woman and veteran-owned company, Nightingale Ice Cream Sandwiches was founded in 2016 by Hannah Pollack and her husband Xavier Meers. Gaining almost overnight popularity, Hannah was soon filling orders for markets, restaurants and events all over town.
Shortly thereafter, the duo left the restaurant kitchen behind to fully embark on their new venture and they haven't looked back, churning out 70,000 regular-sized ice cream sandwiches per week from its manufacturing and headquarters facilities in South Richmond.
The two have since created a smaller, lower cost version of their signature sandwich, branded Chomp by Nightingale, which has been picked up by Walmart in 200 of their Northeast and mid-Atlantic stores, as well as all of Fresh Market's 160 stores.
6. Kevlar
Kevlar and Tyvek are both high-strength synthetic materials. Kevlar is found in products such as sails, spacesuits, body armor, tires and cellphones, whereas Tyvek is used in construction materials, protective apparel, medical packaging and graphics.
Both products are made by DuPont at its plant in Chesterfield County. The plant, which opened in 1929, is the manufacturing company's largest facility in the world and employs over 2,000 people. In 2020, the company announced a $75 million investment to expand and modernize the plant over several years.
7. Soon, LEGO Bricks
In June,  the LEGO Group announced it will invest over $1 billion to construct its U.S. manufacturing plant in Chesterfield County. The company will construct a new 1.7 million-square-foot precision manufacturing facility in Meadowville Technology Park which will create over 1,760 new jobs (and many, many more LEGO Bricks).
From LEGO Bricks to America's favorite cookie, Greater Richmond is full of companies who have chosen the region to manufacture their products. Manufacturing and R&D facilities thrive here with an abundance of workforce talent from the corporate suite to the assembly line. And Food & Beverage companies have found it's easy to move goods in any direction from Greater Richmond, whether shipping perishable food products to market or machinery to customers.
If your business is looking for its next manufacturing home, the Greater Richmond Partnership can help with cost comparisons, real estate and workforce needs.