News | 10 min read
Ukrop's bakery items to be sold in Kroger starting tomorrow
May 3, 2015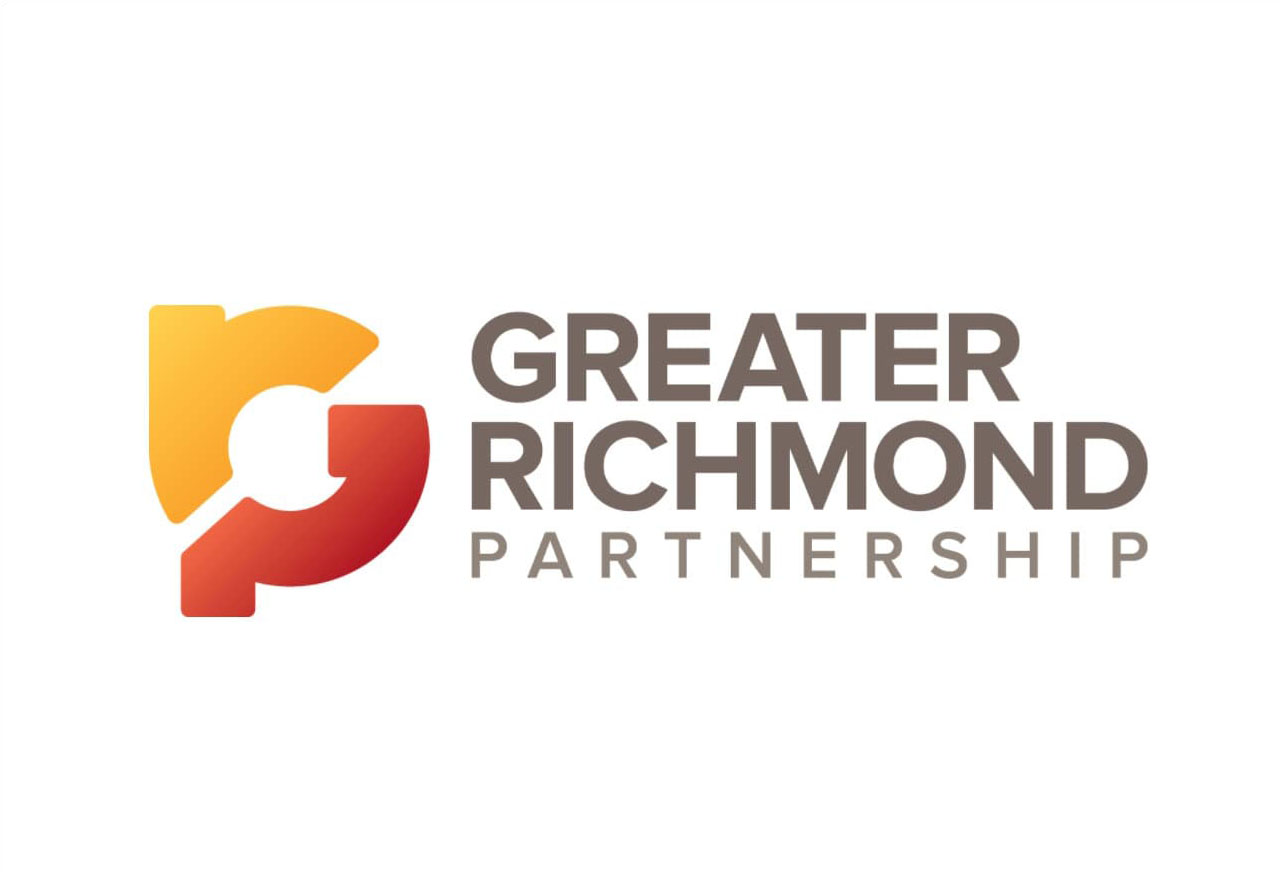 Five years ago, Ukrop's Homestyle Foods supplied its food products to about 30 grocery stores. Today, the company ships bakery and prepared foods to nearly 1,500 stores in 31 states.
On Tuesday, 22 bakery products — some Ukrop's Homestyle Foods standards and some new creations — will go on sale for the first time in 29 Kroger stores in the Richmond, Virginia Beach and Charlottesville areas.
Ukrop's Homestyle Foods' famed White House Rolls, first sold in the mid-1980s and available since 2012 at Kroger stores in other parts of the country, are on the list for local Kroger stores. Also on the list are varieties of corn bread, cakes, pies and other bakery items.The products won't feature the Ukrop's name — in the Richmond area, that's still reserved for the Martin's Food Markets grocery chain that bought the Ukrop's Super Markets stores in 2010. Martin's has 23 Richmond-area stores and one in Williamsburg.
Instead, the products in the local Kroger stores will be sold under the Good Meadow Homemades brand, another line of products from Ukrop's Homestyle Foods.
Robert S. "Bobby" Ukrop, president and CEO of the Henrico County-based company, said Ukrop's Homestyle Foods is in a growth mode.
Ukrop said elements of his company's contract with Martin's now allow Ukrop's Homestyle Foods to sell the signature White House Rolls and some other items at other stores in the Richmond area.
But some bakery items from Ukrop's Homestyle Foods — for example, the popular rainbow cookies — will remain exclusive to Martin's in the Richmond area, Ukrop said.
His company's prepared foods, including the microwave-ready Spinach Supreme side dish, won't be in local Kroger stores either. Those stores do, however, sell some prepared sandwiches.
He pointed out that Martin's remains the company's biggest single customer.
"We're thankful for our partnership with Martin's," Ukrop said. "It has enabled us to provide Ukrop's-branded products to the longtime loyal fans of our foods. We look forward to continuing to build our partnership with Martin's locally and outside of the Richmond market."
Martin's spokesman Chris Brand said, "Ukrop's Homestyle Foods is one of our great partners. We are proud to carry their ready-made meals, White House Rolls, rainbow cookies, and their popular pies and cakes."

***
Kroger offers a significant sales opportunity for Ukrop's Homestyle Foods and for any grocery industry vendor. The Ohio-based company has about 2,500 stores nationwide.
By contrast, Martin's and its sister chain, Giant, combined have 200 grocery stores in Virginia, Pennsylvania, Maryland and West Virginia. The two chains' parent company, the Dutch conglomerate Ahold NV, has about 770 U.S. supermarkets overall.
David Urban, a former executive associate dean and marketing professor at Virginia Commonwealth University who is now the dean of Middle Tennessee State University's Jones College of Business, said Kroger is adding the products for a simple reason.
Kroger officials want to carry more Ukrop's Homestyle Foods products "because they expect them to sell well," he said. "Space in the stores is too valuable for the chain to stock things that don't have a high probability of success."
He said it is "significant that Martin's still maintains some exclusivity over certain Ukrop's products, which won't be available at Kroger. But clearly, Kroger is attempting to minimize the Martin's advantage."
Anne Jenkins, spokeswoman for Kroger's Mid-Atlantic division in Roanoke, said the grocery chain and Ukrop's Homestyle Foods have "a terrific partnership … and we're excited to expand that relationship with the addition of a number of fresh and local bakery items including White House Rolls."
Jenkins said Kroger is focused on the product rollout in the Richmond, Charlottesville and Hampton Roads markets. "We expect the response to these fresh products to be very positive," she said, "and from there we'll listen to our customers to determine future opportunities."
Jeff Metzger, an industry analyst and the publisher of the Maryland-based supermarket trade publication Food World, said Ukrop's Homestyle Foods is "ready to expand, both locally and to other parts of the Mid-Atlantic.
"Bobby Ukrop is a nice guy," Metzger said, "but he's also a tenacious competitor. He has high-quality goods … and he wants to sell more stuff."
Metzger said Kroger will benefit from the new arrangement. "Ukrop's provides products that customers want."
Ukrop said his company already supplies some products under its Good Meadow Homemades brand to about 800 Kroger stores, and ships refrigerated Mrs. Marshall's brand goods, which it also owns, to more than 80 stores in the Mid-Atlantic region.
The company uses the Good Meadow Homemades brand for food and bakery items sold in markets outside the Richmond region where customers aren't familiar with the family name.
Ukrop's Homestyle Foods chose the Good Meadow name because it is the English translation of "Dobrá Niva," the name of the Slovak village from which the Ukrop family ancestors emigrated more than 100 years ago.
Ukrop pointed out that many Kroger stores make relatively small orders.
"Around Richmond," he said, "White House Rolls are something people know about. There's a demand. At most of those stores in other places, they're just another item."
***
For most of its existence, the operation that became Ukrop's Homestyle Foods had one automatic and enthusiastic customer — the Ukrop's Super Markets chain owned by the Ukrop family since it was founded in 1937.
In 1976, the Ukrop's chain bought the local Dot's Pastry company to supply its stores. The bakery operation expanded several times. Ukrop's added a full-service kitchen for non-bakery food.
In 2005, the bakery moved to 2001 Maywill St., where it operates in 89,000 square feet and employs 440 people. The company also operates a 44,000-square-foot non-bakery kitchen in Chesterfield County.
Before 2010, Ukrop said, "whenever we had a product, we just put it in the stores and marketed it."
White House Rolls, for example, were first made in 1985 for a company picnic. By 1986 the rolls were in all the Ukrop's stores — 12-roll packages stacked where customers couldn't miss them.
"We would put them in the store's bakery, in the deli, at the checkout — you could say we were overdoing it," Ukrop said.
The in-store emphasis worked. Richmond-area shoppers liked the rolls, and demand rose to a peak of 17,000 dozen per week between 2007 and 2010.
Things changed when Ukrop and his brother, James E. Ukrop, sold the grocery chain in early 2010.
Now, Bobby Ukrop said, "we have to convince a grocery chain that our products are something their customers will want."
Scott Aronson, executive vice president for Ukrop's Homestyle Foods and a son-in-law of Bobby Ukrop, said the company's vision "is to have White House Rolls in all 2,500 Kroger stores. … We want people who shop in those stores saying, 'I want that.' "
It's not always easy to interest a grocery chain in a product, Aronson said. The company has developed products that languish in the pipeline, waiting for a buyer.
For example, Ukrop's Homestyle Foods chefs have come up with a White House Rolls bread pudding.
"It's a phenomenal product," Aronson said. "We've been close to selling it a couple of times. It's frustrating — very different from when we were selling to ourselves."
***
Julie Bishop agrees with Aronson. Finding a market for new products can be frustrating.
"We used to just develop a product and it would go in the stores," said Bishop, who is Ukrop's Homestyle Foods' director of product development and quality. "If it didn't work, we'd pull it out in a few weeks or a few months."
Now, she said, product development has to be tailored to buyers. There is no longer a grocery chain to serve as a willing test market.
Bishop said she likes the challenge. Each week her team, including chefs Tom Pearce and Jim Goodman, conducts a taste-test session for potential products.
That doesn't sound like particularly tough work when, for example, the team tests cake varieties for the company's successful cake-of-the month program.
That program is one reason Ukrop's Homestyle Foods sells about 200,000 cakes a year, nearly a quarter of them special-order cakes decorated for special occasions.
The company also has had success with prepared entrees and side dishes, but "not everything is a home run," Bishop said.
For example, more than a decade ago, the team developed a salad made with quinoa, a high-protein seed.
"It didn't catch on," Bishop said. "But we may have been ahead of our time. There's new interest in quinoa, and we might work with it again."
***
One thing going for Ukrop's Homestyle Foods is the company's background as part of its own retail operation.
"If something goes wrong, we fix it," Aronson said. "We always put customer service first. Our customers know we offer great execution, a caring attitude and a sense of urgency."
Chris Kantner, vice president of production at Ukrop's Homestyle Foods and another son-in-law of Ukrop, said that if a product is supposed to be fresh, time is of the essence.
Kantner said Ukrop's Homestyle Foods has a mantra with roots that reach back to the Dot's Pastry days: "Make it today. Ship it tonight. Sell it tomorrow."
Most of the company's products are shipped no more than 600 miles, so the goals of the mantra are met. Stores farther away order foods that can be frozen and other products that don't require fresh delivery.
What lies ahead for Ukrop's Homestyle Foods? Would the company's top executives consider duplicating the Henrico facility in other parts of the country to claim a bigger national market share?
"That's not very likely," Ukrop said. He said it would probably take more than $20 million to establish a second location.
"We're not ready for that," he said.
Copyright Richmond Times-Dispatch. Used by Permission