Blog | 1 min read
The value-add of regional workforce development incentives
January 16, 2019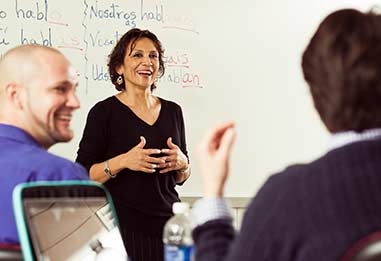 When most people consider incentives as part of an overall economic development incentive package, workforce development incentives typically aren't top of mind. However, this can actually have a significant impact on a company's bottom line, particularly when combined with other offerings from a state or region.
Here in the Richmond Region, the Capital Region Workforce Board proactively targets companies in the Advanced Manufacturing, Healthcare, Logistics, and Professional, Scientific & Technical Services — all of which happen to align with industry strengths in the region. This is no accident. The Board strategically aligns their focus and has an average of $4 million annually to assist companies with finding and training their workforce. In the fiscal year ending in June 2017, more than 28,000 job seekers received basic career services and more than 1,800 job seekers received individualized counseling and training assistance.
Employment and training programs in these and other areas are administered by 20 regional organizations that, together, form the Capital Region Workforce Network. Most network partners are state or local government groups, but others include community-based groups, non-profits, and economic development organizations like the Greater Richmond Partnership.