News | 2 min read
VCU, CodeRVA chosen for state's first lab school
July 31, 2023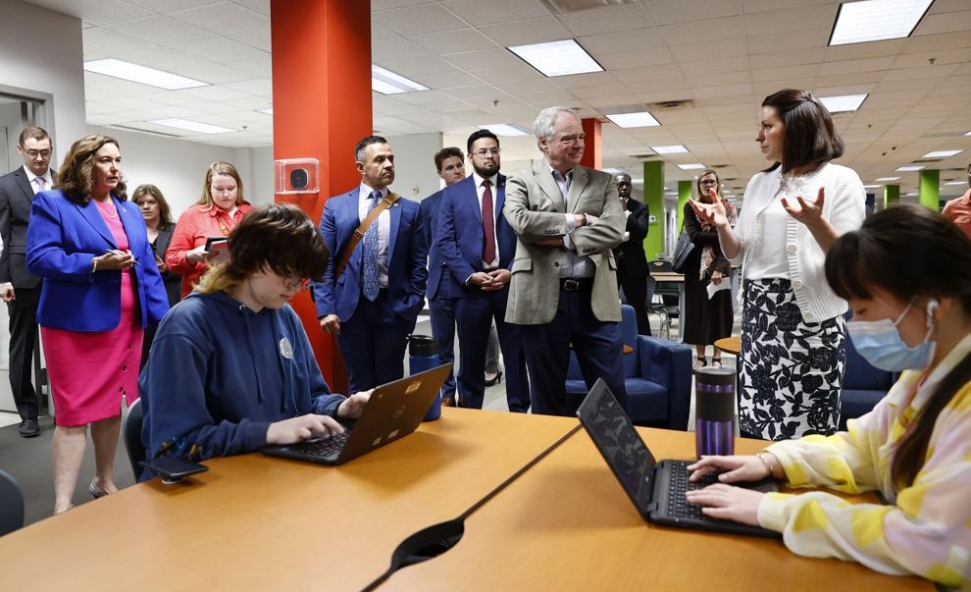 The state approved its first lab school Thursday, a collaboration between Virginia Commonwealth University and CodeRVA Regional High School in which future teachers will train, and students will take a computer science-based curriculum.
Virginia's Board of Education unanimously approved the school's application, and Gov. Glenn Youngkin heralded the development as a new option for parents.
"Lab schools are a critical part of restoring excellence in the Commonwealth's education system," Youngkin said in a statement. "During the first month of my administration, we launched a partnership between colleges and universities to establish K-12 lab schools across the Commonwealth and I'm pleased we're delivering on that promise today. This is the first step in giving parents new options for their kids to learn in innovative and creative ways and break the status quo of a one-size-fits-all education."
Lab schools are collaborations between universities, school divisions and sometimes businesses. They provide nonreligious education to K-12 students, are open to the public and do not charge tuition. They can set their own budgets and curricula and, although they receive public funding, they are expected to be financially self-sufficient.
The state designated $100 million for lab school startup grants, and approved lab schools can earn up to $1 million to pay for one-time costs.
The planned school will be called the VCU x CodeRVA Lab School, and it will combine VCU's teacher residency program with the public magnet school in Scott's Addition.
Read the full story here.