News | 2 min read
VCU's Virginia Microelectronics Center joins new statewide network for semiconductor innovation
September 22, 2023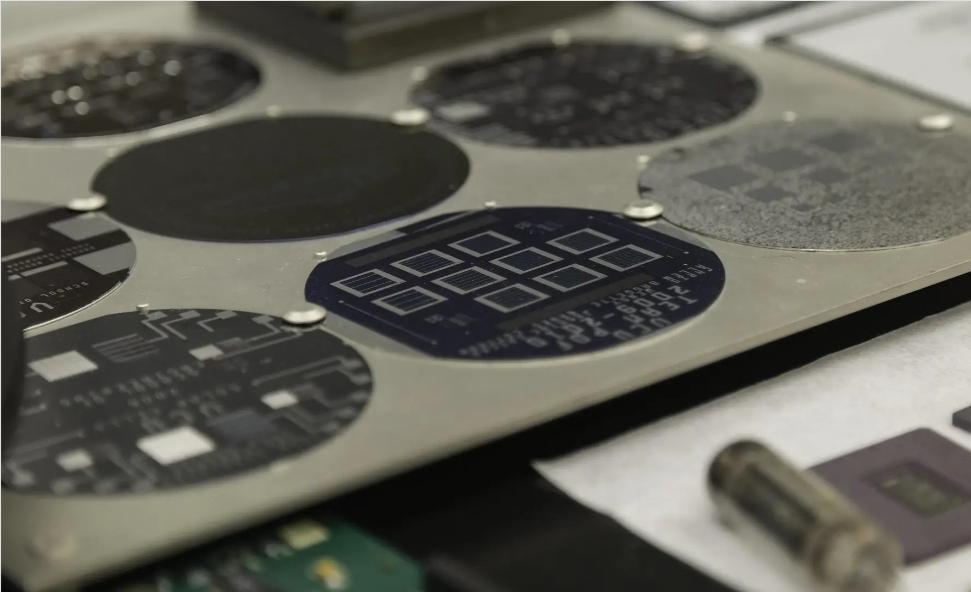 At the C. Kenneth and Dianne Harris Wright Virginia Microelectronics Center, starting small is the key to making a big impact. Located in Virginia Commonwealth University's College of Engineering, the VMC is dedicated to developing novel materials and electronic devices on the micro- and nanoscale to tackle some of the biggest technological issues facing society today. 
Now, the center is helping strengthen the future of the semiconductor industry in the state by joining VAST – the Virginia Alliance for Semiconductor Technology.
Announced in April by Gov. Glenn Youngkin, VAST is a collaboration among academic institutions, government agencies and industry partners to expand access to resources and promote training programs for semiconductor research and fabrication. The $3.3 million initiative is funded by GO Virginia, a bipartisan, business-led economic development program.
The VAST initiative, led by Virginia Tech, will also involve the University of Virginia, George Mason University, Norfolk State University and Northern Virginia Community College. A memorandum of understanding among the institutions was signed during the CHIPS for Virginia Summit in July. 
"This is an incredible opportunity for our academic institutions to come together to serve as a catalyst for faculty, students and entrepreneurs to advance in this field. It's a great example of what we can accomplish when science is done as a collective," said P. Srirama Rao, Ph.D., vice president for research and innovation at VCU. "The VMC is one of the oldest clean room facilities for semiconductor and microelectronics development in Virginia. Our strong research and education programs, as well as our connections with government and industry partners, put us in a position to be a robust collaborator in addressing the needs of the commonwealth and the country. I feel very inspired when I see what is possible."
Read the full story here.