News | 9 min read
Virginia companies seek to break into untapped Chinese markets
August 15, 2013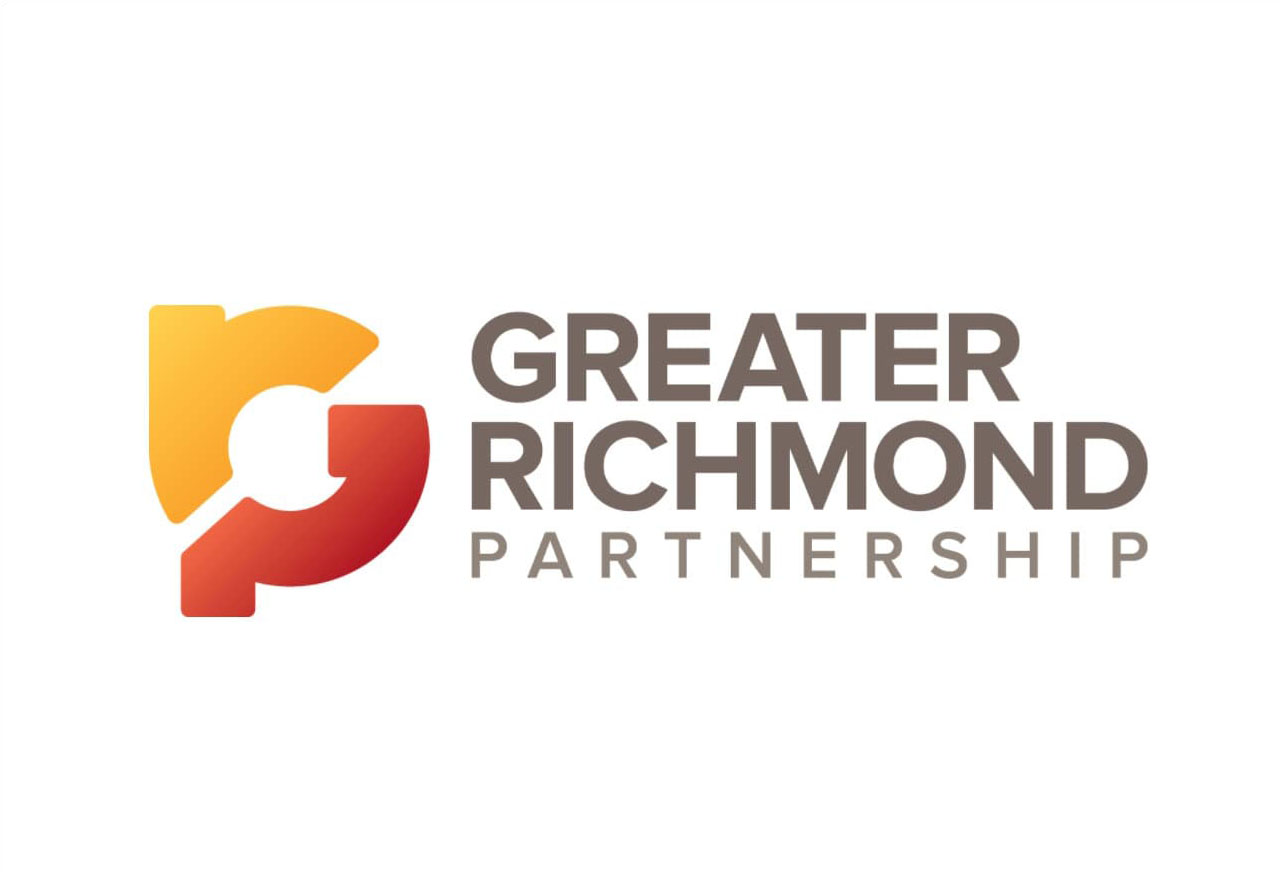 Michael Ross gives a simple answer when asked why his company, Euclid Systems Corp., decided to expand its sales into China, a market with promise and peril.
"It's the old Willie Sutton deal," Ross said, quoting the infamous robber who reportedly responded, when asked why he robbed banks, "because that's where the money is."
"We have the same theory about China," said Ross, president and chief operating officer of the Herndon-based company that sells orthokeratology lenses.
The company's eye lenses are designed to correct nearsighted vision when worn at night, and prevent the progression of nearsightedness in young people.
Euclid, which sells its lenses in the United States and overseas, decided to enter China in 1998 because myopia is a major problem there, and the market for lenses was largely untapped by reliable producers.
Now, "we sell 40 percent of our product in China, and that is growing," Ross said, adding that sales have grown more than 35 percent per year in recent years in China. The company ships its lenses by air freight from its plant in Northern Virginia to China.
Lenses are just one of the products from Virginia companies that have found a growing market in China, the world's second-largest economy, but one that is still considered developing.
International trade supports an estimated 1.1 million jobs in Virginia, and generated about $17.2 billion in goods exports in 2012, according to a report released last week by the Business Roundtable.
Virginia's trade-related employment grew four times faster than total employment from 2004 to 2011, according to the report, and 86 percent of Virginia exporters are small- and medium-sized companies with fewer than 500 workers.
China was Virginia's second-largest export market in 2012 behind Canada, with about $2.04 billion worth of goods exported for the year, a 16.2 percent increase from 2011, according to the Virginia Economic Development Partnership, a state agency that helps develop international markets for Virginia products.
The $2.04 billion in exports last year compares with about $1.1 billion in exports to China in 2007. Exports to China have grown every year since then, with the lowest growth rate at 1.4 percent in 2009.
"China is very, very important to Virginia from an economic standpoint," said Roy Dahlquist, the Virginia Economic Development Partnership's managing director for Asia.
"If you look at China today, there is undoubtedly a rapidly growing class of people with more and more disposable income, and they use that income to buy U.S. and Virginia-made products," Dahlquist said.
The China market is difficult to enter, and fraught with risks, including intellectual property theft and corrupt business practices such as bribery.
"The rule of law is not consistent and not dependable in China," cautioned Bonnie Girard, president of China Channel Limited, a consulting firm in Petersburg that works with companies to develop markets in China.
Girard, who lived and worked in China for 14 years, describes herself as "by temperament and philosophy, tough on China," though she says the market does represent great opportunities for U.S. businesses that are careful to protect themselves there.
In China, "do not transfer your technology," she said. "Remember that your customer today is your competitor tomorrow if you let him be. Nowhere is that more true than in China."
Van Wood, a professor of international business at Virginia Commonwealth University, stresses that engagement with China is the right route to producing positive change there.
"We know the risks of being in China, but we also know the risks of not being in China," he said.
China is in a transitional period, said Chris Singleton, managing director at Kanawha Capital Management LLC, an investment management and advisory firm in Henrico County.
"They have grown rapidly over the last few decades, and I think they have reached the point where they have to change the nature of their growth to keep moving forward," he said. "They have relied heavily on capital investment and real estate to fuel their growth. It looks like they have overinvested, and they really need to shift from a reliance on capital investment to more consumption, which is easier said than done."
Much of the news lately about Virginia's exports to China has centered on two major agricultural products: pork and soybeans.
That's because of several well-publicized deals to sell tens of millions of bushels of soybeans to China, as well as the proposed acquisition of pork products maker Smithfield Foods Inc. by a China-based company.
State officials in Virginia also have touted a deal under which Salisbury, Md.-based agricultural product company Perdue Agribusiness is shipping millions of bushels of soybeans from Virginia ports to China's Dandong Port Group Co.
The soybean deal, first announced in 2011 and expanded in 2012 and 2013, has contributed to double-digit annual increases in farm-product exports from Virginia. It also helped push China to the top spot as an agricultural export destination in 2012, with exports to China from Virginia valued at $638 million.
Some trade barriers remain in place on agricultural products, such as China's ban on poultry from Virginia. The ban was put in place in 2007 after a low pathogenic avian influenza was reported in a Virginia poultry house. It blocked exports estimated at $10 million to $15 million a year.
State and federal officials have been working to get that ban lifted, said Todd Haymore, Virginia's secretary of agriculture and forestry.
In 2012, U.S. and state officials were able to get China to temporarily lift a ban on imports of hardwood and softwood logs from Virginia. The ban had been in place since April 2011 when the Chinese government said it found pests in logs from Virginia and South Carolina.
The ban was lifted under a pilot program that remains in place and has worked well, Haymore said.
Other products and services that some Virginia companies are selling in China include wines, high-end mattresses, lumber and education.
China was Virginia's largest international market for education in 2010, the latest year for which data were available, with about $407 million worth of educational services provided.
Henrico-based Rainbow Station, for instance, opened a preschool in Shenzhen, China, in January and plans to open 110 schools in China in the next five years, working with a Chinese partner. Rainbow Station provides preschool education, after-school recreation and care for mildly ill children.
Larger companies in the Richmond area with a presence in China include MeadWestvaco Corp., which had sales of $311 million in China in 2012. That includes paperboard exported from the U.S. to China primarily for aseptic and tobacco packaging, and packaging and specialty chemicals products that the company manufactures or assembles in China.
AMF Bakery Systems, a Richmond-based maker of equipment used in bread and baked foods factories around the world, has had a presence in China since 2006.
"We stepped back and realized that China was going to be the dominant economic story on the planet for the next 25 years, and that if we were to participate, we needed to be fully present," said Ken Newsome, the company's president.
Barboursville Vineyards near Charlottesville is shipping about 8,000 bottles of its high-end wines, mostly reds, to China this year.
"In my experience, (Chinese wine buyers) want something that is of quality and something they can claim is a unique product that they have access to," said Luca Paschina, general manager and winemaker at Barboursville Vineyards. "It is a status symbol."
The market is growing for luxury products that can be promoted as American-made in China, said Girard of China Channel Limited.
"There is a very large and growing class of well-to-do Chinese who are driving the luxury market," she said. "If something is made in America, and can be branded as made in America, that puts a premium on it."
While U.S. firms are looking for ways to get into the China market, Chinese firms are now taking more interest in investing in the United States.
Foreign direct investment from China in Virginia amounted to nearly $47 million in 2013, out of a total of about $388 million of foreign direct investment in the state, according to data provided by the Virginia Economic Development Partnership.
So far in 2013, investment from China has totaled about $10 million out of total foreign direct investment in Virginia of about $314 million.
Of the more than 150 firms in the Richmond region with foreign-based parent companies, seven are subsidiaries or divisions of China-based companies, according to the Greater Richmond Partnership, a regional economic development group.
Those include businesses such as auto parts supplier Uquality Auto Parts Corp. and food distributor NYW Trading LLC.
Other China-owned firms in Virginia include China Telecom, a telecommunications provider with its U.S. headquarters in Herndon, and paper manufacturer Mercury Paper, which has a Shenandoah County plant. The biggest acquisition of a U.S. firm by a Chinese company, however, would be Hong Kong-based meat processor Shuanghui International Holdings Ltd.'s proposed $7 billion acquisition of Smithfield-based Smithfield Foods.
Smithfield executives have said the deal will help advance the company's sales of U.S.-made foods in China and would have no impact on the U.S. food supply, nor would it affect the company's employees or contracts with farmers.
Economists say the Smithfield Foods deal isn't likely to be the last time a Chinese company makes a major proposal for a U.S. firm.
"One thing I do know from Chinese investors, firm managers and others that are looking to make acquisitions here in the U.S. and in Europe is that they are looking for assets," said Girard from China Channel Limited.
"They are tired of bonds, and they are looking for assets to buy," she said. "They are looking for assets that they can use to strategically improve their domestic production and appeal to their domestic market."
With its geographic location, its port and its low cost of business, Virginia is well-positioned to see more investments from China, said James Meath, chairman of the Richmond law firm of Williams Mullen.
Meath, who frequently travels to China on business, said he expects to see China-based companies seek out more acquisitions in "core" industries, such as pulp and paper and metals, as well as in the real estate and the hospitality industries.
While many Chinese industries are still government-controlled, "there are also many mid-sized corporations that are very entrepreneurial, and understand they need to get into our market because of our consumers here. We are still the largest consumer market in the world."
Copyright Richmond Times-Dispatch. Used by permission.