Blog | 2 min read
Virginia named one of WalletHub's 2019 "Most Innovative States"
March 22, 2019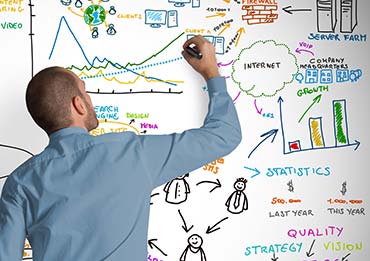 Virginia was recently named one of the top 10 "Most Innovative States" by WalletHub, in addition to several other accolades. The online financial service also ranked Virginia first in projected STEM-job demand by 2020, second in the highest share of technology companies, third in the fastest average internet speed and fifth in the highest share of STEM professionals.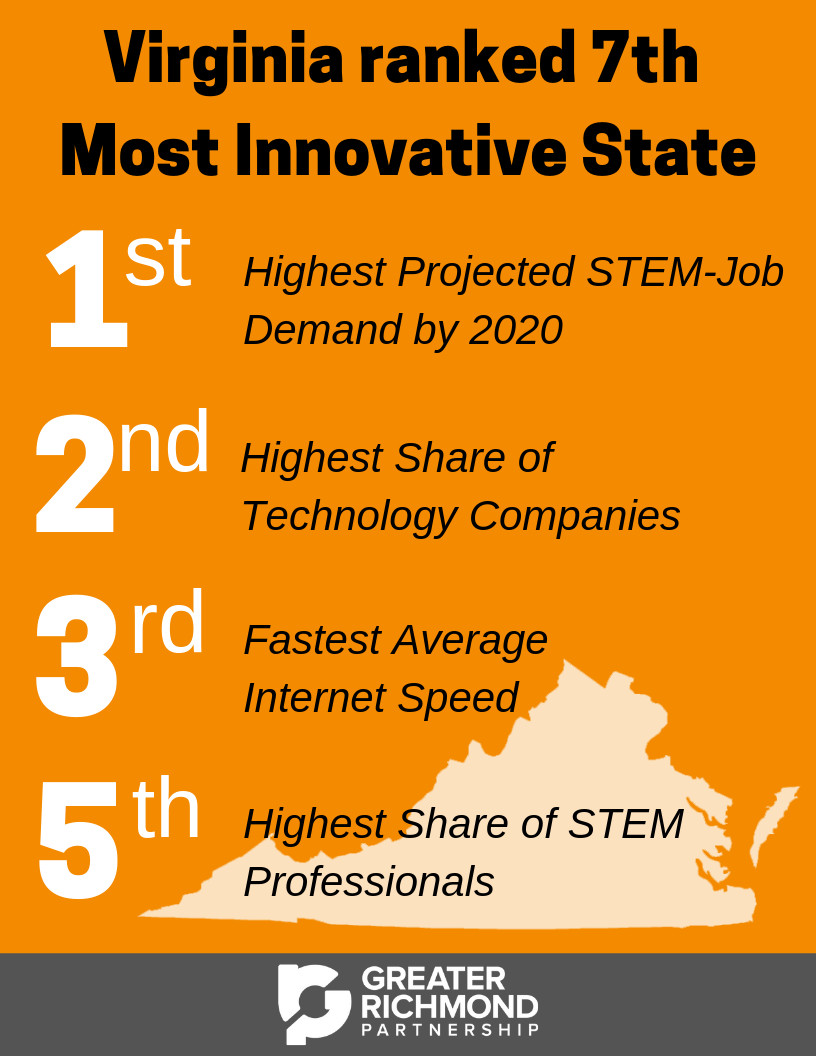 The state of Virginia's overall innovation index score is 61.87, putting it seventh on the list before the index scores drop to the 50s with Utah and Delaware, ranked eighth and ninth, respectively.

Virginia was also ranked third for human capital. The state has the second highest concentration of tech workers per capita in the United States and over 44,000 employees in the professional, scientific and technical services industries.
Greater Richmond alone holds almost 9,500 enrolled students in IT programs. With nearly 30 colleges and universities, and high schools such as CodeRVA, focused on preparing students at early ages for careers in computer science and coding, the region produces a large and educated workforce.
Greater Richmond is ultimately no stranger to innovation. The region is home to over 2,400 information technology firms, including GE, Allianz Global Assistance, Facebook, Ippon Technologies and Mobelux.