News | 2 min read
Virginia Union plans $100 million innovation center, campus expansion
September 27, 2022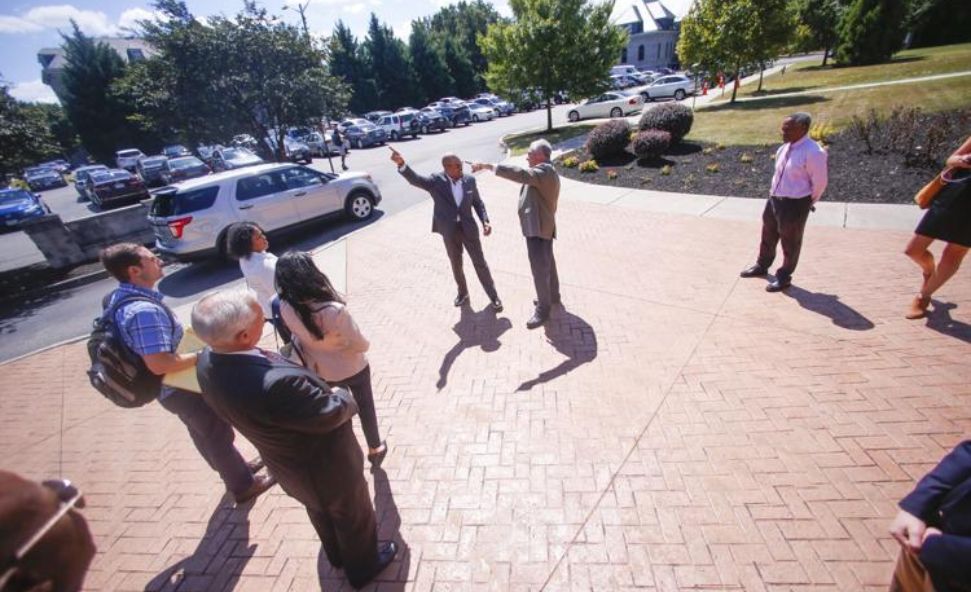 Virginia Union University plans to build a $100 million innovation center and eventually double the number of students and staff at the university, the school's president said Friday.
The innovation center will focus on transportation, cybersecurity and educational technology, and the university plans to expand along Admiral Street on the campus's southern border.
Hakim Lucas, the university's president and CEO, hopes to open the innovation center in 2025. He called VUU's vision a "full-scale educational corporation."
VUU hopes to gather more funding toward its growth. Rep. Donald McEachin, D-4th, has requested a $2 million federal earmark toward cybersecurity at VUU. Sen. Tim Kaine, D-Va., visited the private school's campus Friday and said he is hopeful the funding request is fulfilled. Earlier this year, the Virginia General Assembly allocated another $2 million to the innovation center.
As Richmond grew and different universities tackled different projects — Virginia Commonwealth University and Virginia State University are involved in the area's manufacturing of pharmaceuticals — VUU looked to find its niche. University leaders decided they wanted VUU to use technology and innovation to help people living below the poverty line to access innovation, be included in plans for development and to eventually build their own generational wealth.
For example, Lucas said, bike lanes have been added on Brook Road adjacent to campus. But bike lanes don't help people who can't afford a bicycle.
The city has added a rapid transit bus line, but the bus line sticks largely to Broad Street and doesn't help North Side residents. Those are the types of transportation problems the innovation center hopes to address.
The innovation center also will focus on cybersecurity, resiliency and forensics and the types of technology used in education and the ways technology is implemented.
Read the full story here.