News | 10 min read
80amps seeks to ignite growth
February 10, 2014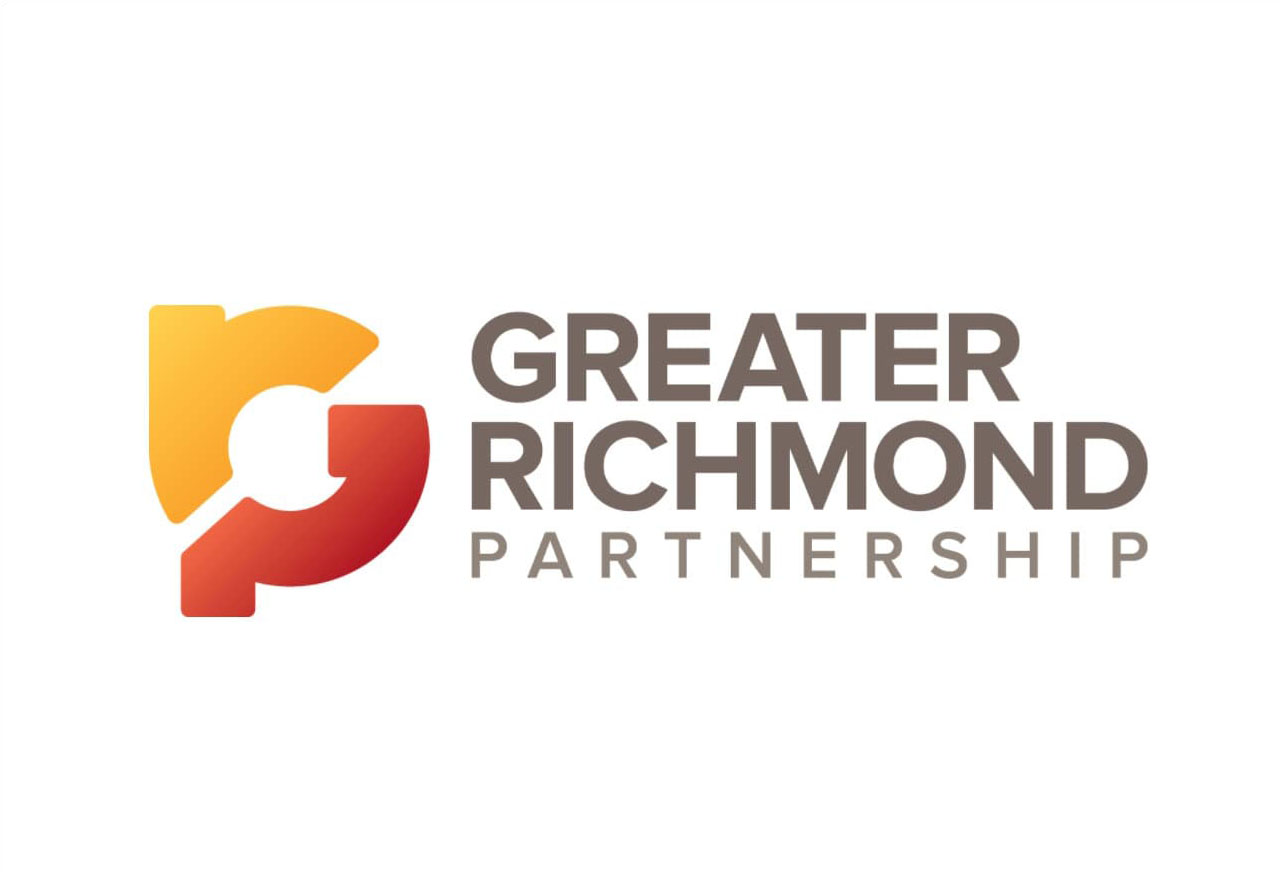 At business incubator 80amps, a high-end purse creator, a company that has come up with an organic, low-calorie soft drink line and a business that produces jingles for commercials all sit side by side.
The companies' desks, at least, are side-by-side.
The business owners are just as likely to be scattered on couches or gathered around a beer keg in the kitchen.
They are among the nine businesses at the fast-growing business incubator, which moved in December to the Manchester area in South Richmond from Carytown.
80amps occupies the second floor of the Aragon Coffee Building, a red brick warehouse on West Seventh Street. The James River and downtown skyline are visible from the roof, while the building's western windows look out over Legend Brewing Co.
Business incubators are programs designed to help entrepreneurs launch companies.
Some, like 80amps, provide office space to the startups along with support services and advice. Many also offer small amounts of funding for a company in return for a piece of ownership in the company.
80amps is one of three incubators in the region. Another is Lighthouse Labs, which graduated its first class of companies in the fall and will reopen for applications again this spring. The Dominion Resources Innovation Center in Ashland coaches and supports businesses in the energy and technology sectors.
80amps invests in each business, taking a share of that company's equity in return for a mix of cash and professional services. The cash portion of the investments is generally a convertible debt.
That means 80amps receives regular debt payments from those businesses. The debt can later be converted to shares in the company if it raises subsequent rounds of investment capital or reaches a certain valuation.
The size of each investment and the structure of each deal vary according to the needs of each company, 80amps officials say. Some businesses require more cash, while others need specific help with marketing or product development.
Most entrepreneurs say they are willing to give up a bit of ownership to get help with their startups.
Charles Valentine, Carrington Williams and Matt Knight sought out 80amps in June — six months after creating Lumiary, a computer application that gathers data from a variety of online platforms to allow small businesses to track online sales, inventory and social media activity.
The business partners were seeking experts in marketing and design.
"The (80amps partners) have that creative and design expertise more than other incubators we looked at," Valentine said. "We liked the people here, and they got what we are doing."
**********
80amps exists side by side with Boost Partners, a marketing and strategic development agency founded by Eric Martin in July 2011.
Boost works with Fortune 500 companies, such as Coca-Cola and Verizon, to help them develop products, launch marketing strategies or make operational changes.
After years of working with big businesses, both at Boost and in other roles, Martin said he became convinced that startups would benefit from the same focus on creative insights and better execution of business strategies.
"Innovation is about the application of your insights, not just having an idea," Martin said. "People forget that you have to build something physical or develop a service."
Martin also is co-founder of the Galant Center for Entrepreneurship at the University of Virginia's McIntire School of Commerce, where he is still on the faculty. His previous roles include nearly seven years at Gemini Consulting, a national consulting company where he led the communications and technology practice.
In March, 80amps received a major investment from The Martin Agency. Eric Martin, who is not connected to The Martin Agency except through the partnership, said the ad agency was looking for a way to develop employees' ideas that didn't fit neatly into the agency's work for advertising clients.
"This draws people here and gives them another creative outlook," Martin said.
**********
Boost and 80amps share several staff members.
One is Hilton Graham, a director who oversees communications, development and account management for 80amps and Boost. Graham closed his public affairs and lobbying business in May to join Boost and 80amps.
"I'd spent almost 15 years running public affairs campaigns," he said. "Running a campaign and starting a business are amazingly similar. Both are about getting an audience to buy into your concept."
Graham said 80amps is different from many business accelerators and incubators because it doesn't have a specific timeline for businesses that join. There's also no requirement that the companies leave within a certain time period.
"We help them with executing their business plan and work with the companies day in and day out until they are successful," Graham said.
Another 80amps partner is Charles Merritt, who was recently named to Forbes magazine's 30 under 30 list of the most influential marketing professionals younger than 30.
Before becoming a partner at 80amps, he ran marketing campaigns for Kayak, an online travel website, and Jetsetter.com, another travel site. Merritt also is a graduate of the VCU Brandcenter.
"I came back to Virginia after leaving Jetsetter and hiked 700 miles of the Appalachian Trail," Merritt said. "I got off the trail when I got into the Brandcenter, and that's when I met Eric."
Merritt, a native of Richmond, said he had planned to leave the area again after graduating from the Brandcenter.
"But this was work I really wanted to do."
**********
Business incubators have grown in size, complexity and numbers during the past 30 years.
The National Business Incubation Association estimates there were 12 incubators across the country in 1980. That number grew to 900 by 2001 and 1,250 by 2012.
Those incubators supported more than 49,000 startup companies during 2011, the last year for which comprehensive data are available, the association said.
The group also reports that seed or ventures accelerators — incubators, like 80amps, that make investments in the companies they support — have been a fast-growing type of incubator.
Although these types of incubators have been growing, the most-common type of incubator is one supported by a college or university.
**********
Denton Freeman, who has a doctoral degree in immunotoxicology, joined 80amps and Boost Partners to advise clients working in the biotech sector.
But she's also owner of one of those member businesses as she works to resurrect Poesis, the high-end handbag company she ran for several years before closing her retail store and wholesale operations in 2007.
She decided to restart the company because customers who saw her around town kept saying they wished they could still buy one of her purses.
"This time we're focusing on a customized product, which women want, and just doing online retail instead of bricks and mortar," Freeman said.
That wasn't her original plan when she first went to work at Boost and 80amps. But she said Martin encouraged her to consider reviving the business after she told him about encounters with customers.
Freeman has struck a deal with a Brooklyn, N.Y.-based manufacturer and is now looking for a CEO or partner to run the business so that she can continue to focus on her 80amps and Boost work.
Poesis had a store in Carytown, and its purses were sold by 200 stores across the country.
One handbag was carried by the Phoebe character on the NBC series "Friends." Sarah Jessica Parker from "Sex in the City" also carried Poesis purses.
The first 80amps office was in Carytown, but as the incubator added companies, it quickly outgrew that space, which opened in March 2013.
The incubator's founders came up with the name because it refers to the amount of current in most "starter engines," which are electric or hydraulic motors used to activate an internal combustion engine.
The new location is an open space with brick walls, large windows, and original wooden floors and ceilings. When 80amps moved in, it added a kitchen and conference room.
Graham said the space is perfect for startups, which have a small number of employees who often need to gather around one or two desks to troubleshoot a problem. But it also has proved beneficial for Boost's corporate clients.
"Sometimes we have clients that need to get out of their normal environment when faced with a challenge," Graham said. "So they move in with us for a period of time."
**********
80amps is very cautious when it considers an investment in a company, Merritt said.
The incubator wants to focus on companies where the skill sets of 80amps' partners can make a difference, he said.
"We look for things where advertising and marketing are advantages," Merritt said. "So consumer goods and technology businesses are a natural fit," he said. "And we look for teams you believe in, just like any investor does."
Another 80amps member is Coffitivity, a website that lets people pipe the noise and bustle of a coffee shop into their headphones, via a computer or mobile application.
Coffitivity co-founders Ace Callwood and Justin Kauszler were interns at Boost Partners after they graduated from Virginia Commonwealth University in 2012.
The website has won recognition from several national technology publications since Coffitivity launched it in March 2013.
It became so popular, in fact, that the nascent website's servers crashed. The founders quickly realized they might have a business on their hands, and they also knew they needed some advice and coaching.
"80amps was the first place we turned to when Coffitivity blew up," Callwood said. "Eric (Martin) had already taken us under his wing."
Callwood also works as the coordinator for entrepreneurship at the VCU School of Business. He regularly brings students from his program to the incubator, allowing them to meet business owners and work on their own business ideas under the tutelage of experts.
Martin said the mix of people around 80amps each day — students, entrepreneurs and corporate clients — is critical to a company's development.
"You want a space for collisions between people that are unexpected. That's good for innovation," he said. "And we have space to get away, do your work and immerse yourself in your company."
The companies at 80amps
Business incubator 80amps is working with nine companies. The identities of two companies have not been disclosed. Here are the others:
Adrenaline Junkie: Designers of an apparel brand for sports enthusiasts.
Coffitivity: Developed an online program and mobile app that allow users to stream the noise of a coffee shop and mix it with their music.
Euphörix: Creators of an herbal drink billed as a "mood elevator."
Lumiary: A technology startup creating an online platform to allow small businesses to track online sales, inventory and social media activity.
Poesis: High-end purse creator.
Veri: Creators of an organic, low-calorie soft drink line that is already sold in Europe.
Vinyl Mint: An online marketplace where businesses can hire musicians and sound designers to create sounds, jingles and voiceovers.
Copyright Richmond Times-Dispatch. Used by permission.