News | 9 min read
Chia Bars maker seeing rapid growth
August 3, 2015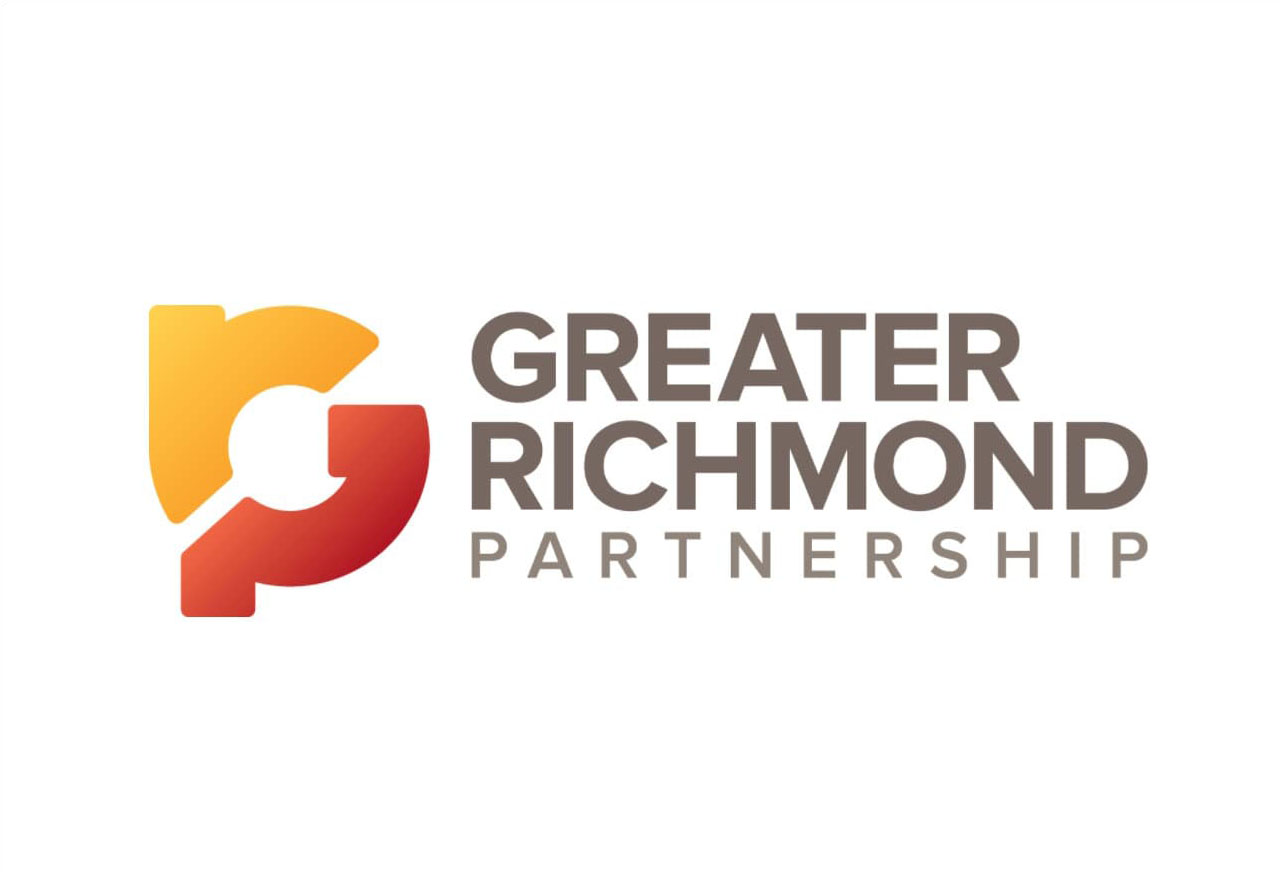 Energy bar-maker Health Warrior has sprouted up nationwide thanks to a tiny seed called chia.
The Richmond-based company launched its only product, the Chia Bar, nationally through Whole Foods about three years ago when Health Warrior had two employees.
Now, with several offices on the East and West coasts and a manufacturer in the Midwest, Chia Bars can be found in more than 10,000 stores across the U.S., including Martin's Food Markets, Target, Safeway, Stop & Shop, Kroger, Sprouts and several smaller health food retailers. Amazon has them in stock as well.
Despite the widespread and rapid growth, CEO Shane Emmett, 37, said, "Focus is the name of the game."
Emmett wants the fast-growing company to focus on selling more Chia Bars and establishing relationships with retailers before releasing new products.
Health Warrior sells 12 100-calorie nutrition bars made with a blend of chia seeds, quinoa and oats.
It has regular bars with flavors such as apple cinnamon, coconut and dark chocolate cherry. In March, four protein bars joined the product line, with higher protein and calories — honey almond, lemon goldenberry, peanut butter cacao and dark chocolate sea salt.
Customers also can buy bags of chia seeds from Health Warrior online.
Out of 685 new snack bars in 2013, Health Warrior's coconut-flavored bar was the best-selling, according to SPINS, a natural foods analytic and data research company.
Chia Bar sales grew 1,450 percent between 2012 and 2014, Health Warrior executives said.
The bars retail for about $2. Customers can buy 12-packs directly from the Health Warrior website — $24 for regular bars and $25 for protein bars. The company also sells 1-pound bags of chia seeds for $13.
The chia seed is a trending "super-food" grown mostly in South America. Chia seeds look and taste like small sesame seeds, but have strong nutritional value. One Chia Bar has 1,000 milligrams of Omega-3, the equivalent of 10 pounds of salmon, and only 5 grams of sugar.
Health Warrior is taking advantage of a rise in nutrition bar sales paired with significant growth in demand for organic food — a $36 billion industry in 2014, according to the Organic Trade Association.
"I don't think chia is going to fade out. I think the industry will become more sophisticated and consolidated," said Zack Pennington, CEO of Kentucky-based US Chia, which grows equine chia and is one of the few chia producers in the U.S. "I think it's important for there to be products that people can incorporate into their daily lives. I think that's a good group (Health Warrior) to do it."
Emmett and co-founders Dan Gluck and Nick Morris started selling chia seeds in 2011 in New York City after reading "Born to Run," a book about the Tarahumara Indian tribe in Mexico.
The tribe is known for its super-athletes, who were able to run 100 miles in a day. Chia was their main crop.
Emmett, Gluck, a former Colgate University athlete, and Morris, a former University of Pennsylvania athlete, ordered chia seeds online that came in crudely marked Ziploc bags. They began selling the seeds to small markets and at events such as 5Ks and marathons before deciding a snack bar would be more popular.
With backgrounds in law and finance — and not snack-making — the trio sought help from Kelly Flatley, co-founder of Bear Naked Granola. Flatley started Bear Naked in 2002 with a homemade granola recipe and sold the company to Kellogg in 2007 for $60 million.
To come up with a chia product, the entrepreneurs approached three food developers before making a prototype with low enough sugar content.
Gluck and Morris helped Emmett launch the business, but kept their full-time jobs in New York. They remain heavily involved in Health Warrior, Emmett said.
Emmett, who had worked for former Gov. Tim Kaine in Richmond, decided to locate Health Warrior's offices here. The city, he said, is perfect for a food startup "due to location, quality of life and a dynamic and supportive community."
Ellwood Thompson's Local Market was one of the first Richmond retailers to sell Chia Bars.
Owner Richard T. Hood said Chia Bars were an easy sell for his store to carry because they came from a locally owned company and were healthy.
"It's really satisfying — there's a lot of passion with people like Shane. They're creating something, and we're especially interested in products that promote health."
Hood said Health Warrior's frequent sampling events align well with Ellwood Thompson's mission of engaging customers with good products.
Health Warrior's products got a big jolt in sales in January 2012 after the Wall Street Journal published an article about NFL players eating Chia seeds. In one hour, Emmett said, $90,000 worth of products sold on Amazon.com, putting them out of stock for two months.
The company burst onto the national scene a couple of months later when Emmett signed an agreement with Whole Foods. Hoping for a trial period in a few select Whole Foods stores, he was surprised to hear Whole Foods' offer was to launch Chia Bars in all of its stores. He agreed.
At the time, Health Warrior's staff consisted of Emmett and his brother, Casey, who worked part time in New York. Emmett said the call from Whole Foods was the moment he realized Health Warrior needed to expand — and fast.
Austin Harris, 33, joined the company in September 2012 as its chief financial officer. He had worked at BB&T Capital Markets in Richmond before switching full time to Health Warrior.
Harris started just as distributors were ready to put Chia Bars on Whole Foods shelves.
In the past year, the company doubled its number of full-time employees. Now 75 full- and part-time workers are "part of the tribe," as Emmett calls them, at its corporate offices in Scott's Addition in Richmond and in other offices in New York, Boston, Denver, Seattle, San Francisco and Los Angeles.
The bars are made in the Midwest — the company declined to say exactly where — using a chia supplier in Santiago, Chile.
Health Warrior prides itself on a commitment to holistic physical health — a mission that caught the attention of New Richmond Ventures, a local venture capital group that has guided the company through one of three major investment raises.
"These folks are absolutely passionate about the mission. If you can have a team that's focused on the mission, they're going to be successful," said Theodore L. Chandler Jr., a New Richmond Ventures co-founder and Health Warrior board member.
Health Warrior raised $2.4 million in a first round of funding.
New Richmond Ventures guided the company through a Series B round last year that, including some bridge investments, raised more than $5 million. Investments during that round came from several NFL athletes, including Houston Texans' running back Arian Foster, and from Mark Teixeira of the New York Yankees, Harris said.
Series C investing raised about $12 million this year, including a partnership with San Francisco-based investment firm VMG Partners, Chandler said. Health Warrior officials confirmed the partnership but did not confirm the dollar amount.
Emmett was a lawyer before founding Health Warrior, but said he felt compelled to leave the legal profession to help remedy nationwide obesity and diabetes problems.
"There are a lot of problems but you have to do something about it — get in the arena. (Health Warrior employees) want to shake things up here, do something more than coast through 9 to 5," he said.
People do not sit down to eat three meals every day, and more people are eating packaged foods — often with more preservatives and sugar than actual whole food. Health Warrior prides itself on chia seeds being the first ingredient listed under nutrition facts on the package's labeling, meaning that ingredient weighs the most.
But chia is one of many future ingredients of Health Warrior products. Emmett said his future vision includes a wide arsenal of nutrient-rich, convenient whole foods.
"Health Warrior aspires to be a very big platform brand. We would like to have a lot of products, but the way you get there is you go very deep in the products you have."
For now, he said, the company will focus just on getting more people to eat Chia Bars.
Health Warrior sales grew 400 percent in 2013 compared with the previous year, and rose 200 percent in 2014 from 2013, Harris said.
The company declined to say whether it is or isn't profitable.
According to market research firm Mintel, the number of food and drinks containing chia in the U.S. grew 84 percent between 2009 and November 2012.
In terms of sales, the bars category was a $5.5 billion industry in 2014, up 2.3 percent from the previous year, according to a report by Chicago-based market research firm Information Resources Inc. Within the category, nutrition bars showed the strongest year-over-year growth, 9 percent in dollar sales, totaling $2.6 billion.
Industry analysts at Euromonitor International estimate the health and wellness industry will reach $1 trillion for the first time in 2017.
"Among the trends that you can absolutely count on, there can be more and more investment in high-quality food stuff," Chandler said.
Still, organic food makes up only 5 percent of national food sales, according to the Organic Trade Association. Richmond also is one of America's largest food deserts, meaning too many residents have limited access to natural foods found at grocery stores.
Though health trends come and go, Chandler said nutritional food is an industry for the long term.
"We like to think that we can tell the difference between a trend and a fad, but you never know. … Health Warrior has a commitment to healthy food, so we start from a standpoint where we do not believe that it's a fad."
Copyright Richmond Times-Dispatch. Used by Permission.