News | 5 min read
Export Initiative helps businesses share RVA with the world
March 12, 2014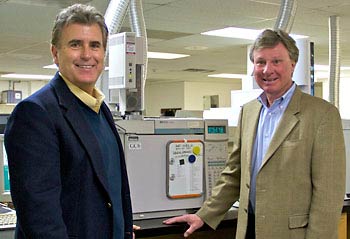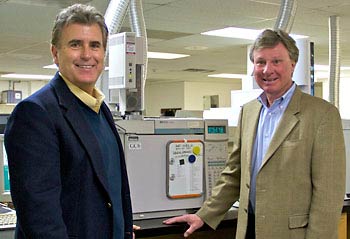 Ever since he can remember, John Cohen watched his parents roll up their sleeves and grow their family catering business. Years later, Cohen—now with a degree in engineering and computer programming—presented his parents with a computer program to help manage their catering events as a Christmas gift.
That gift is now exported far beyond RVA.
Cohen, based in Hanover County, parlayed his knowledge of the family business into catering and banquet management software, called Total Party Planner, which will soon be available around the world. Cohen's product gives caterers and event organizers the ability to set up custom proposals, create invoices, calculate food costs, manage events, and other tasks.
It wasn't until Tommy Miller, existing business manager for Hanover County Economic Development, heard Cohen's story that the idea of exporting Total Party Planner was ever considered. Miller quickly connected Cohen with a range of resources designed to make Virginia the "best state for business," both at home and abroad. Business owners like Cohen can today tap into a growing number of support mechanisms offered by the Virginia Economic Development Partnership (VEDP), Virginia Small Business Development Center, Small Business Administration, and U.S. Commercial Service.
Cohen says that through the help of groups supporting international trade he is forming strong alliances in different counties that will further grow Total Party Planner.
"With generous grants from the VEDP we have been able to work with different consulting companies to study the U.K., South Africa, and Australia markets."
In an effort to bring the many possibilities together for local business owners like Cohen, Greater Richmond Partnership (GRP) is using the existing regional business program, called Business First, to launch a new initiative to grow regional exports over the next three years. Modeled after the Metropolitan Export Initiative of the Brookings Institution, the Greater Richmond Partnership's offering is set for a June 12th launch and will focus on export promotion at the regional level.
"We are working with federal and state partners to collaborate on a one-stop-shop approach for companies," explains Bethany Miller, vice president of business development for the Greater Richmond Partnership. She points out that the GRP initiative does not create any new programs and is instead designed to push companies to existing services like the ones used by Cohen and Total Party Planner.
"There's a stigma around exporting for lots of firms, especially for those that are smaller," says Bethany Miller. "The truth is that 98% all US exporters are small and medium-sized companies. If we can dispel the myths about it being complicated, we feel that companies here in Greater Richmond will have better success and decide that exporting is a good way to diversify."
Miller says that the Greater Richmond region is ideally suited for such an initiative because it serves as the point of production where industries have clustered and are routinely innovating. She also points out that supply chain partners are located in close proximity, enabling them to quickly respond to demands. And there is easy access to intermodal transportation, including inland port access through Port of Richmond.
Business First, could easily serve as the "keeper of information" for local business owners. The programgathers export-specific information through asite visitation process. Based on the information, the goal of the new GRP initiative is to further establish its mechanisms for better directing business owners to local export resources and ultimately increase the value of regional exports by $1 billion. GRP will also work to increase the number of small community banks in the region offering SBA-backed export loan guarantees.
Bethany Miller points to business owners in the region who have successfully exported their services and products for years. "Analytics Corporation is an awesome example of a company in Hanover that is having success," says Miller. "Analytics exports their service and has worked with SBA and Virginia Economic Partnership."
Established in 1977, Analytics Corporation specializes in analytical laboratory testing and is located in a 36,000-square-foot, state-of-the-art facility in Ashland. The founders of Analytics have found ways to partner with companies and organizations across the globe, serving more than 1,300 clients in more than 40 countries.
"The more people who want U.S. products or services, the more activity that happens back here in our region—which means that jobs are created and higher revenues," says Miller. "Though we're talking about international initiatives, it really does get back to the meat and potatoes about what business expansion and retention activities are all about."
Top 10 Reasons to Consider Exports
A whopping 95 percent of the world's consumers live outside of the United States.
In 2012, U.S. exports set a record value of $2.2 trillion, despite setbacks in the global economy.
During 2011, small- and medium-sized companies made up 98 percent (295,000) of exporters.
The U.S. is the largest exporter of private commercial services, with service exports totaling $630.4 billion in 2012.
For every $1 billion in U.S. exports, roughly 5,400 direct and indirect American jobs are created.
Every $1 billion in exports in any metro industries translates to 1 to 2 percent higher wages. Industries with $10 billion in metro exports bump wages by 20 to 30 percent.
The top U.S. export markets are in North America (Canada and Mexico).
The Port of Richmond provides direct access to the Port of Virginia, the deepest port along the East Coast, and is a strategic alternative to market access via planes, trains, and automobiles.
Local experts are available to provide export counseling from the Small Business Administration, U.S. Commercial Service, Virginia Economic Development Partnership, and Virginia Small Business Development Center.
Export counseling services are available to companies at no cost.
All external data from Export Nation 2012: How U.S. Metropolitan Areas Are Driving National Growth and the U.S. Department of Commerce Fact Sheet: National Export Initiative.