Blog | 4 min read
Greater Richmond packagers find success
August 15, 2023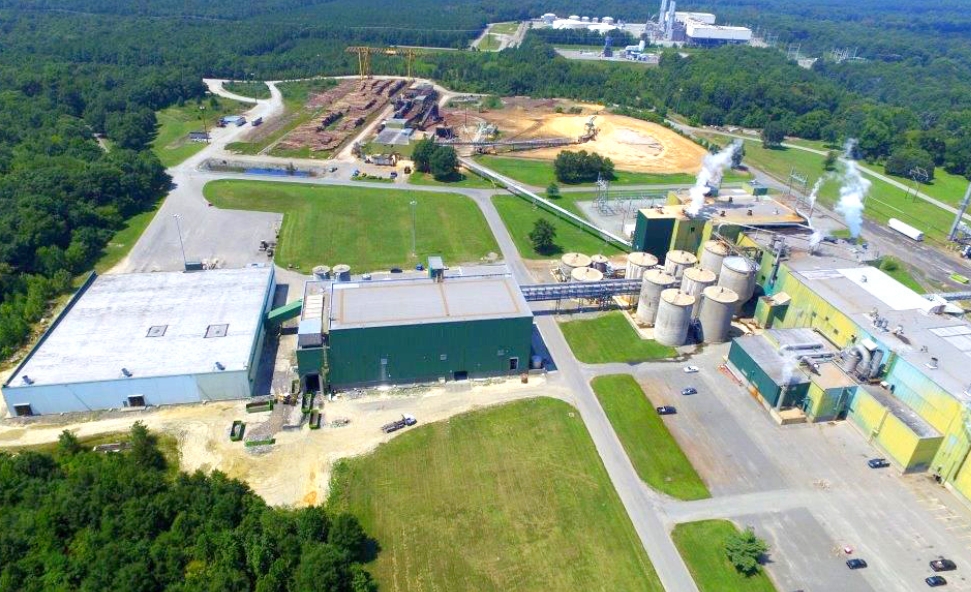 Greater Richmond offers packaging companies a skilled and growing workforce, affordable industrial real estate, the ideal operating location and abundant natural resources. This is why companies like WestRock and Cascades have found success by locating within the region.
When you combine these advantages with the region's strategic location – in the mid-Atlantic along the East Coast – it's no wonder why the region is home to so many packaging companies of all shapes and sizes.
Paper Packaging
Paper packagers in Greater Richmond take advantage of the abundant pulpwood supply that can be found throughout the state as many companies use it as their primary material. Pulpwood, however, is not the area's only natural resource. Another natural resource found in Greater Richmond is water thanks to the James and Appomattox rivers. Water sources like these help with the manufacturing process.
Here are some paper packagers that call Greater Richmond home:
Cascades Inc., a Canadian company that is a leader in the recovery and manufacturing of green packaging and hygiene products, produced its first roll of 100 percent recycled containerboard at its newly updated Bear Island mill in Hanover County. Cascades converted an existing plant into a state-of-the-art mill with an annual production capacity of 465,000 short tons of lightweight, high-quality, 100 percent recycled containerboard. The Bear Island mill will create up to 180 permanent jobs in the region as production gradually increases to full capacity.
Henrico County-based Dominion Packaging, which makes folding cartons for huge companies such as Altria, McDonald's and Anheuser-Busch, expanded its state-of-the-art facility in 2013. Since then, it leased an additional 20,000 sq.ft. to meet demand and moved its headquarters to its new facility. Virginia successfully competed with North Carolina for the original project which created 113 new jobs.
Packaging Machinery
Advanced manufacturing in Greater Richmond has long been successful. The region's workforce has proven to be skillful and the community colleges and universities in the area offer degrees and certifications in relevant areas making it a great place to recruit employees, helping companies like these find success:
UK-based ProSeal, which produces food tray machinery for the perishable foods industry, came to Greater Richmond to expand the company internationally. It began in a home office, then moved to a small production site and eventually grew to a 50,000 sq.ft. facility in Chesterfield County.
CSi Packaging, a Dutch company which supplies fully integrated material handling systems and has installations throughout the world, expanded to the region from Florida.
Advances in Packaging
Innovation and improvements in the packaging industry have been occurring in Greater Richmond since the locally produced cellophane and aluminum cans were produced. The technological advancements that can be found in the region are among the best thanks to infrastructure currently in place. There are incubators and co-working spaces all throughout the region that breed creativity. Greater Richmond is also home to colleges that offer degrees in relevant fields which has added to technological advancement:
TemperPack, a Henrico-based company that develops sustainable insulated packaging for the perishable foods and pharmaceuticals industry, recently expanded its product line. The new product, called WaveKraft, is a packaging-manufacturing machine placed on the warehouse floors that allows manufacturers to save space while producing insulation-panel packaging in-house and on-demand.
Liquibox, which manufactures plastic bag-and-box packaging, moved its corporate headquarters from Columbus, Ohio, to Richmond, Virginia, in 2014. Paul Kast, Liquibox Vice President of Marketing and Strategy, said that Richmond "is a great city — there's a great talent pool to integrate with." The company recently agreed to acquire DS Smith PLC's plastics division for $585 million.
WestRock's Research and Development, based in Richmond, collaborated with Liquibox in 2021 to devise a solution for packaging liquids. The two leaders in sustainable packaging created a product that reduces waste while ensuring products arrive undamaged.  
Greater Richmond, Virginia, has business advantages to offer any packaging company, making the region an attractive location for expansion or relocation.