News | 2 min read
GRP reaccredited by International Economic Development Council
January 21, 2021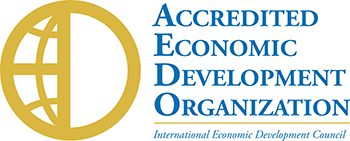 WASHINGTON, D.C. – The International Economic Development Council (IEDC) announces that the Greater Richmond Partnership (GRP) has once again been recognized among the top one percent of all economic development organizations worldwide that are accredited by IEDC as an Accredited Economic Development Organization (AEDO). Originally accredited in September 2016, the organization was reaccredited by IEDC following successful years of activity as an AEDO member.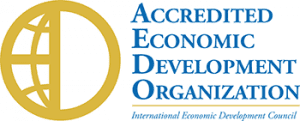 "The Greater Richmond Partnership displays the professionalism, commitment, and technical expertise that is deserving of this honor," said IEDC President and CEO Jeff Finkle.
The AEDO program is a comprehensive peer review process that measures economic development organizations against commonly held standards in the profession. The program typically consists of two phases: a documentation review and an onsite visit. Each phase is designed to evaluate information about the structure, organization, funding, program, and staff of the candidate economic development organization. The re-accreditation onsite visit was performed virtually.
"I'm proud of the Greater Richmond Partnership team for earning the AEDO reaccreditation in today's challenging environment," said Leslie Haley, GRP Chair and member of the Chesterfield Board of Supervisors. "GRP is clearly a best-in-class organization which bodes well for its clients, stakeholders, and the Richmond Region community in which it serves."
Earning the AEDO accreditation tells the community and prospects that the Greater Richmond Partnership attained a measure of excellence assuring that their trust is well placed, and their business is in good hands. Maintenance of the AEDO status is required every three years and is accomplished through documentation submission and/or onsite visits by a team of the AEDO subcommittee.
About the International Economic Development Council
The International Economic Development Council is the largest membership association serving economic and community development professionals in the world. With over 5,000 members nationwide and abroad, IEDC offers the economic development profession one source for information and professional development, one voice for the profession and one force for advocacy.
About the GRP
The Greater Richmond Partnership, Inc. (GRP) is the lead regional economic development organization for the City of Richmond and counties of Chesterfield, Hanover and Henrico in Virginia. GRP recruits companies from all over the globe which provide employment opportunities and taxable capital investment for the community. For more information, visit www.grpva.com.
###