News | 9 min read
Local entrepreneur carves niche in electronic payments
August 13, 2013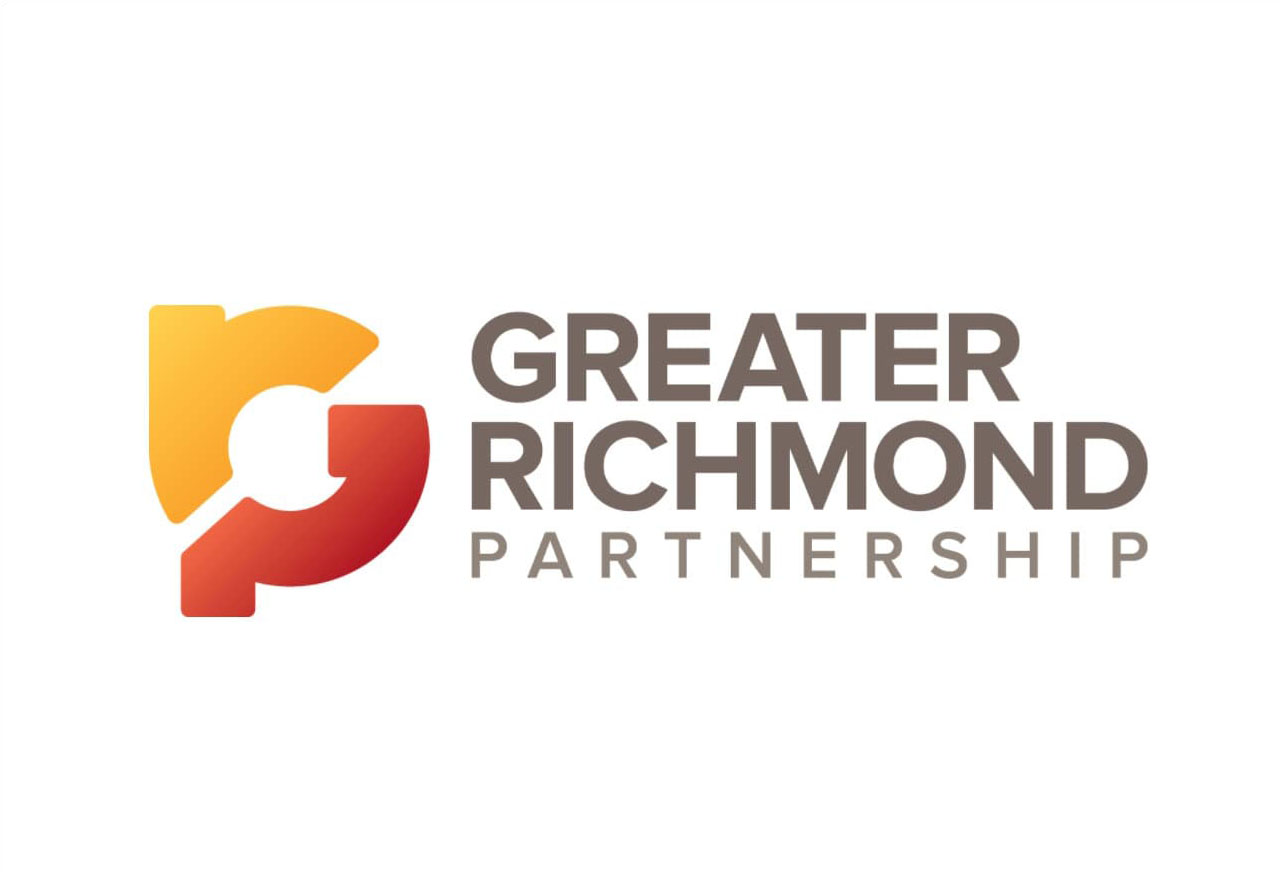 Not many people know about The Payments Co., an electronic payable services company. But it is gaining momentum.
Credit card giant Visa noticed when millions of dollars began flowing from the Chesterfield County-based company through Visa debit cards.
Credit card representatives flew to Richmond last fall to get a better understanding of The Payments Co., its business model and services.
They liked what they saw and signed a multiyear marketing contract, where the credit card will tout The Payments Co.'s services under the Visa umbrella.
"It's exciting for a small 16-person company to have Visa reach out to us," said Steve Winston, president and founder of The Payments Co.
"We are moving a lot of money," Winston said, adding that company will transfer $300 million this year. And it will post a profit for the first time.
The 4-year-old company found a niche in the financial services industry – making business-to-business payments through virtual Visa debit cards, paper checks or the Automated Clearing House. The clearing house, or ACH, is the electronic network for financial transactions such as direct deposits.
Unlike consumers who have migrated from writing paper checks to paying their bills electronically, business-to-business payments are still largely handled the old-fashioned way: by paper checks.
The Payments Co. is helping companies move from paper to the electronic transfer of money.
It has doubled its growth and revenue in six months, Winston said, picking up such clients as Union First Market Bank, Collegiate Schools, Timmons Group, Med Atlantic Inc., James River Grounds Management and Southern Virginia University.
"There aren't too many folks I would put in Steve's category," said Norman Robinson, president and chief executive officer of EastPay, an electronics payment trade association based in Chesterfield.
"He's an entrepreneur and a thinker," Robinson said. "He thinks outside the box, but I am not sure he has ever seen a box."
Robinson recalled meeting Winston for lunch every other month to talk about payments before the company was launched. "I would have to get my thoughts together before I met with him."
He is outstanding in his field, Robinson said. "I am tickled with what he's done with The Payments Co. It is building traction."
When consumers pay their power, cable or phone bills, they tell the system to post a certain amount of dollars to that account.
"But that is not how it works in the business world; it's much more complex," said Brian Cook, an investor in The Payments Co. and senior vice president of sales and marketing.
Vendors in general do not want to broadcast their account and routing numbers for electronic payments. When a check is written, all that's needed are the name and address.
The banking system never created a standardized network that allows all participants to exchange money and information, Cook said. "The basic movement of money is fractional."
Only 3 to 4 percent of companies – such as the major utility and cable companies – are in the bill payment network. That leaves 97 percent of remaining companies that need to figure out what payment methods they will accept.
That's where The Payments Co. comes in. It researches vendors and gathers payment information. In the process, it has accumulated a database network of thousands of vendors. It then sends and reconciles payments.
Vendors are enrolled in the preferred method of a virtual Visa debit or, second choice, ACH. Check is the third choice since the goal is to get to 75 percent or more electronic payments, Winston said.
"We are trying to make the bill payment process as easy for businesses as it is for consumers," Cook said. "The Visa affiliation is great validation of what we are doing."
Randolph-Macon College partnered in June with Winston's company to provide electronic payments to its vendors and staff.
"We were looking for a more efficient and secure way to process payments other than mailing paper checks," said Barbara Dauberman, controller at the college.
It's too early to assess any cost savings, she said, adding that the college was processing about 300 checks a month. "But we certainly anticipate savings in printing costs, bank fees and time expended."
Patient First, a Henrico County-based urgent and primary care provider with 46 medical centers in the Mid-Atlantic, was one of the company's first partners.
"We had been using a purchasing card and getting airline miles," said Dale Austin, senior vice president and chief financial officer of Patient First.
Patient First prefers the cash rebate offered by The Payments Co. to the airline miles, Austin said. "We get a rebate. I don't know what the split is, but we're happy and they're happy."
"We have something that adds value, and it doesn't cost our clients anything," Cook said.
"We don't have a single client who pays us; we pay them," he said. "We earn cash back from our bank partner, and we share it with our clients." The bank partner is The Bancorp Bank in Delaware, which issues Visa cards.
Winston, 51, developed expertise in electronic payments during his career as a banker.
He started working for Bank of Virginia while in high school, years before the advent of the personal computer, and stayed with the bank after graduating in 1980 from J.R. Tucker High School in Henrico.
The oldest of three children in a blue-collar family, Winston was not on the management fast track, but he soon proved himself. "I was never satisfied with just being a doer; I wanted to be a leader of change," he said.
He took college night classes during his 17 years at Bank of Virginia, which through a series of acquisitions became Signet Bank in 1986. He got his degree in 1996.
From managing the mailroom, Winston moved into the cash management group and became manager of Automated Clearing House operations in 1992 before being named an ACH products manager in 1995.
When Richmond-based Signet Banking Corp. agreed in 1997 to be bought by First Union Corp., Winston was offered a job at First Union's headquarters in Charlotte, N.C.
He went to work instead in 1998 for SunTrust Banks Inc. in Orlando, Fla., as vice president of ACH and balance reporting operations, overseeing 80 people. The group was focused on an emerging arena of electronic payments and electronic bank statements and information reporting.
Winston stayed two years before being recruited back to the Richmond area in 1999 by Capital One Financial Corp. The credit card company wanted to step up its electronic payment program.
"The Internet was starting to pick up, and people were making their card payments online," he said.
All sorts of issues had to be navigated, if electronic payments were to be done on a large scale.
How do you ensure the security of account information? How do you capture the payment online? How do you authorize electronic signatures? How do you protect against fraud?
The whole banking industry was moving in that direction.
While at Capital One, Winston helped convert millions of checks to electronic payments. He helped write the rules for processing those payments for the National Automated Clearing House Association, which manages the development and governance of the ACH network.
Also, the Federal Reserve Bank sought his advice when it looked at ways to offer same-day ACH payments to all banks.
"Steve is a promoter of new ideas and new ways of doing things," said Rich Oliver, retired executive vice president at the Federal Reserve Bank of Richmond.
"Even though he was part of a large organization, he was the person who constantly thought outside the box about the future," he said.
"Steve saw the need for the payment system to move to faster processing and was an advocate of same-day ACH services," Oliver said.
"He promoted topics that weren't popular because they threatened the status quo," Oliver said. "But people still liked him."
When Winston arrived at Capital One, about 100,000 electronic payments were made a year. When he left in 2008, its electronic payments had jumped to 23 million a month.
Winston said he always knew he wanted to start a company.
"When you work in a big corporate environment, you are more of a doer. I am more of a thinker."
He had to figure out the right approach for his company. "It had to be something related to payments. That is where my expertise was." But his first idea didn't work.
Winston initially thought companies would be interested in the efficient handling of wrong accounts or routing numbers or accounts with insufficient funds to make payments.
But he couldn't drum up interest. Businesses and localities told him they needed help with accounts payable.
Winston shifted his focus, eventually winning a space in the accounts payable business world that was created because no one else was doing it.
While large banks provide electronic payments for their Fortune 500 companies, small- and mid-size businesses were not served.
Winston contracted with a local software developer in exchange for an ownership position. The software was rolled out in late 2010. Winston knocked on doors, raising about $1 million from 19 mostly local investors.
"The opportunity is just phenomenal," Winston said, adding that he had no idea his venture would succeed when he first envisioned it.
"To see this business get to a point where it is now multimillion dollars in revenue is pretty exciting."
The company has focused on Virginia companies. The next step is to expand beyond the state's border, he said.
Copyright Richmond Times-Dispatch. Used by permission.