News | 10 min read
MeadWestvaco's proposed merger was a year in the making
June 22, 2015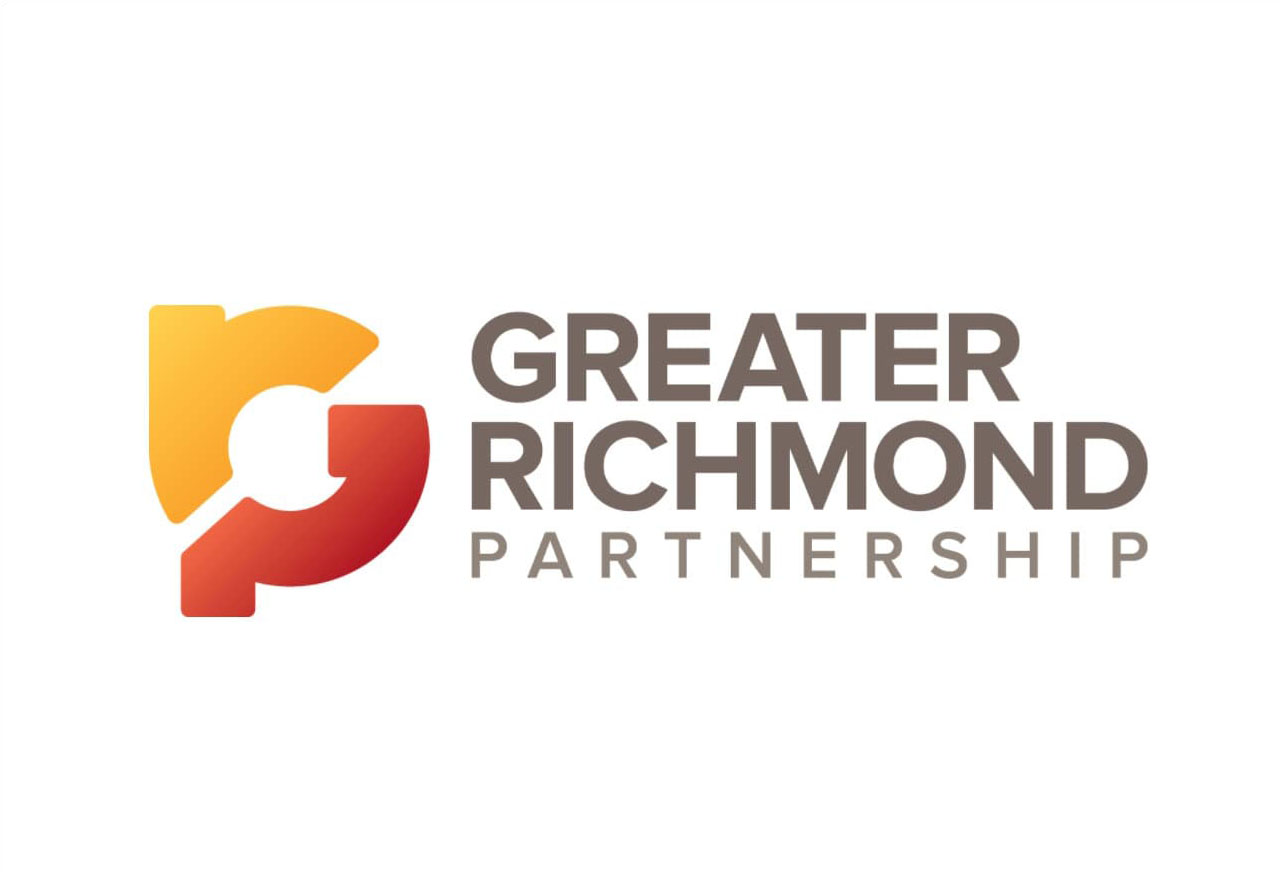 The proposed merger of packaging giants MeadWestvaco Corp. and Rock-Tenn Co. came together after about a year of discussions and negotiations that advanced in fits and starts.
Executives with the two companies halted the merger negotiations twice in 2014 because they could not agree on how to value the two businesses for the purposes of a merger, according to regulatory filings by the companies. They also had differences on other issues, such as the post-merger governance of the company, the filings show.
In January, though, executives and advisers for the companies were able to reach an agreement for a merger that would create a new company named WestRock Co.
Shareholders of both Richmond-based MeadWestvaco and Georgia-based Rock-Tenn are scheduled to vote this week on the deal, which would create a behemoth paper and packaging products company with about $15.7 billion in annual sales, second in the industry only to International Paper Co., which had $23.6 billion in revenue in 2014.
The shareholder votes are scheduled for Wednesday. If the deal is approved, the companies hope to complete the merger on July 1.
Executives with MeadWestvaco and Rock-Tenn were unavailable to discuss the merger until after the shareholders vote.
Such a lengthy negotiation process is somewhat typical for large companies, said Steve Marascia, director of research for Capitol Securities Management in Henrico County.
"It is not that unusual when you are talking about mergers of supposed equals," he said. "You have two sets of management teams, each with their own agenda and personalities, so it takes time."
Proxy statements sent to shareholders refer to the deal as a "merger of equals."
It is an apt description, said Jesse T. Ellington III, senior vice president and chief investment officer for Union Bank & Trust in Richmond. He said both companies have been well-managed and have seen their stocks outperform the market in the past three years.
"I think people think of this (paper and packaging) as a somewhat old, cyclical business," he said. "But with the shift to e-commerce, and these companies moving towards lighter and stronger packaging, their two core businesses in consumer packaging and corrugated packaging have got some growth components to them because of the proliferation of e-commerce.
"Everything that is shipped by e-commerce is going to need some sort of packaging," he said.
Rock-Tenn first broached the possibility of a merger, the regulatory filings suggest.
In late February 2014, Steven C. Voorhees, chief executive officer of Rock-Tenn, requested a meeting with John A. Luke Jr., MeadWestvaco's chairman and chief executive officer.
That meeting, which happened at the MeadWestvaco headquarters in downtown Richmond, was ostensibly a get-to-know session between the two CEOs during which they discussed the companies' existing business relationships.
Yet the meeting also set the foundation for subsequent conversations about a potential merger.
After that meeting, in April 2014, senior managers at MeadWestvaco began internally exploring the implications of a merger with Rock-Tenn, and concluded that it could create substantial value for shareholders and help both companies achieve their long-term strategies, according to the filings.
Luke presented the idea of "a merger of equals" between the two companies at a MeadWestvaco board of directors meeting on April 28, 2014.
MeadWestvaco was already in the midst of a strategic plan that included selling some non-core assets. The company had faced some investor pressure to split up its business.
In June 2014, the investment firm Starboard Value LP, which at the time owned about 5.6 percent of MeadWestvaco's stock, said it thought MeadWestvaco stock was undervalued and publicly urged the company to spin off some business units or consider a sale.
Luke and Voorhees subsequently held more meetings, including on June 11 in Bethesda, Md.; on June 17 in Charlottesville; on July 1 in Jacksonville, Fla.; and on July 14 and Aug. 12 in Tysons Corner, the filings show.
On Aug. 20, representatives of both companies met in New York City to discuss, among other things, the valuations for each of the companies and an appropriate exchange ratio for a potential merger.
That is when the discussions first came to a standstill.
According to regulatory filings, "the parties were unable to agree as to appropriate valuations for the respective companies as part of these discussions."
As a consequence, MeadWestvaco and Rock-Tenn discontinued the merger talks in late August 2014.
About a month later, however, Voorhees again reached out to Luke by phone, requesting that the discussions resume. Luke agreed.
According to the filings, the decision to return to the negotiating table depended on an agreement that the companies would exchange "more specific information" about the valuation of the businesses, and the potential synergies that could be achieved if the companies combined. The filings do not indicate what that specific information was.
In October, executives and outside advisers for the companies held a conference call and discussed an all-stock business combination. The two companies also exchanged due-diligence requests and reached a confidentiality and standstill agreement.
On Oct. 8, MeadWestvaco sent a draft transaction agreement to Rock-Tenn.
Six days later, Luke, Voorhees and other key executives met in Tysons Corner to discuss the merger.
That meeting included discussions of the potential governance structure of a combined company, including the board of directors structure, the name of the combined company, the merits of possible locations for the headquarters, and what responsibilities Voorhees would have as the chief executive officer of the combined company.
At that meeting, executives also discussed what responsibilities Luke would have as the chairman of the combined company.
Luke's family has had ownership and management roles in MeadWestvaco and its predecessor companies for five generations. He is the great-great-grandson of the company's founder, William Luke.
According to the proxy statements, the executives and company advisers had some differences over how to handle some of those issues.
"The lack of consensus on many of these issues led to the decision to postpone previously scheduled management presentations pending resolution of key outstanding issues," the companies said in the proxy statements.
No resolution was reached, and on Nov. 12, the companies ceased discussions, "with no assumption at that time that negotiations would be revived in the foreseeable future," according to the filings.
The situation changed in January, however, when Rock-Tenn executives decided that the relative changes in the companies' share prices since November would make a merger more favorable for Rock-Tenn shareholders.
Voorhees recommended to the company's board that Rock-Tenn make a proposal to MeadWestvaco instead of taking a "wait-and-see approach," according to the filings.
On Jan. 9, Voorhees and Luke met again in Charlottesville. At that meeting, Voorhees offered "revised terms" for a deal that included an all-stock merger based on the relative share trading prices of each company at the time of signing.
Based on the trading prices at the time, the deal would value Rock-Tenn at $61.71 per share and MeadWestvaco at $44.50 per share.
The deal would have resulted in an exchange ratio of 0.71 shares of the combined company per share of MeadWestvaco common stock and one share of the combined company per share of Rock-Tenn common stock.
Voorhees proposed that the combined company would have a 12-member board of directors consisting of seven members of the Rock-Tenn board and five members of the MeadWestvaco board, with Voorhees to serve as chief executive officer of the combined company and Luke as non-executive chairman.
A day later, Luke responded that MeadWestvaco could not accept an "at market" transaction as proposed by Voorhees.
But the executives continued to talk, and by Jan. 14, they had ironed out a deal with an exchange ratio of 0.78, more favorable to MeadWestvaco shareholders, while MeadWestvaco stockholders would own a majority of the equity of the combined company, and about 7.6 percent of Rock-Tenn shares would receive cash payments in lieu of stock.
Rock-Tenn shareholders can choose to receive either cash, WestRock common stock or a combination of cash and WestRock common stock, according to the proxies.
A flurry of meetings was held over the next 11 days by executives and advisers for both companies to hammer out other details and conduct due diligence.
On Jan. 25, the boards of directors for both companies approved the proposed merger plan, and the companies publicly announced the planned deal on Jan. 26.
While many details of the post-merger operations have not yet been determined or revealed, the combination is expected to result in cost-cutting or consolidation of operations.
The merged company would attempt to achieve about $300 million in annual cost efficiencies.
It remains unclear whether the companies will close factories, and to what extent the corporate staff in Richmond will be affected. MeadWestvaco had the full-time equivalent of 730 employees as of Jan. 1.
In this deal, "you have two large companies merging, to acquire additional market share in what is a competitive business with a lot of price competition," Marascia said. "The other side of the equation is to lower operating expenses by removing duplicate operations and functions."
"It is way too early to tell" what operations and jobs might be affected, said Ellington, noting that the cost efficiencies are expected to be implemented over three years.
The combination plan appears to seek a balance in the influence of leaders from both organizations post-merger.
The companies have said that MeadWestvaco's headquarters in downtown Richmond would remain the "principal executive office" of the new WestRock, but a significant amount of operations management would remain at Rock-Tenn's headquarters in Norcross, Ga.
While it is difficult to say whether a split in the management offices would last, "I think more companies are able to pull that off these days," Ellington said. "The operating folks are closer to the operating assets and they are on the road a lot anyway, and the executive team remains in one place."
Voorhees has said that he will spend considerable time in both locations, but he does not plan to relocate to Richmond, a MeadWestvaco spokesman has said.
MeadWestvaco moved to the Richmond region in 2006 from Stamford, Conn.
MeadWestvaco shareholders would hold 50 percent of the combined business, and the 10-member executive leadership team would be split evenly between current MeadWestvaco and Rock-Tenn executives.
However, the proposed deal would shift the balance of power on the company's board of directors toward Rock-Tenn's current leadership.
Under the deal, the company's board will have 14 directors, eight of whom will be designated by Rock-Tenn from its directors, including Voorhees. Six of the board members will be designated by MeadWestvaco from its directors, including Luke.
"It is a merger of equals, but Voorhees is clearly going to be in control," Ellington said.
"The executive management team is a nice balance between both companies."
"This does mark the end of the Luke family reign, which started in 1888," he said.
Luke also waived his rights to cash severance resulting from the merger under his employment agreement with the company.
The value of the cash severance that Luke agreed to forfeit is about $5.7 million, according to the proxy.
Copyright Richmond Times-Dispatch. Used by Permission.