News | 4 min read
Minacs to Hire 250+ in Richmond, VA: Invites Applications
March 20, 2013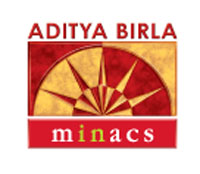 Richmond, VA (USA); March 20, 2013 — Aditya Birla Minacs today announced the addition of new business from its relationship with an existing high tech client. As the scope of work with this client has broadened, Minacs now plans to launch a new site in Henrico, VA, bringing 250 jobs to the area over the next 4 months. These new positions span multiple skill sets including technical support, customer care, and management. Hiring will begin immediately and the first training session is expected to commence mid-April.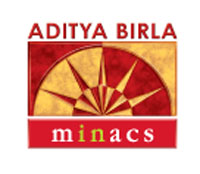 To apply for positions at Aditya Birla Minacs, click here.
"Greater Richmond has a long history of hosting innovative businesses that provide support around the world and Aditya Birla Minacs will do very well as a result. Minacs is among several recent high tech companies that have decided to locate in our area due to our outstanding workforce and Mid-Atlantic location. We believe that it's a great fit for all parties. We also wish to thank the Virginia Economic Development Partnership and Virginia Department of Business Assistance, which provided site specific information and recruitment and training services," said Gregory H. Wingfield, President of the Greater Richmond Partnership, Inc.
"We are pleased to welcome Aditya Birla Minacs to Henrico County. This project will quickly bring a significant number of new jobs to Henrico utilizing the latest in information technology to deliver technical services to Minacs' growing client program; we are confident that Minacs will continue to grow and succeed in Henrico, while taking advantage of our technology-savvy workforce, affordable cost of doing business and reliable telecom infrastructure," said David Kaechele, Chairman of the Henrico County Board of Supervisors.
"When seeking a location that could provide a stable, well-educated and highly skilled workforce to meet the growing needs of our client, Richmond was a natural choice. We thank the local government and the community for welcoming us into this city and we look forward to working with them to bring new high-tech jobs to the region," said Anil Bhalla, President and Chief Operating Officer.
Watch for Minacs upcoming career fairs in the Henrico community close to Minacs' newest location at Deep Run I, 9950 Mayland Drive, Henrico, Virginia.
In addition to program training and development opportunities, Minacs offers an open, team-oriented culture as well as excellent growth and internal advancement opportunities. Visit the Minacs North America Facebook page for more information on what Minacscions across North America are doing to be the best at what they do, have fun at the workplace and give back to society. Those interested in applying are invited to apply online by visiting www.minacs.adityabirla.com and referring to the Careers section.
###
About Aditya Birla Minacs
Aditya Birla Minacs is a leading business solutions company that partners with global corporations in the manufacturing, retail, telecom, technology, media and entertainment, banking, insurance, healthcare and public sectors. We leverage years of process, domain and technology expertise to deliver superior business value to clients with our seamless Customer Lifecycle, Marketing, Finance and Accounting, Procurement and IT solutions and services. 20,300 Minacs experts across 3 continents and 35 centers spanning Canada, Germany, Hungary, India, Jamaica, Philippines, the UK, and the USA power our solutions through a global delivery model that helps our clients enhance revenues, profitability, and customer service. Visit http://www.minacs.adityabirla.com for more information.
Safe Harbor
Certain statements in this release concerning our future growth prospects are forward-looking statements, which involve a number of risks and uncertainties that could cause actual results to differ materially from those in such forward-looking statements. We may, from time to time, make additional written and oral forward-looking statements, including statements contained in our filings with the regulators in India and to our reports to shareholders. We do not undertake to update any forward-looking statement that may be made from time to time by us or on our behalf.
For further information, please contact:
Joanne Morrison
Email: [email protected]
Tel: +647-213-3428