News | 1 min read
Groundbreaking in Chesterfield paves way for $300m vertical indoor farming facility
August 1, 2023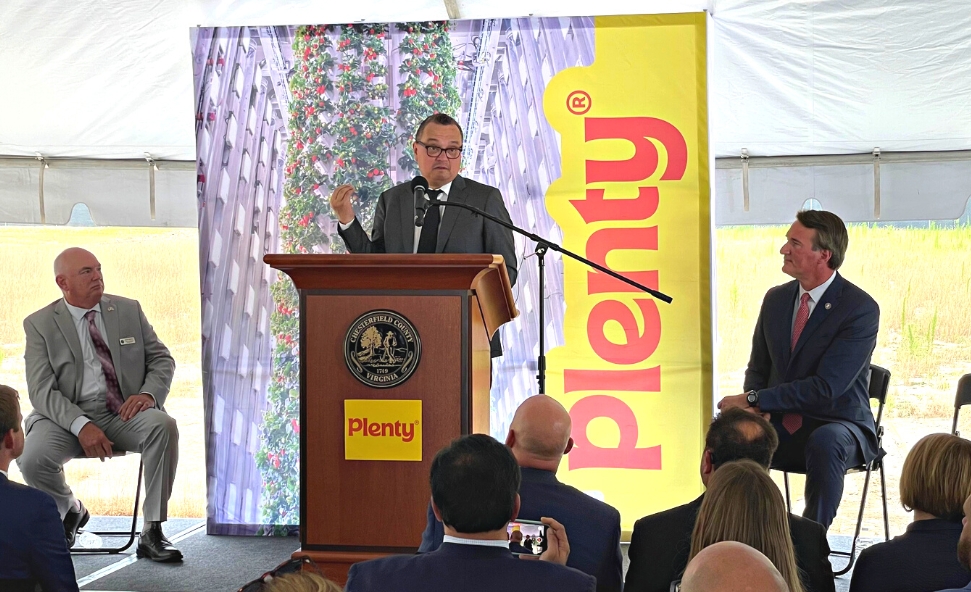 Plenty Unlimited to employ 300 people
Ground broken in Chesterfield County is set to grow fresh produce – 30 feet in the air. Plenty Unlimited Inc., a San Francisco-based company, has begun construction on a vertical indoor farming campus that, when completed, is expected to be the largest such operation in the world.
The campus, to be developed in phases totaling $300 million, sits on 120 acres in the Meadowville Technology Park. Several structures will be built, with the first planned to be a 100,000-square-foot vertical farm that'll be used to grow Driscoll's strawberries.
Monday's groundbreaking ceremony attended by Gov. Glenn Youngkin and state and local leaders marked the beginning of the tech park's newest development, where construction had already started. Most recently, vertical steel has gone up in the past two weeks.
Read the full story here.