News | 10 min read
Richmond companies and inventors receive patents
February 3, 2014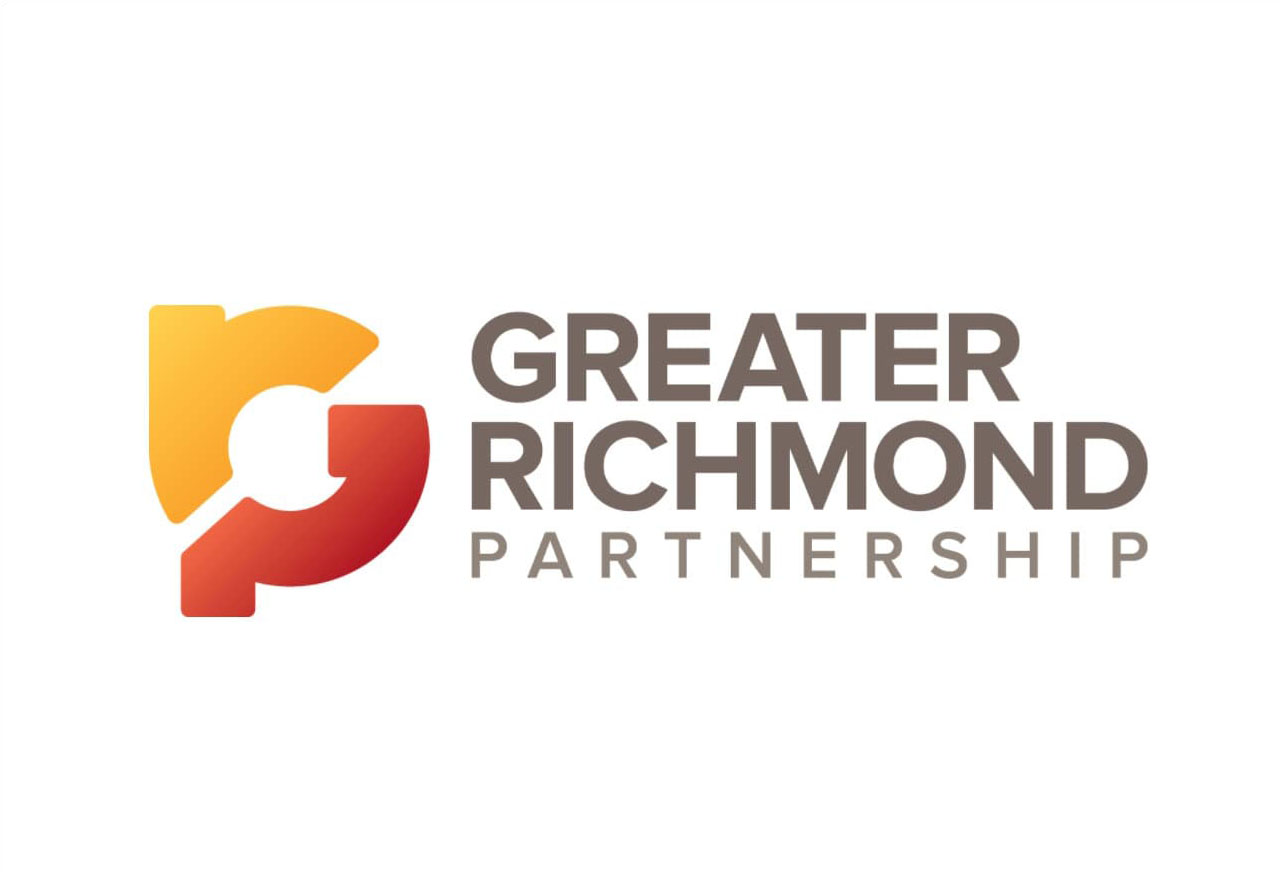 Like many patents, the one issued to Virginia Commonwealth University for an invention by researchers Michael Hindle, Philip Worth Longest and Jinxiang Xi has an elaborate and impenetrable-sounding title.
But the researchers are hoping it will prove to be a simple solution to improve medical therapies.
Hindle, a research associate professor in the department of pharmaceutics, and Longest, an engineering professor, developed a method for more effectively delivering medications into the lungs using aerosol inhalers.
It took several years, but in 2013, the U.S. Patent and Trademark Office issued VCU a patent for the invention, which was titled "Effective delivery of nanoparticles and micrometer-sized pharmaceutical aerosols to the lung through enhanced condensational growth."
"The problem is that current (inhaler) delivery devices are really inefficient," Hindle said. Typically, "only about 10 percent of the dose reaches the lungs. About 90 percent hits the back of the throat or deposits in the mouth."
The researchers developed ways to reduce the size of particles produced by an aerosol inhaler so that more medication gets into the lungs, while also increasing the inertia of the particles so that more of the dose deposits in the lungs.
The patent issued to VCU for that invention was just one of hundreds that went to Richmond-area companies and institutions in 2013. The types of patents issued are as varied as the region's economy.
During the year, Richmond-area inventors and companies received patents ranging from innovative medical devices and treatments to new designs for food processors, to better ways of managing financial transactions and improved methods of saving energy on the power grid.
More than 200 patents were issued in 2013 to companies based in the Richmond area and institutions in the region, such as VCU, a review of Patent & Trademark Office records shows.
In addition, local inventors contributed to about 135 patents issued in 2013 to companies, universities and other institutions based outside the Richmond region.
About 30 individual inventors in the Richmond region received patents that were not assigned to a particular company or university.
A patent issued by the federal agency grants an inventor an exclusive legal right to determine the use of the invention for a limited time in exchange for public disclosure of the invention.
The Patent and Trademark Office said it issued 290,093 patents in its most recent fiscal year that ended in September. That was up from 270,258 in the previous fiscal year.
It issued 1,926 patents to residents of Virginia in the same period, up from 1,794 in the previous fiscal year. Regional data within states were not available.
Big companies dominate in patents
When it comes to the volume of patents issued to local inventors and businesses, the region's large companies — especially big manufacturers — still dominate the landscape.
"The vast majority of patent applications are (filed) by companies that do significant volumes of patent filings," said John B. Farmer, an intellectual-property lawyer for Leading-Edge Law Group PLC in Henrico County. Only a small percentage of patent applications originate from individual, independent inventors.
Among the locally based companies, tobacco giant Altria Group Inc. had the most U.S. patents by far, with 76 patents issued to the company and its subsidiaries in 2013.
Philip Morris USA, the top U.S. cigarette maker that is one of Altria's subsidiaries, alone received about 60 of those patents.
The Richmond-based global packaging company MeadWestvaco Corp. also is among the largest corporate recipients of patents in the region, with 26 issued during 2013, most of them covering new types of designs for the company's packaging products for food, cosmetics and medicines.
Another major recipient of patents in the Richmond area is Afton Chemical Corp., a subsidiary of Richmond-based NewMarket Corp. Afton produces chemical additives that go into fuels and lubricants to help automobile engines and other equipment and motors operate more efficiently.
Afton received 18 patents in 2013, about the same number it normally gets in a year. With titles such as "Hybrid electric transmission fluid," the company's patents typically describe highly complex chemicals and processes.
Most of the patents come from research performed at the company's downtown Richmond research and development center, the largest of its four R&D centers worldwide.
The company also has a facility in Ashland, where its additives are tested in automobiles.
Afton's research staff includes chemists, engineers, statisticians and tribologists — an engineering subspecialty focusing on friction and lubrication. The company has about 500 employees in R&D, out of a total workforce of about 1,800 worldwide, including about 330 R&D employees locally.
Research is "mission critical" for a company in an industry in which demand is being driven by the need for improved engine and fuel efficiency, said Jonathan Rock, Afton's vice president for research and development.
About 50 percent of the company's revenue is generated by products that have been introduced in the past five years.
"Our business is all based on our ability to turn out new products," Rock said. "We are constantly coming out with a new and improved product."
Rock said eight of the 18 patents granted to the company in 2013 describe inventions that are now commercially sold products, including new technology in the areas of automatic transmission fluids, railroad engine oils, and gasoline fuel additives.
Financial firms with operations in the region also receive a significant number of patents.
For instance, patent office records indicate Richmond-area residents contributed to seven patents received by insurer Genworth Financial Inc.
Local employees of credit card company Capital One Financial Corp., the region's largest private employer, contributed to 14 patents received by the McLean-based company.
At VCU, collaboration produces patents
A dozen patents were assigned to Virginia Commonwealth University in 2013 for inventions by researchers and faculty at the school.
Those patents were mostly related to medical technologies and treatments, but typically also involved the work of interdisciplinary teams with researchers in more than one department.
Another patent issued to VCU that involved the work of researchers in several disciplinary fields covers a "method for diagnosing acute cardiac ischemia." The patent describes a method and device for using biomarkers to detect heart attacks before tissue damage occurs.
"Our hope is to have a test at the bedside," said Dr. Lynne Gehr, an assistant professor of anesthesiology at VCU and one of seven inventors listed on the patent. "A small drop of blood could be placed in a device that we have patented to do a rapid test and triage patients to determine if they need to have more of a cardiac workup."
If the invention eventually gets to market, "it could save lives and cut a lot of costs" in health care, said Allen Morris, associate director of VCU's Innovation Gateway office, which oversees efforts to commercialize inventions from the university.
Yet even with the patent, the road to commercialization can be a long and uncertain one. The process is "long term, high capital investment and very high risk," said Ivelina Metcheva, executive director of the Innovation Gateway.
That's why the university has put more emphasis in recent years on finding commercial and industrial partners to help bring inventions to market. The patents issued to VCU in 2013 are only a small portion of the total number of patents the university has filed for various inventions, Metcheva said.
The university filed for more than 100 patents in its fiscal year that ended July 1.
Inventions could have consumer impact
Many of the patents issued to local companies will have an impact on consumers in ways they may not be able to see immediately.
For instance, Richmond-based Dominion Resources Inc. received two patents in 2013 with the title "Voltage conservation using advanced metering infrastructure and substation centralized voltage control."
That complex description covers a system that Dominion Resources has developed to improve energy efficiency on its power grid by dynamically controlling voltage to reduce the loss of power through heat waste.
The system, which the company has named its "Edge" technology, uses a software platform and piggybacks on the "smart meter" technology now being deployed by utilities to improve energy efficiency.
"The beauty of it is that the homeowner does not notice any negative impact," said Phillip Powell, director of grid innovation for Dominion and one of four Richmond-area inventors listed on the patent.
The system can achieve energy savings of up to 4 percent, and Dominion says consumers can see savings of $30 to $100 per year in their power bills.
In 2012, the company formed a new subsidiary, Dominion Voltage Inc., to market the technology.
"We are selling this technology to utilities all over the world," said Todd Headlee, managing director of Dominion Voltage. "What is really driving our business is the doubling down on energy efficiency here in the U.S. Thirty states have mandates in some form or fashion," requiring improvements in energy efficiency.
Patents mostly reveal past research
Looking at the patents issued for the previous year, is "a bit like looking back through a time machine," said Farmer, the intellectual property lawyer. That's because it can take several years — and sometimes as much as a decade — for a patent application to receive approval.
The patents issued to Altria and its subsidiaries, for instance, reveal the thrust of the tobacco company's research efforts over a period of years.
Patents issued to the company in 2013 for an "electrically heated smoking system" and "transgenic plants modified for reduced cadmium transport" show the company's interest in developing products as potential alternatives to traditional cigarettes.
Altria, like many other companies, does not discuss its patents in detail, for competitive reasons.
"Obviously, one of our big (research) focus areas is developing new types of innovative products and improving our existing products, especially as adult tobacco consumers are looking for new types of products," said David Sylvia, a spokesman for the company.
Small companies also receive patents
While large companies receive the most patents in the Richmond area, at least 20 small Richmond-area companies also got patents in 2013.
Among the small firms receiving patents, for instance, was Advanced Wall Technologies LLC of Henrico. The company received two patents covering new methods for constructing berms, the engineered earthworks often used in construction of roads, power plants and landfills.
Advanced Wall developed ways to build berms that can increase the capacity of landfills while also reducing costs.
"The idea was to find a way to build berms with revenue-generating materials instead of cost-generating materials," said John Swenson, a partner and executive with Advanced Wall who is carrying on the business after the company's founder and chief inventor, Carlton Dudding, died in 2013, just a few months after the patents were issued.
For Advanced Wall, like most companies, winning a patent is only one step in a process of building a business.
"Developing a company around (a patented technology) is like developing any business," Swenson said. "You have got a unique, proprietary technology, and you need to turn it around and market it."
Copyright Richmond Times-Dispatch. Used by permission.