News | 5 min read
Richmond's 21st century identity
February 7, 2011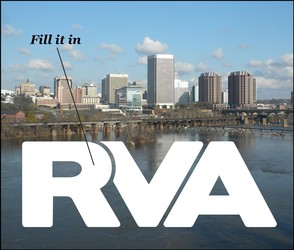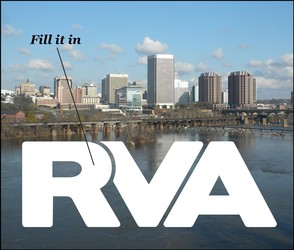 Many of us who live here already get it. We know Richmond is an incredibly vibrant, diverse and creative place. Examples of innovation abound in our history, our culture and the people, businesses and institutions that call our city home.
Ours is the city where Thomas Jefferson wrote the statute guaranteeing religious freedom and Patrick Henry proclaimed, "Give me liberty or give me death." The same city where Maggie Walker, a child of slavery, became the country's first female bank president, Bill 'Bojangles' Robinson took dance to new heights and Arthur Ashe changed tennis forever.
Just as those figures in our history challenged the conventional wisdom of their time, Richmonders are creating new possibilities and bringing them to life today.
At VCU researchers are pioneering new lifesaving technologies, including a bandage that actually accelerates the healing process. UNOS, headquartered in the Virginia BioTechnology Research Park, runs the nation's transplant system, matching organs from deceased donors to those on the national waiting list.
Architects, engineers and developers have transformed hundreds of old buildings into chic spaces to live, work and play, making Richmond one of the largest users of historic tax credits in the country. The Martin Agency was recognized last year as the best advertising agency in the country by Adweek magazine.
All around us, light bulbs asking "What if…" are clicking on.
Trouble is, in the frenetic pace of our daily lives, it's too easy to lose sight of just how innovative our city is. And if you live or work outside Richmond, chances are you have no idea how much we have to offer. That needs to change.
So about a year ago, we convened a series of meetings with community and business leaders to define an identity for Richmond. With that input, Venture Richmond and teams from the West Cary Group, Elevation, The Hodges Partnership, J H I, VCU Brandcenter, the mayor's office and The Martin Agency worked to identify the one thing that most shaped Richmond's past and holds the most promise for our future.
That one thing, we determined, is creativity.
* * * * *
Volumes have been written about the periods that define the progress of mankind. The Stone Age, the Iron Age, the Industrial Age and the Information Age.
Today we are living in the Creative Age. An age where success is determined by intellectual capital – by the ability to challenge the status quo, envision new possibilities and bring them to life. A place in time that Richmond is particularly well suited to leverage.
When we took this strategic insight to the people at the VCU Brandcenter, the most celebrated postgraduate advertising program in the country, they jumped at the chance to develop an identity that brings Richmond's creativity to life.
But those of us who've lived here for a while worried.
Will these students, who come from all over the country, really understand Richmond?
Sometimes fresh eyes can see amazing things.
Not only did the VCU Brandcenter students uncover the best of Richmond, they came up with an idea to capture, share and promote our city in an energetic and creative way.
Richmond, your new identity comes to life in and around the acronym — RVA.
* * * * *
But there's much more to this idea than these three little letters.
The Creative Age demands more than the outdated "logo and tagline" approach cities have taken in the past. Today's most successful brands are flexible, dynamic and engaging. So we're taking an open-source approach to RVA, by inviting the community to participate and share. Because — just like this city — this brand is yours.
At www.RVAcreates.com you can share your stories and even put your own pictures inside the RVA logo to highlight the amazing creativity in your life, your company or your organization. You can also follow us on Twitter @rvacreates and check out our Facebook page at RVA Creates.
The RVA logo, the website, the Facebook page and the Twitter feed are just the beginning. In order for this to work, we need you. We need your stories of creativity. We need to cultivate creative partnerships all over our region with leaders in business, community, research, government, education and the arts.
And what will happen if we all contribute and do this right?
When the world sees how creativity is woven into our daily lives, the innovation that lies at the heart of our city will be undeniable.
Over time, we will inspire more creativity in every walk of life and build recognition for Richmond as a nucleus of innovation that spreads well beyond our city's borders.
If we do it right, we'll attract the best and brightest people and companies to our great city and we'll deepen the pride and engagement of those of us already here.
If we do it right the world will think of us not only as the Capital of Virginia, but as a Capital of Creativity.
And that will make Richmond a very exciting place to be.
Copyright Richmond Times-Dispatch. Used by permission.
Moses Foster is CEO of West Cary Group and can be reached at [email protected]. Kelly O'Keefe is a professor and the former managing director at the VCU Brandcenter. Contact him at [email protected]. Matt Williams is a board member of Venture Richmond and is a partner at The Martin Agency. Contact him at [email protected].