Blog | 2 min read
Richmond's airports support growing demand
October 2, 2018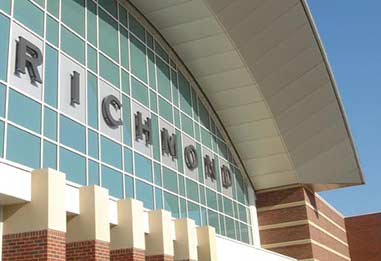 Surging passenger traffic sparked a series of expansions at the Richmond International Airport (RIC) nearing $70 million. A $28.5 million addition to Concourse A is planned for early 2020 to support the airport's 200+ daily flights.
RIC continues to set a new passenger traffic record each month since September 2017. Nearly 3.5 million passengers used the airport in its 2018 fiscal year thus far — up 5.7 percent since 2017. Direct flights to major cities are being added regularly to the airport's roster to accommodate the increase.
Despite the rise in passenger traffic, the airport retains its easy access and convenience. RIC is considered one of the most efficient airports in North America and its central location is only 15 minutes from downtown Richmond. The airport attracts almost 3.5 million passengers traveling to and from Richmond, Washington D.C., Virginia Beach, Charlottesville, Williamsburg and Fredericksburg. A $35 million expansion to its North Garage is in the planning stages.
According to iFly.com, passengers rarely experience security checkpoint waits more than 20 minutes. RIC is planning to upgrade Concourse B's checkpoint at a cost of $4 million, further decreasing line times.
In addition to passengers, RIC also handles an average of more than 100 million pounds of cargo annually by air carriers, including UPS and FedEx. Goods distributed out of the Richmond, Va., region can reach 50 percent of the U.S. population within 24 hours, making RIC one of the busiest air cargo facilities in the nation. RIC is also a designated Foreign-Trade Zone (FTZ #207), where foreign merchandise may be admitted into the airport without payment of U.S. Customs duties or government excise taxes for international commerce.
For private charters, the region offers an Executive Airport for businesspersons, corporate pilots, or general aviation. The airport is only 12 miles away from downtown Richmond and located near Interstate 95 – the main thoroughfare of the East Coast. Amenities include corporate hangar space, a corporate pilot's lounge, conference rooms and transient crew quarters. Dominion Aviation also operates out of the Chesterfield County Executive Airport. Passengers are also able to charter planes through the Hanover County Airport in Ashland and through MartinAir, servicing out of RIC.
Learn more about the strong transportation infrastructure in the Richmond, Virginia, region.