News | 9 min read
Richmond's hottest spot: Scott's Addition
June 22, 2015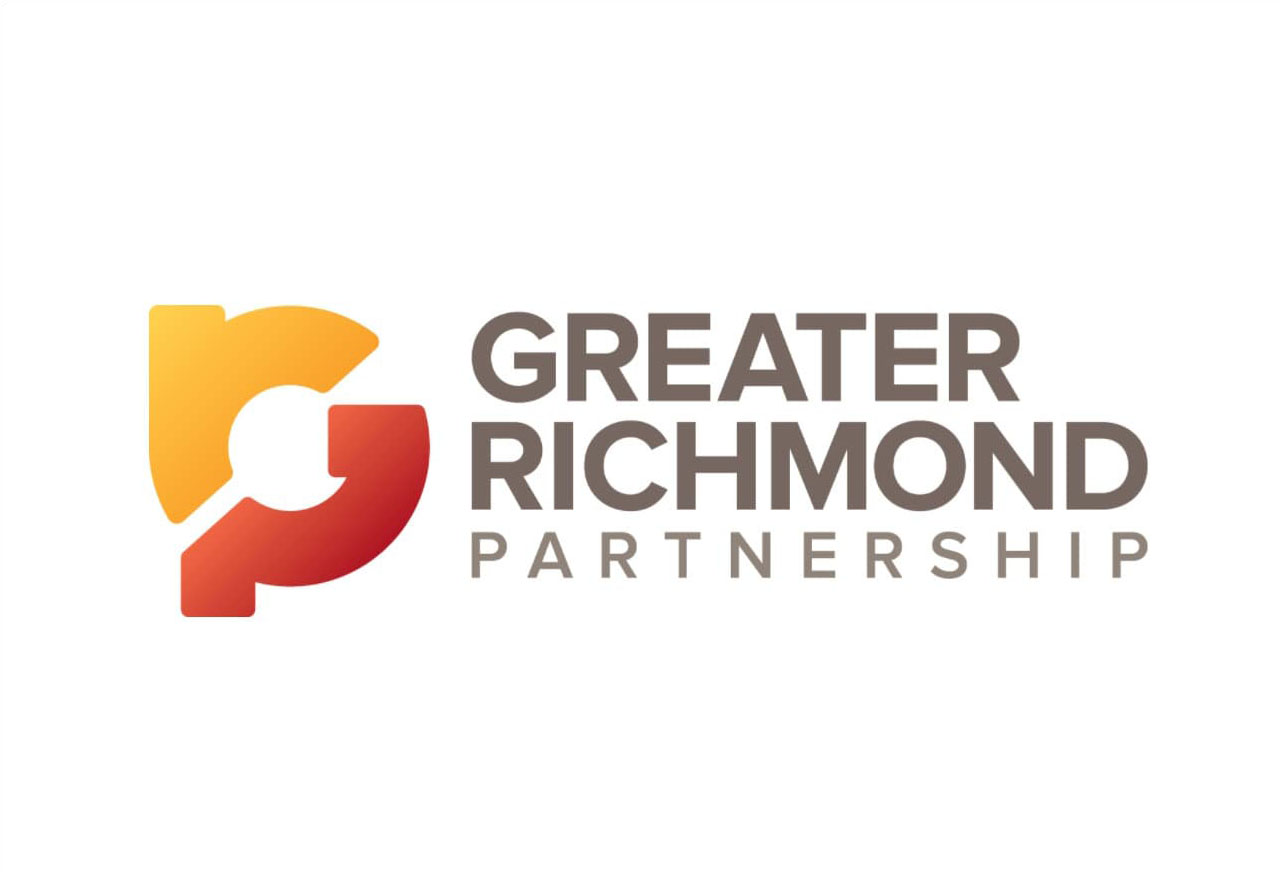 Developers have swooped into Scott's Addition, bringing a second wave of vibrancy to this once-sleepy section of Richmond.
Most people didn't know much about this industrial area until the machinations of developer Justin French came to light in 2010 for grossly inflating the amount of historic tax credits on two partially finished warehouse buildings.
For all his misguided actions, the crook was on to something.
Scott's Addition was on the verge of a renaissance.
Scott's Addition — southwest of the ballpark in an area bound on the east by the Boulevard, the south by West Broad Street, the west by Interstate 195 and the north by railroad tracks — has benefited from millions of dollars in private investments in the past couple of years.
Those two warehouses once owned by French, and sold at a foreclosure auction in 2012 after he was sentenced to 16 years in prison, are now fully built and occupied as apartments.
The property, 1 Scott's Addition, is a two-building complex cater-cornered to each other at 1700 Summit Ave. and 3031 Norfolk St. Historic Housing, the owner, finished the development.
"We love becoming a part of this creative, eclectic community," said Kathleen Richardson, owner of Urban Farmhouse. "We expect business to continue to grow as the area, including the Boulevard, develops."
The 132 loft apartments in 1 Scott's Addition are counted among 1,200 or so apartments that opened in the past year or will open in the next six months in this section of town, according to the Scott's Addition Boulevard Association.
The growing population has led to a snowball effect of breweries, restaurants, gathering spots and offices announcing plans to locate there.
"We're seeing a second wave of businesses and entrepreneurs," said Roger Bouchard, president of the Scott's Addition Boulevard Association and owner of Cutshaw Automotive.
"We're starting to become a well-rounded neighborhood."
Recent developments include residential projects, such as The Preserve, a 194-unit, two-building apartment complex off Roseneath Road made up of new construction and a rehab of an old building, and Scott's Edge, a 94-unit building off West Moore Street that once produced burlap, paper and seed bags.
The planned projects also include breweries, such as The Veil Brewing Co., Buskey Cider and Blue Bee Cidery, which will open this year or next and become neighbors with Ardent Craft Ales, which opened last year.
The iconic HandCraft Cleaners building — designed to resemble a steamship — is available for lease for office, retail or restaurant use. The building takes an entire city block off Roseneath Road between West Moore and West Leigh streets.
Meantime, acclaimed chef Peter Chang is getting ready to go into the Hofheimer building on West Broad Street just west of the Boulevard.
Those are just a few highlights.
These ventures join the first wave of entrepreneurs in Scott's Addition, including Isley Brewing Co., Lunch. | Supper! restaurants and Lamplighter Roasting Co., all on Summit Avenue; Fat Dragon Chinese Kitchen & Bar on the Boulevard; and Monument Construction on West Clay Street.
"The amount of activity in Scott's Addition has surprised even me, and I was extremely bullish on the area last year when I put the Hofheimer building under contract," said developer W. Carter Snipes, owner of Snipes Properties.
Construction on the building for Chang, whose restaurant will take 3,000 square feet, begins this summer.
Snipes is seeking approval from the city to renovate the roof into a bar featuring a 3,000-square-foot patio. "If approved, diners will be able to drink a cold craft beer and see fireworks at The Diamond."
Snipes is negotiating with two breweries and another restaurant group for other parts in the 14,400-square-foot building, but nothing is final yet, he said.
The transformation of Scott's Addition, said H. Louis Salomonsky, principal of Historic Housing, is the power of two forces: historic tax credits and the city's real estate tax abatement program.
"They have created enormous subsidies to facilitate development of those properties," he said.
In addition to finishing the 1 Scott's Addition rehab project, Historic Housing is getting ready to tear down a former asphalt plant at 1400 Roseneath Road and put 300 luxury apartments in two buildings on two-thirds of the block.
Developers use the tax credit program to offset the cost of otherwise prohibitively expensive renovations on historic, often vacant and dilapidated, buildings. The tax abatement program gives developers a break on the value of improvements for up to 10 years.
Scott's Addition was added to the National Register of Historic Places in 2005, making it easier to claim historic tax credit projects.
The area originally was part of the Mayo family plantation. Maj. Gen. Winfield Scott, who fought in the War of 1812, received the property as a dowry when he married Elizabeth Mayo, according to the neighborhood association's history.
Businesses began moving from downtown to Scott's Addition in the 1900s because of its proximity to transportation, including streetcars, railroad and highways, the group says on its website. Some early businesses included National Biscuit Factory (Nabisco) in 1923, Chevrolet parts depot warehouse and training center in 1929, Binswanger Glass Factory in 1946, the Coca-Cola Bottling Co. plant in 1953, and the Seaboard Bag building in 1956.
The area was annexed by the city of Richmond in the early 20th century — thus the word "addition" was added to the area's name, the neighborhood association said.
"It's more than breweries and apartments," Birck Turnbull, co-owner of High Summit Partners, said about the turnaround in Scott's Addition.
It's also office users, such as Surface Architectural Supply, which recovers wood from vintage barns across the country and transforms the salvaged materials into flooring, wall paneling and furniture. The company opened off Belleville Street in early 2014.
"Scott's Addition is a central and growing community," said Kirsten Webb, co-owner of the salvaged wood company.
Other office users that have located or relocated there in the past year include Monument Consulting, a human resources consulting firm; Joe Smith, a brand development company; and Tait Saunders Mulvaney, an architectural firm.
Active in the market for about five years, Turnbull and business partner Charles Bice have seven properties in Scott's Addition, including two they bought in the past 60 days: one that will be occupied by Veil Brewing in an office built in the 1950s for Coca-Cola Bottling Co., and the other property at 2920-2930 W. Broad St. is a joint venture with Gather, a company specializing in shared office space and co-working.
"We saw a lot of untapped potential in this well-situated district, and the outlook has only improved," Bice said.
Scott's Addition Boulevard Association, the former Scott's Addition Business Association, recently was expanded to include members east of the Boulevard, outside the historic district, bringing even more newcomers under its fold, such as Growlers to Go beer store, Cort Furniture, Starbucks and The Cookie Factory Lofts in the former Interbake building.
"It is a total surprise to me that Scott's Addition has become as vibrant as it is," said Jim Edge, owner of Scott's Edge apartments in the former Seaboard Bag Corp. building.
The industrial area had become functionally obsolete, recalled Edge, a certified public accountant, who started the Scott's Addition Business Association 15 years ago.
Trucks couldn't park there easily nor could they find areas with enough radius to turn around. Some businesses left the area for bigger space elsewhere. Some simply closed.
"Scott's Addition was ignored by the city," said Edge, who was president and CEO of Seaboard Bag, which closed about six years ago. "We had to do something."
He started thinking about converting the bag plant into apartments three years ago, received the certificate of occupancy two days after this past Christmas and turned failure into success.
"It's delightful," Edge said about the resurgence of Scott's Addition. "It's become a destination. We have places to drink, eat and sleep. Soon, we will have places to shop."
The apartment market in Scott's Addition is not anywhere near saturation, said Andrew Basham, principal with Spy Rock Real Estate, developer of The Preserve two-building apartment complex off Roseneath Road.
"People have the misconception that Scott's Addition is separate from midtown Richmond," Basham said, adding that he sees the area as a continuation of Richmond's Fan and Museum districts.
"There has been no new apartment development in midtown except the last couple of years, and it happens to be in Scott's Addition," Basham said. The area is the only place in the city with enough available property and land to build on. "There is a buzz in the neighborhood, and people want to come here."
For all the activity there, Scott's Addition is a work in progress. The streets are rife with potholes, some large enough to get a small car stuck.
"There are still infill buildings for sale, and something needs to happen with them," said Charlie Diradour with Lion's Paw Development, which owns a building off West Leigh Street that will be occupied by Buskey Cider.
"There is obsolescence that needs to be taken out. … To make these buildings successful, you have to be creative," he said.
"We have the Boulevard, Leigh Street and the front (along Broad Street) sort of happening," Diradour said. "We need guys with vision like Basham to make the whole thing work."
Basham and his group are looking at another property for apartments, but also for green space and a walking path near the railroad track, in the still slumbering northern section of Scott's Addition.
Copyright Richmond Times-Dispatch. Used by Permission.