News | 9 min read
Rockin' Baby steps through a new doorway by selling children's clothing
July 9, 2015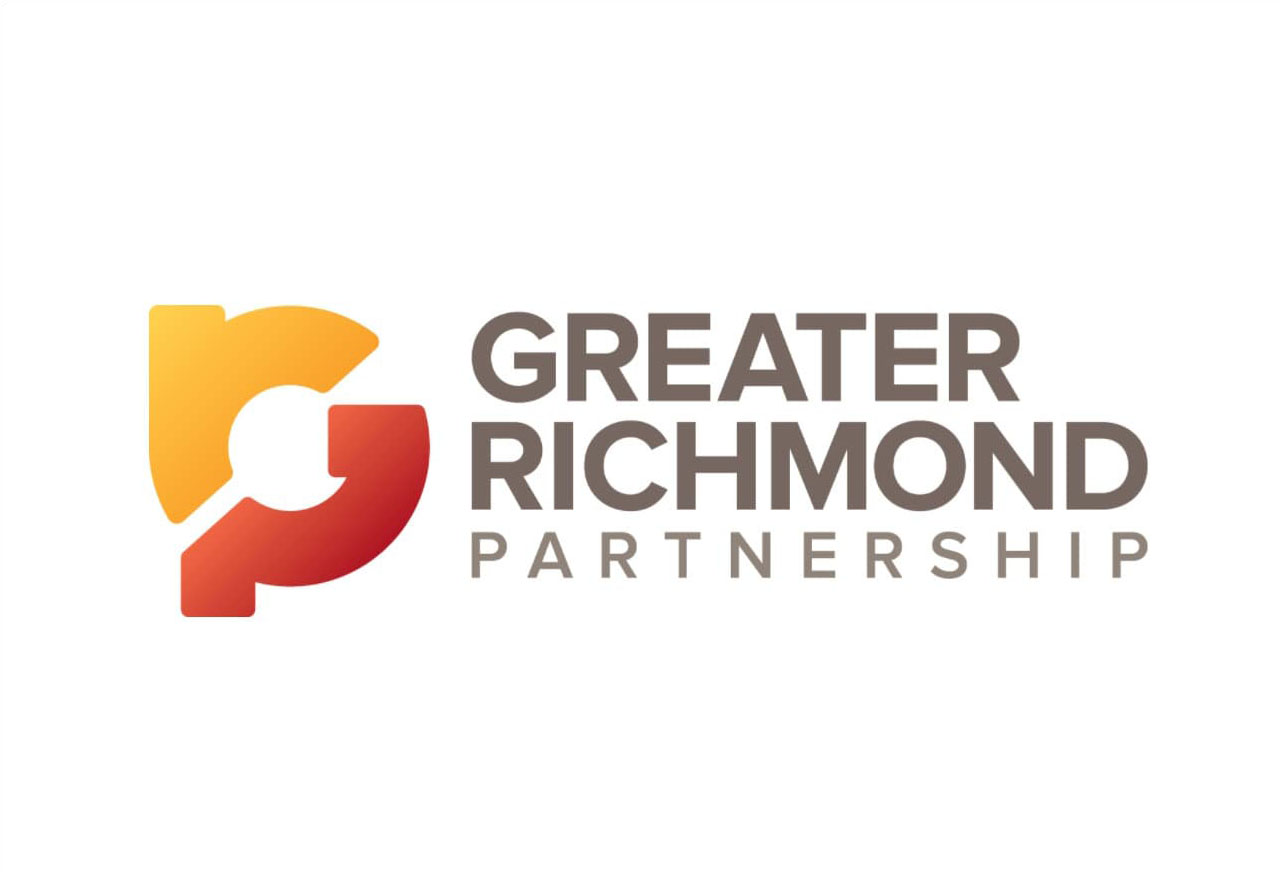 It came down to this: Kathryn J. Wiley liked a company and its products and did not want to let that company die.
So she bought it.
Wiley had used fashion-savvy products from Rockin' Baby Sling since 2003 when her first child was a tot. By 2011, Wiley had four children — on her way to six.
She found the slings perfect for parent-child bonding, helping her little ones feel comfort and trust.
But by 2011, the California-based company making the slings had been for sale for about 18 months. With no buyers coming forward, Rockin' Baby Sling was preparing to close.
"They sent word to the mothers who used the slings that they were going to close at the end of the year," Wiley recalled. "I was one of 10 to inquire about the possibility of buying it. I made a bid, and they accepted it."
She paid just $12,000, and she was a business owner.
Wiley moved the company's operations to Richmond, stabilized the business and carried on, manufacturing and shipping the stylish baby-carrying slings and pouches.
The company is housed in a 1,200-square-foot space inside a building on South 21st Street just off East Main Street in Shockoe Bottom. The massive 12-foot-tall red wooden doors to the building were restored by Wiley's husband, Matthew Wiley.
Viktor Khoma directs the operations of a 12-person team at the shop, where bolts of cloth are cut, sewn into slings and pouches, ironed and labeled.
The slings and pouches allow a mother or father to enjoy "wearing" a tot, Wiley said, while keeping hands free as needed.
Four years after she bought the company, Rockin' Baby (Wiley dropped the word Sling from the name) is poised for exponential growth.
The company is stepping into a new market segment: clothing for babies and children from newborns to 10 years old.
Unlike the slings and pouches, the clothes Rockin' Baby sells will be manufactured abroad. The fall clothing line has been very successful at trade shows, according to Wiley.
By this fall, the clothes — a wide variety for boys and girls — will be available online and will be in hundreds of stores around the world, from major retailers, such as Target, Babies R Us, Bloomingdale's and Harrods, to smaller boutiques.
The prices on the clothing items will range from about $8 to $80, Wiley said. The slings and pouches retail for $69 and $99, depending on whether they're one-ply or two-ply.
The company's revenue stream has grown steadily. In 2011, Wiley said, the company took orders for its slings and pouches online and by telephone and posted sales of $52,000.
In 2012, with Nordstrom and Amazon signing on to sell Rockin' Baby products, sales rose to $86,000.
As scores of retailers were added and the popularity of the slings and pouches grew, sales jumped to $165,000 in 2013, and to nearly $450,000 in 2014.
This year, Wiley said, the addition of the clothing lines means the company's sales will rocket upward again. She projects sales of between $1.4 million and $1.6 million.
"The total annual market share for slings and pouches is $400 million. For children's clothes, its $173.6 billion," she said, emphasizing the "b" in billion.
"We have a full company system built out, with the infrastructure and expertise to do this," she said. "We've been sharing the overhead among 60 products, versus maybe 1,000 products with children's clothing."
Wiley said she is looking for a bigger space — about 5,000 square feet — for her company's Richmond base.
And she has taken on a partner in the business: U.K.-based Mark Jeynes, a veteran in the children's clothing industry. He directs an 11-person team in England and travels the world to find customers and distributors for Rockin' Baby.
"I was at a trade show in New York when I saw Mark selling," Wiley said. "He was working with an international company, … and he was just nailing it."
She said she recruited Jeynes to Rockin' Baby because his skills and industry connections make him an ideal partner to handle the company's sales, buying and marketing efforts.
"Together," she said, "we make a great team."
In a crowded children's clothing market, an element that distinguishes Wiley's company is its significant, straightforward commitment to in-kind charitable giving.
For every product sold, the company donates the same product to help children in need around the world.
The one-for-one, mother-to-mother giving model started the first year she had the company, Wiley said, when she took 400 slings to Haiti.
The Haiti connection continues. The next shipment to that impoverished country will be 5,000 slings next month. The company also has a program dedicated to need in Kenya.
And now Rockin' Baby has connected with a global partner, Henrico County-based ChildFund International, to distribute its in-kind clothing donations. The plan is to give 55,000 articles of clothing this year, Wiley said. One area of special concern is help for those caring for Ebola orphans in Africa.
"With that many items of clothing," Wiley said, "we needed the help of a larger organization."
Christina Becherer, senior manager of corporate strategic alliances for ChildFund, said her organization serves 30 countries worldwide, representing 18.2 million children and family members.
Typically, Becherer said, ChildFund has not received clothing as an in-kind donation.
"This really was meant to be," she said. "Rockin' Baby has the clothes to give us. We have people around the world trained in evaluating needs and in receiving, storing and distributing in-kind gifts."
Wiley explained why she decided to give away half the company's products.
"I'm not in this business just to fatten my pockets," she said. "Not that I don't want to make money — I do — but that's not all I want.
"From the start when I bought the company, I felt I was going to have a tough time telling customers they should buy my pouch or sling because it was somehow better than any other pouch or sling. We have great fabrics and designs, but that's not all that matters.
"I wanted to say, 'Buy my Rockin' Baby product because when you buy one, you also give one to somebody who needs it.' "
Wiley has a history of observing and trying to understand the world around her. She is a social documentary photographer, having trained at the former Rockport College in Maine. She has little time for that avocation now.
"I still love photography," she said. "One day I hope to pick up the camera again and do more of it."
Her documentary work aside, Wiley's application of her social conscience to her business could be the factor that sets Rockin' Baby apart for consumers, Andrea Edmunds said.
Edmunds is an officer and minority owner of PoshTots, which sells high-end children's furniture on the Internet. Edmunds owned the company outright until it fell on hard times last year when she sold the majority interest to Chesapeake Internet retailer Brad Newton.
"Kathryn has a wonderful mission," Edmunds said. "Her company's one-for-one giving is such a phenomenal focus."
Edmunds said impoverished families everywhere need the same things — slings, pouches and clothes — that Rockin' Baby customers buy. "It's such a great story," she said.
The competition in every aspect of the children's-products industry is tough, Edmunds said. Major retailers carry an array of brands with different price points.
"What sets Kathryn apart is that story," Edmunds said. "If she can get the word out about the company's wonderful generosity, it makes a difference. I know as a consumer I support those kinds of businesses."
Wiley was born in 1975. A Mills E. Godwin High School graduate, class of 1993, she earned her bachelor of arts in communications from Houghton College in Houghton, N.Y., in 1997.
She has entrepreneurial lineage — her mother, Gail Johnson, is founder and now chairman of the Rainbow Station, which operates preschools with care for mildly ill children.
"I've learned a lot from my mother," Wiley said. "She sets a very high standard."
Before taking on Rockin' Baby, Wiley spent a decade as a partner with her husband. She handled the business side; he is the craftsman in his historic renovation and custom furniture/cabinetry company, Gepetto.
She is still technically part of that business, though Rockin' Baby absorbs her working hours.
Investment partners are funding Rockin' Baby's growth, she said.
One of those investors is James E. Ukrop, former co-owner of his family's grocery chain and a co-founder of the venture capital firm New Richmond Ventures.
Ukrop said Rockin' Baby's clothing lines are impressive and selling well.
"Teaming up with ChildFund International, right here in Richmond, is a great collaboration," Ukrop said. "She has also created jobs here, manufacturing the slings and pouches. It's a positive thing for Richmond."
So far, Ukrop said, he has invested in Wiley's company, "but at this point, New Richmond Ventures is not involved — not to say it couldn't be later on."
Wiley said her company has not rushed its move to a full range of children's clothing products.
"We've been planning this since last May," she said. "We'll be delivering to retailers in early August. And we'll be taking orders online in about a month.
Copyright Richmond Times-Dispatch. Used by Permission.