News | 9 min read
Tranlin announces 2,000 new jobs, $2b project in Chesterfield County
June 18, 2014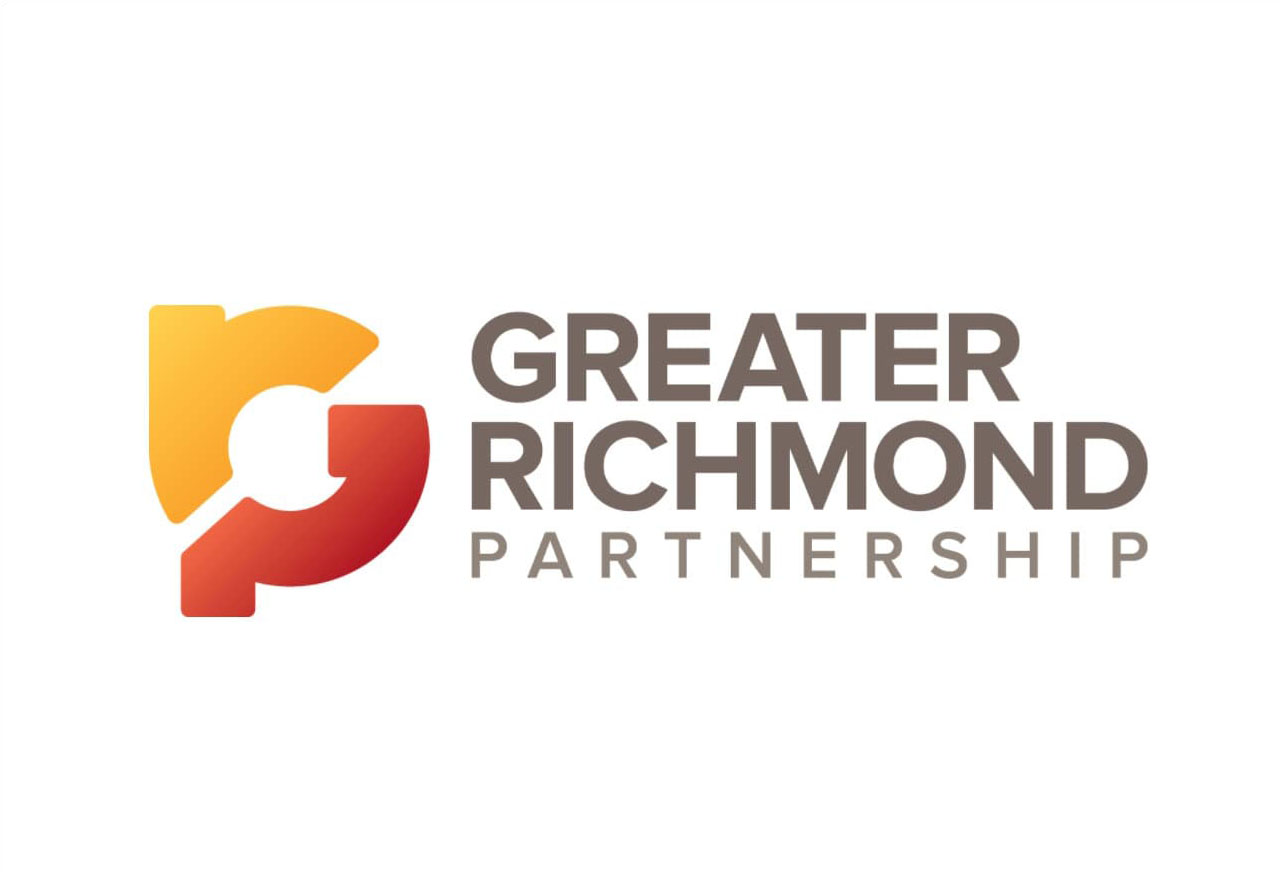 Shandong Tranlin Paper Co., Ltd. will invest $2 billion in first U.S. advanced manufacturing operation
Project represents largest Chinese greenfield economic development project in U.S. and largest Chinese economic development project in Virginia history
RICHMOND – Governor Terry McAuliffe announced today at the Virginia State Capitol that Shandong Tranlin Paper Co., Ltd., a leading Chinese pulp and paper company will invest $2 billion over five years to establish its first U.S. advanced manufacturing operation in Chesterfield County. The investment represents the largest Chinese investment and job creation project in Virginia history and is the largest Chinese greenfield economic development project in the United States. Virginia successfully competed against several other states for the project, which will create 2,000 new jobs by 2020.
Speaking at today's announcement, Governor McAuliffe said, "An investment of this magnitude, with the creation of 2,000 new jobs by 2020, represents the largest Chinese greenfield economic development project in the United States, and shows how Virginia is leading the way in attracting innovative businesses to the Commonwealth. Advanced manufacturing jobs are the heart of a strong and growing 21st century economy, and this investment symbolizes the economic recovery taking place across the nation, and will be transformational for the economy of Chesterfield County and the surrounding region. The opportunity to welcome a leading, global company's first U.S. manufacturing operation and simultaneously strengthen Virginia's relationship with China is invaluable. Economic development is a team effort, and it is the collaboration of the entire team that helped to convince Tranlin that Virginia is the best site for its U.S. operation. We are therefore partnering with the Major Employment and Investment Commission, and are confident this project will bring international attention to the thriving advanced manufacturing industry in the Commonwealth."
"The Tranlin operation in Chesterfield County represents a project of historic proportions for Virginia," said Maurice Jones, Virginia Secretary of Commerce and Trade. "This global pulp and paper company is a national leading R&D Center for straw-based pulp and paper in China, among many other awards for innovation and invention, and will enter the U.S. market with its new paper and fertilizer manufacturing facility in Chesterfield County. The new 850-acre campus offers the potential for Tranlin to eventually produce its full product lines and continue to grow its operation and customer base while using Virginia's natural resources. Attracting companies like Tranlin to Virginia is how we will build a 21st Century Virginia economy."
"As we work to grow and diversify our economy, it is vital that we continue to build relationships with our largest agricultural and forestry trade partner, China, through both exports into Chinese markets and Chinese investments in business ventures here," said Todd Haymore, Virginia Secretary of Agriculture and Forestry. "Tranlin represents a tremendous opportunity for Virginia's corn and small grain producers by creating a lucrative new market for agricultural residuals that are typically left in the field. Based on the agricultural supply chain opportunities associated with the project, the economic benefit to farmers in this region alone could exceed $50 million per year once the project is complete and operating at full capacity. I look forward to working with Tranlin as they begin to procure needed agricultural products from our growers, to help them succeed and continue to expand their investment in Virginia."
Tranlin's new manufacturing facility in the paper and fertilizer sectors will be located on an 850-acre campus in the James River Industrial Center. Based on analysis performed by the U.S. Department of Agriculture, the Virginia Department of Agriculture and Consumer Services, and Virginia Tech Cooperative Extension, the economic benefits of this operation will be felt throughout the agriculture sector, from new demand for agricultural equipment, to new jobs for direct and indirect agricultural jobs. In addition, this project will help preserve farmland by providing farmers a new opportunity to derive additional economic return from their land and equipment, creating positive economic pressure to maintain it in farming use. The harvest of straw in the spring and corn stalks in the fall for use by Tranlin will be two new cash crops for Virginia producers, in addition to other fibrous products from the surrounding area. From an environmental standpoint, the harvest of these agricultural residuals is compatible with the Chesapeake Bay-friendly no-till crop production practices these producers are already using. In addition, Tranlin prides itself on a process that leads to an environmentally friendly effluent, resulting in the discharge of quality, clean water.
Founded in 1976 and based in Liaocheng, China, Shandong Tranlin Paper Co., Ltd., formerly known as Shandong Tralin Paper Co., Ltd., is centered on the pulp and paper industry, with an annual productivity of 400,000 tons of refined pulp, 700,000 tons of machine-made paper, 400,000 tons of organic fertilizers, and 2.4 billion food and medical packaging boxes. The company has established a diversified product structure centered on the natural products and a marketing network in accordance with demands of internationalization. The main products, with more than 100 varieties and five categories, include refined natural pulp, natural culture paper, natural household paper, food and medical packaging box and organic fertilizers. The products are sold in more than 30 provinces, municipalities and autonomous regions of China, and some products have been exported to the United States, Europe, Japan and South Korea.
"We are pleased that Virginia and Chesterfield County will be the site of our first U.S. advanced manufacturing operation," said Mr. Hongfa Li, Chairman and President, Shandong Tranlin Paper Co., Ltd. "Virginia has abundant resources of agricultural stalks, power and water supply, manpower, and a strong transportation system—all necessary tools that guarantee Tranlin's future development. More importantly, the Virginia team's flexibility, patience, teamwork, cooperation, and above all, passion for foreign investment, factored into our decision. After an in-depth feasibility study that occurred over the past year, we have all the reasons to say "Yes, Virginia."
"We are very excited about joining the welcoming community of Virginia and Chesterfield County," said Jerry Z Peng, Chairman and CEO of Tranlin, Inc., Tranlin group's recently established US entity. "We are even more excited about the opportunity to apply our innovative technologies in building an industry-leading production base in central Virginia. We are confident this will not only provide U.S. consumers with clean and eco-friendly paper products, but also serve U.S. agricultural interests and home owners with all-natural and highly effective organic fertilizers." Mr. Peng also noted his ties to Virginia, having received his MBA from UVA's Darden School and currently serving on its foundation board.
The Virginia Economic Development Partnership worked with Chesterfield County, the Virginia Department of Agriculture and Consumer Services, the Virginia Department of Environmental Quality, the Greater Richmond Partnership, Dominion Virginia Power, and the Virginia Port Authorityto secure the project for Virginia. Governor McAuliffe approved a $5 million grant from the Governor's Opportunity Fund to assist Chesterfield County with the project. Funding and services to support the company's employee training activities will be provided through the Virginia Jobs Investment Program.
The company may be eligible to receive a Major Employment and Investment (MEI) custom performance grant, subject to approval by the General Assembly. An MEI project is defined under current law as a regional economic development project in which a private entity is expected to make a capital investment exceeding $250 million in the Commonwealth and to create more than 400 new full-time jobs. As part of its review, the Commission may endorse certain incentive packages for approval by the General Assembly.
"What a great and historical day for Virginia, the region, and Chesterfield County," said Jay Stegmaier, County Administrator for Chesterfield County. "We have worked diligently within the county, and with our partners at the state, regional, and local levels, to build an environment that is attractive for this record-breaking announcement of $2 billion with 2,000 new, quality jobs. Additionally, this announcement comes from a leading company that manufactures great products while staying focused on the environment, recycling, and sustainability, which will contribute to the long-term success of Chesterfield County. The scope and reach of this project is enormous and has significant impacts on both the business and agriculture communities. We enthusiastically welcome Tranlin as the newest international member of our corporate family."
"This announcement is the largest in the history of Chesterfield County," said Jim Holland, Chairman of the Chesterfield County Board of Supervisors. "It is very fitting that our county was founded on an international investment and now, over 400 years later, we are still celebrating why we continue to be a great location for companies from around the world. Welcome Tranlin, to Chesterfield County. We look forward to your continued growth and success."
"The Major Employment and Investment (MEI) Project Approval Commission was established in 2009 to help Virginia better compete for major economic development projects that require General Assembly approval for incentive packages," said Senator Walter Stosch and Delegate Chris Jones, members of the MEI Project Approval Commission. "The Tranlin project is significant for Virginia and is critically important to win. These jobs and related revenues are important to our ability to fund education, health care and other core priorities. The MEI Commission is fully supportive of this transformational project and we are pleased that the MEI Commission could play a role in ensuring that the Commonwealth of Virginia is home to Tranlin's first U.S. operation."
Contacts: Office of the Governor: Rachel Thomas Email: [email protected] Virginia Economic Development Partnership: Suzanne Clark Phone: (804) 545-5806 Email: [email protected] | Shandong Tranlin Paper Co., Ltd.: Julie Rautio Phone: 804-771-5301 Email: [email protected]