News | 2 min read
Trucking company plans expansion at Richmond outpost
October 17, 2022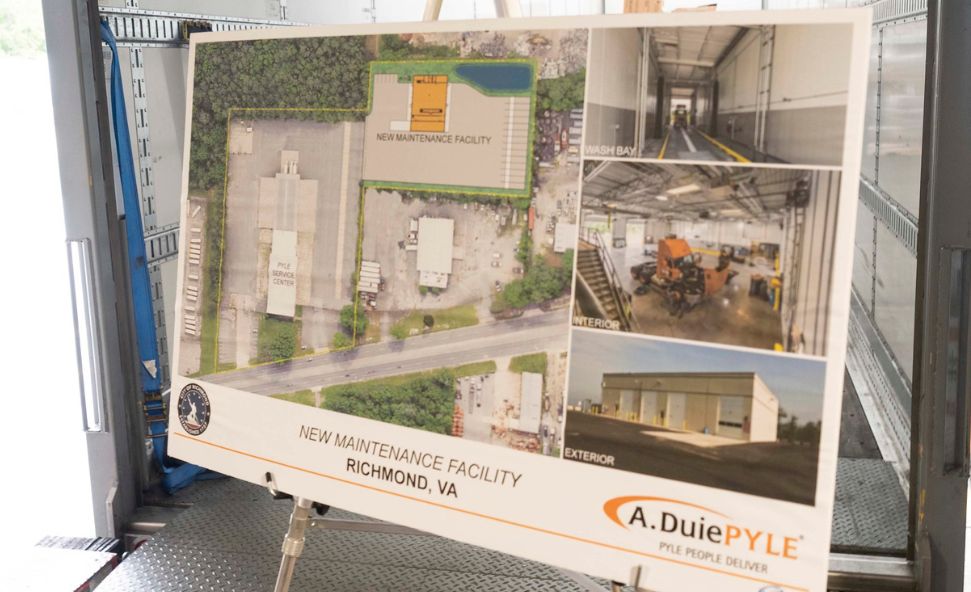 A Pennsylvania trucking company is about to kickstart an expansion project at the south Richmond outpost it opened earlier this year.
Freight carrier A. Duie Pyle plans to build a 9,000-square-foot maintenance facility next to its logistics center at 3609 E. Belt Blvd., where Pyle operates a 16,500-square-foot freight hub. Construction on the new facility is expected to start early in the second quarter of 2023.
The current building is what the company calls a less-than-truckload or LTL service center. It opened the East Belt property in April after paying $2 million for the site. A ribbon-cutting ceremony for the facility was held earlier this month.
Pyle Chairman and CEO Peter Latta said in an email last week that the maintenance facility expansion would cost $6 million to $7 million to build.
"We like to have a fleet maintenance facility at all our LTL Service Centers," Latta said. "It allows us to proactively complete our preventive maintenance and repair work as needed to ensure we have safe, reliable equipment on the road."
Pyle has the site of the future maintenance facility under contract. The project site is a wooded portion of a land parcel at 3715 Belt Blvd. adjacent to Pyle's existing facility. The property is owned by WE Bowman Construction, which is also the general contractor for the construction project.
Read the full story here.