Blog | 3 min read
Industrial development nears 13 million square feet in Greater Richmond
October 17, 2022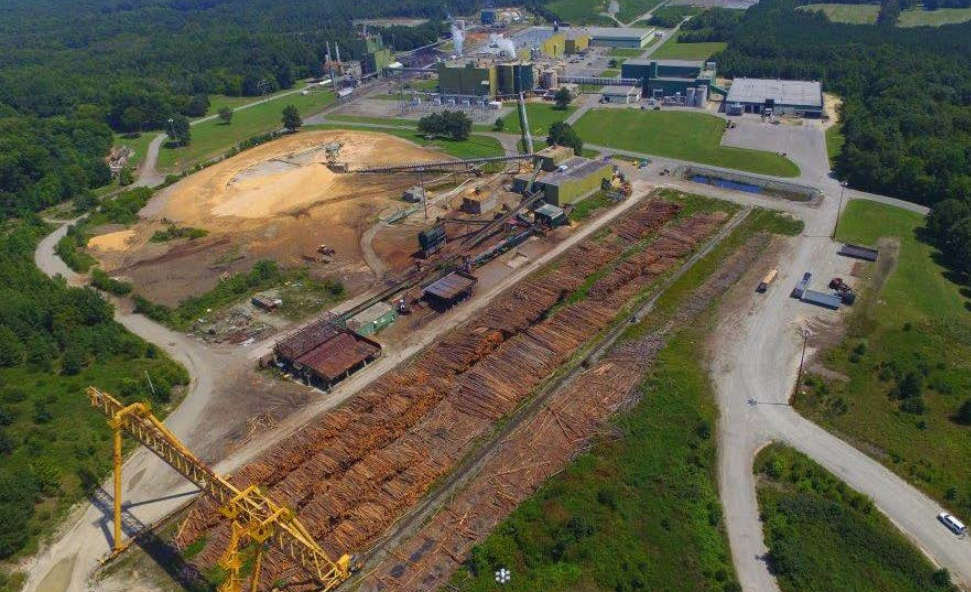 In March, data from CoStar showed Greater Richmond's industrial development was at an all-time high. And since then, it's only grown.
As of late September, Greater Richmond had 138 million square feet of industrial space with an additional 12.9 million square feet under construction. Since March, Greater Richmond's industrial inventory jumped another 3.8 million square feet.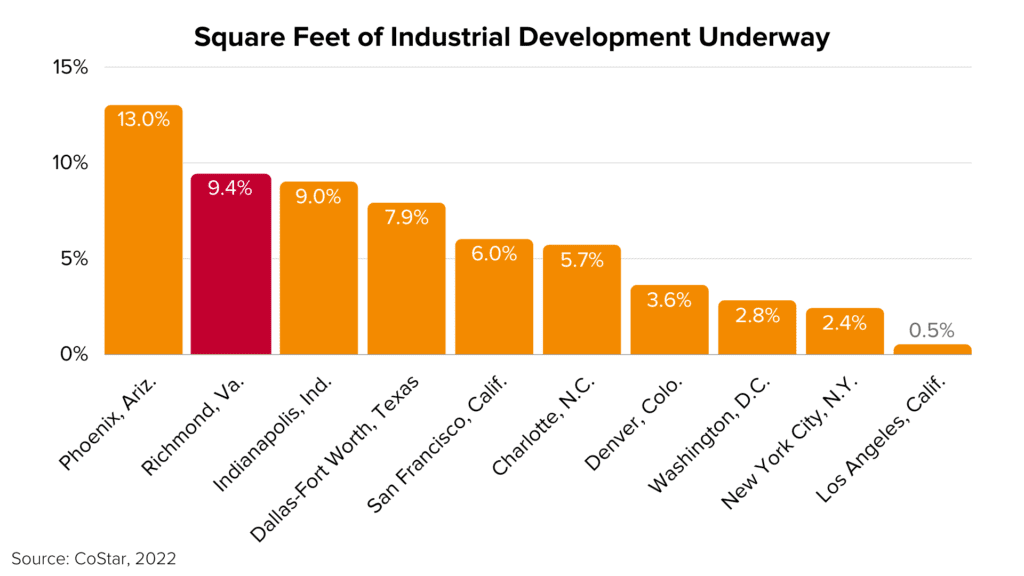 According to CoStar, Greater Richmond has the second highest percentage of existing inventory under construction at 9.4 percent just behind Phoenix, Ariz., and outpacing other 135 million square foot markets like Indianapolis, Ind., and Dallas-Fort Worth, Texas. Greater Richmond also contains far more industrial development underway than larger metros along the East Coast like Washington, D.C., and New York City.
Development soars as new companies enter the market
Data shows that much of the region's industrial market growth can be attributed to Advanced Manufacturing and Logistics + E-commerce projects. In the past year, the Greater Richmond Partnership has helped several manufacturing and logistics companies locate in the region. Two recent projects include the LEGO Group's $1 billion carbon-neutral manufacturing facility creating 1,761 jobs and a $300 million investment from Plenty Unlimited to establish the world's largest indoor vertical farming campus. When construction begins on these two developments later this year, Greater Richmond's industrial development under construction will rise once again. Other projects underway include Walgreens' micro-fulfillment center as well as Deepwater Terminal site for Lowe's.
CoStar data also finds the region's emergence as a data center hub has also led to an increase in industrial activity. A recent announcement from QTS shared news of a 1.5 million square feet expansion at its Richmond Mega Data Center, home to some of the world's fastest internet speeds. Additionally, Facebook's parent company Meta is expanding its data center campus by 1.5 million square feet.
Why Greater Richmond?
It's clear company executives and site location consultants find value in Greater Richmond based on the recent increased investment. What about the region provides such value? We could share benefits of operating in Greater Richmond or you could read what company executives have to say themselves.
Chief Operating Office of the LEGO Group Carston Rasmussen said in a statement, "Our factories are located close to our biggest markets, which shortens the distance our products have to travel. We are fortunate to find a location where we can begin construction quickly and create temporary capacity in under two years."
In addition to Greater Richmond's workforce, resources and strategic location, industrial development is spiking as building costs are more affordable here than in larger, more expensive metro areas.